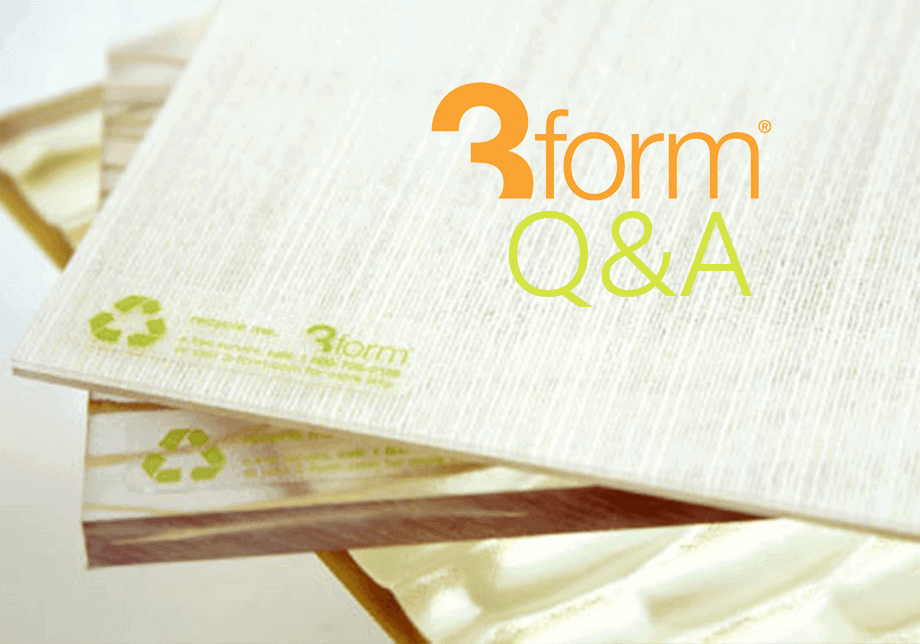 3Form Q&A
3Form is a design-driven materials solutions company unified by a group of committed people, creating breakthrough products while staying committed to the planet. It is a leading manufacturer of award-winning, sustainable building materials and architectural hardware solutions for the Architecture + Design industry. The team is comprised of specialists committed to reducing 3Form's overall environmental footprint.
Q: What is the most creative product or project that 3Form has completed?
3Form: The projects that our clients create using our materials are very creative and inspiring. Some of them include (see attached photos):
Exterior: Mid-America Science Museum, Hot Springs, Arkansas
Interior: Speyer Legacy School, New York City, NY
Q: What makes 3Form unique from other product manufacturers in this industry?
3Form: 3form provides full, preconfigured architectural solutions as well as hardware, lighting, and engineering expertise for projects our clients conceive.
Q: How has 3Form's "Path to Zero" shaped the company? Is 3Form still on track to being carbon neutral by 2017?
3Form: We achieved zero waste to landfill. We balance carbon through renewable energy credits and verified carbon offsets. We've incorporated high amounts of recycled materials into flagship products. Many of our internally driven Path to Zero goals have been met. Now we're working to overcome the greater challenges like the development of more sustainable materials.
Q: Are there any interesting projects or events that 3Form has planned in the near future?
3Form: There are always great projects in the works with our clients. One recent project that we love is near SeaTac Airport at the Angle Lake Transit station. The artists used 7000 discs of our Varia XT material to create a kinetic sculpture that glows, spins, and flutters in the elements.You can see the full case study on the project from our homepage through November 15.
---
If you are interested in learning more, please contact us at Pacific Office Interiors via our Contact Form.