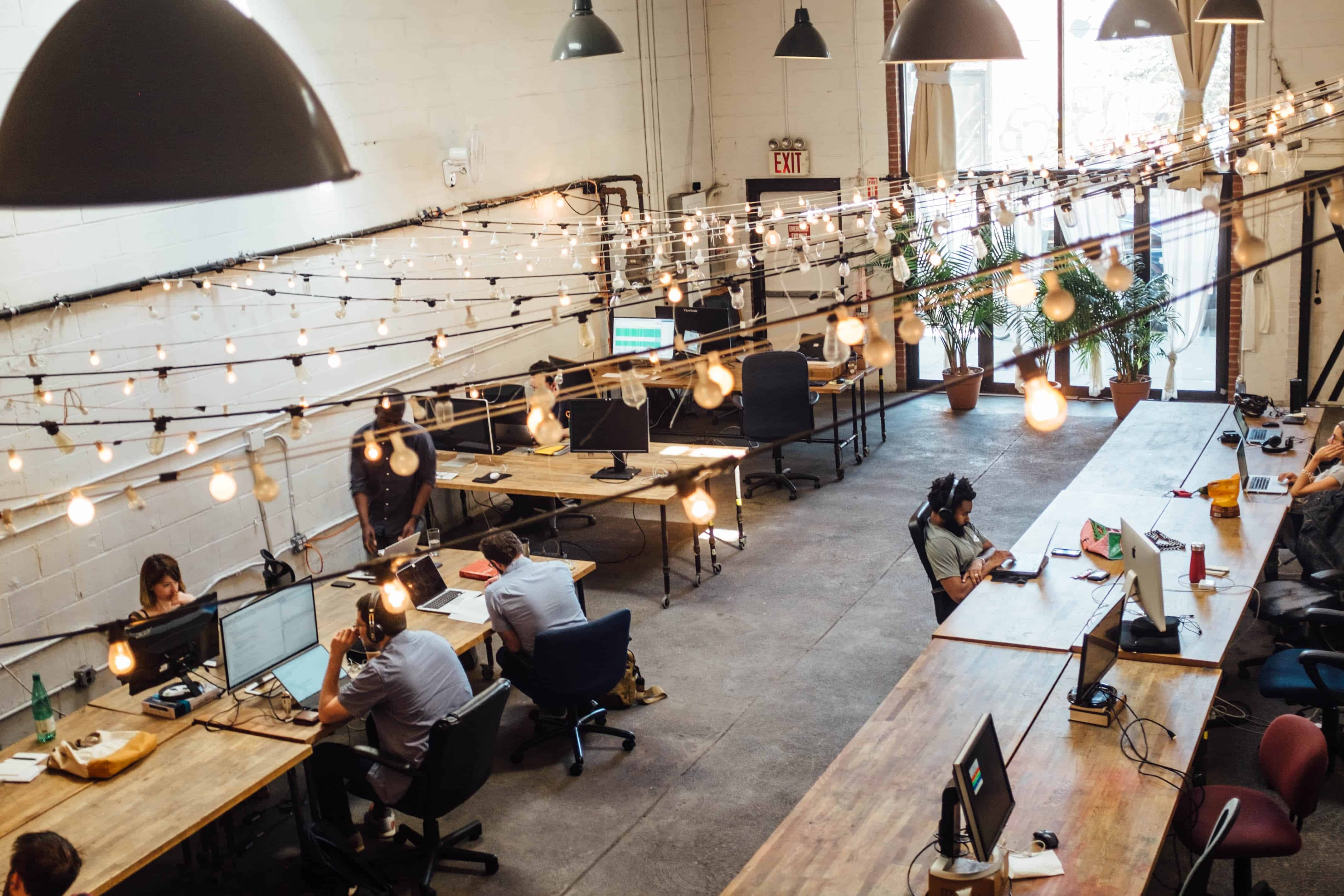 Coworking Trends: A Perspective On Sharing Space
Being a part of an industry built on working directly with companies to outfit their offices, the evolution and rise of Coworking spaces can be greeted by many in our industry with hostility. As the traditional commercial real estate market becomes consumed by the popularity of these subscription-based office settings, many professionals in the CRE and design industry are finding themselves asking, where does that leave me?
A few short months ago, I had the opportunity to visit a WeWork for the first time. As I walked into their space located in the Pacific Design Center in West Hollywood, California, I was offered the choice of a "spa" water, espresso, or beer. I happily accepted the "spa" water and took in my surroundings.
Professionals of all sorts were interacting together and meeting in living room-type settings, taking calls in personal phone booths, holding presentations in conference rooms, and playing a round or two of ping pong just around corner. It instantly reminded me of college, but with the latest furniture and design trends and more users interacting and using the space. I was greeted by a friend who had recently moved from working in her living room (she's a designer) into her own private office at this WeWork.
Interior of the WeWork Vine – Los Angeles, CA. WeWork Vine boasts seven floors of collaborative office space in a brand new building on Vine Street in the heart of Hollywood.
As I took in her new personal office, she was beyond excited to share with me the benefits that come with being in a Coworking space. I could see a drastic difference in her energy having previously worked from home. I asked her, "What made you make the leap into a co-working space?" and she said, "it was fast, easy, and accessible. Within a few days I was able to solidify a space and move right in since everything was all ready for her to go." This meant, no worrying about the operations, IT, or furniture aspects and a whole new meaning to move-in ready. All those pieces had been taken care of for her and being armed with her laptop, she was ready to get to work!
I have held a firm belief for some time that Coworking spaces were for startups or entrepreneurs who no longer wanted to work out of their home or their local coffee shop however, over the past few months, I have seen a different side to this trend. Our team here at Pacific Office Interiors has had the opportunity to work with a few companies who are currently renting space at Coworking spaces, two of these companies have offices in other locations across the country and are adding operations in Los Angeles. To get their team to work as quickly as possible, they signed a lease at a Coworking space and have an instant Los Angeles address to share with clients.
Companies who are in this short-term space, eventually outgrow it and require their own independent office space. I spoke in depth to the two clients I mentioned earlier and understand clearly the added benefits from their choice to move into these co-working spaces.
There is immense value in taking this route by many companies. It gives them the opportunity to hit the pause button and think about what is truly important to them in their own space. Location, amenities, design, furniture, etc. are all important factors in deciding on a new office space, and they now have the time and perspective so that we can find the best home for these customers.
Coworking companies have a unique opportunity too in that they can experiment with the newest trends in furniture and design. They're flexible and can shift to whatever trends and experiences individuals and companies are interested in. Businesses realize that their "must have" in a new space (meditation rooms with a hammock and clouds painted on the ceiling are some recent requests) isn't necessarily a priority as much as the availability of natural light, and open collaborative areas coupled with privacy-enabled workstations. Time spent in a co-working space, no matter the individual or company, ultimately benefits the broker in many ways. It enables them to have an educated and knowledgeable client, who is familiar with products and solutions and has a direct line to individuals like brokers, architects and designers to find the best space for them when the time comes.
Coworking startups like WeWork, Blank Spaces, and Regus offer innovative design and furniture to many occupants at an affordable price and ultimately, I feel there is a space at the table for us, architects, designers, furniture manufacturers on this journey. My recent experience at WeWork has sparked more conversations with clients, colleagues and the like. It's exciting and our industry is evolving and challenging the status quo. That's something I'm proud to be a part of.
Article contributed by: Mindi Faris, Client Experience Director at Pacific Office Interiors