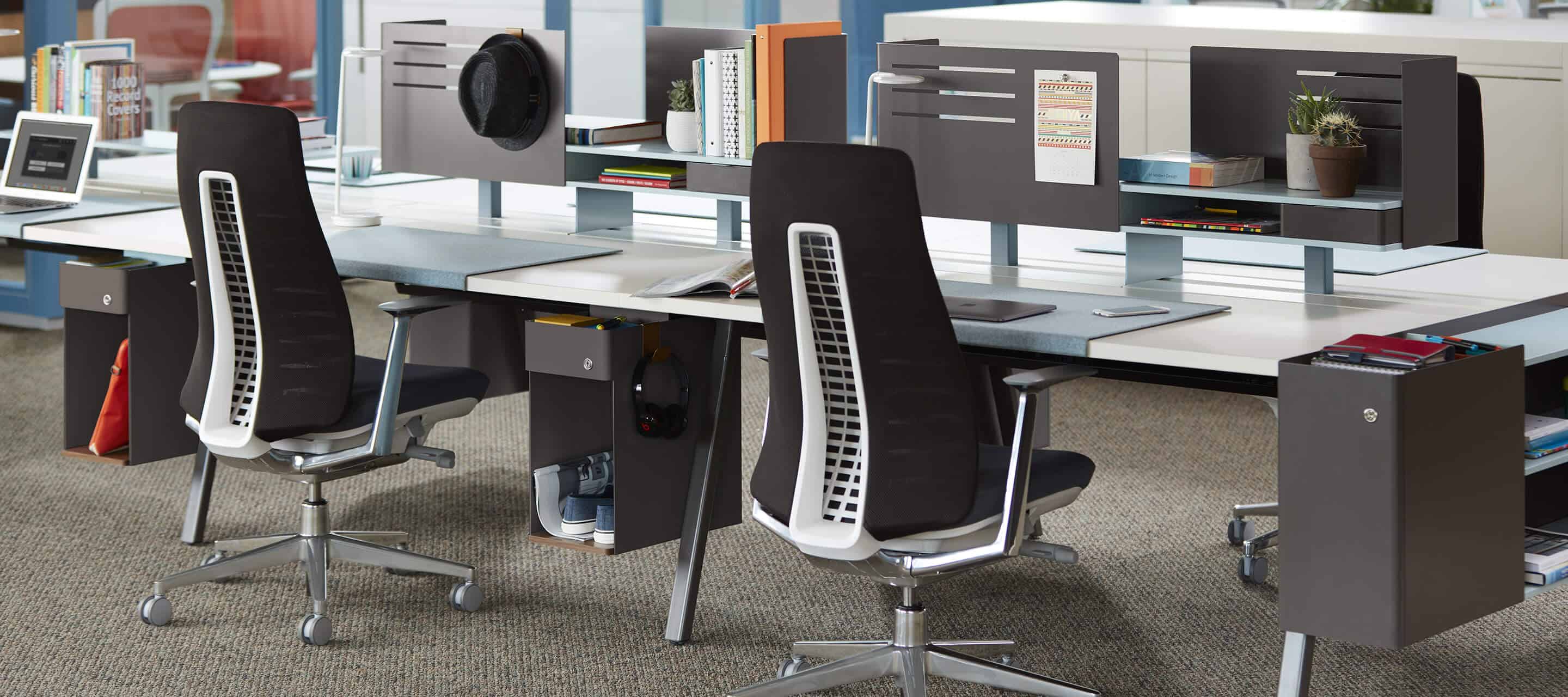 How did that desk get there?
How did that desk get there? For that matter, how did those filing cabinets, chairs, partitions, plants, art, and accessories get there? To those outside the process, the arrival of new office furniture seems a simple enough task: someone counts the number of employees, navigates to an online catalog, looks for products meeting the specifications for as low a price as possible, and places the order. When the order arrives, the facilities staff remove the old stuff and place the new. Mission accomplished, right?
While this is one way to go when your company upgrades or buys new office furniture it short-circuits a vital process and impacts your company, employees, and customers in more ways than you might imagine.
When is a Desk More Than a Desk?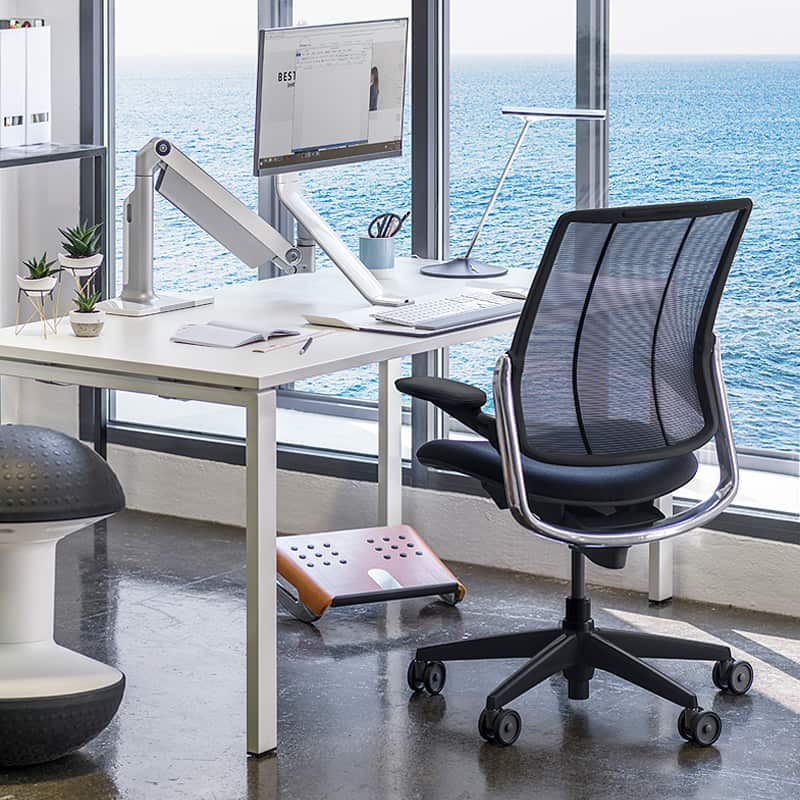 Answering this question answers the "How did that desk get there?" question, too. How? By exploring the process that goes into not just buying some furniture but buying the right furniture.
So, a desk is more than a desk when the design of the space embodies the essence of your organization. It is about…
You, as a company.
You, as employees.
The people who come visit the company.
The message you send as an organization.
The values that define what you do.
Attracting and retaining the best talent.
Encouraging and enabling collaboration.
Providing healthy, ergonomically correct workspaces.
When we work with you on your office interior project, the first step is learning the details about each bullet in the list above. We learn about how you see yourselves as an organization, what image you want to project to customers, employees and potential employees, understand your values as a company, and more.
Why is it necessary for us to learn all this when your task is to buy furniture? Because your space speaks volumes about your company, whether you intend it to or not. For example:
If you want to attract the best talent with a vibrant, welcoming workspace, the design of your space and the furniture in it had all better look the part.
Suppose you want your customers to view your company as progressive, professional and current. There is no better way to quash that image than through poor quality furniture, inefficient space utilization and a dated design.
Space Design and Furniture Must Reflect Organizational Values
Our point is there is a lot to consider when answering the "How did that desk get there?" question. At Pacific Office Interiors, we are experts at helping you elevate the "simple" task of acquiring furniture to support larger organizational objectives.
What are those objectives? That depends on you, but one thing is for sure: organizations that go through our process not only end up with stunning spaces, but they also end up knowing and understanding their organizations better than they ever have before.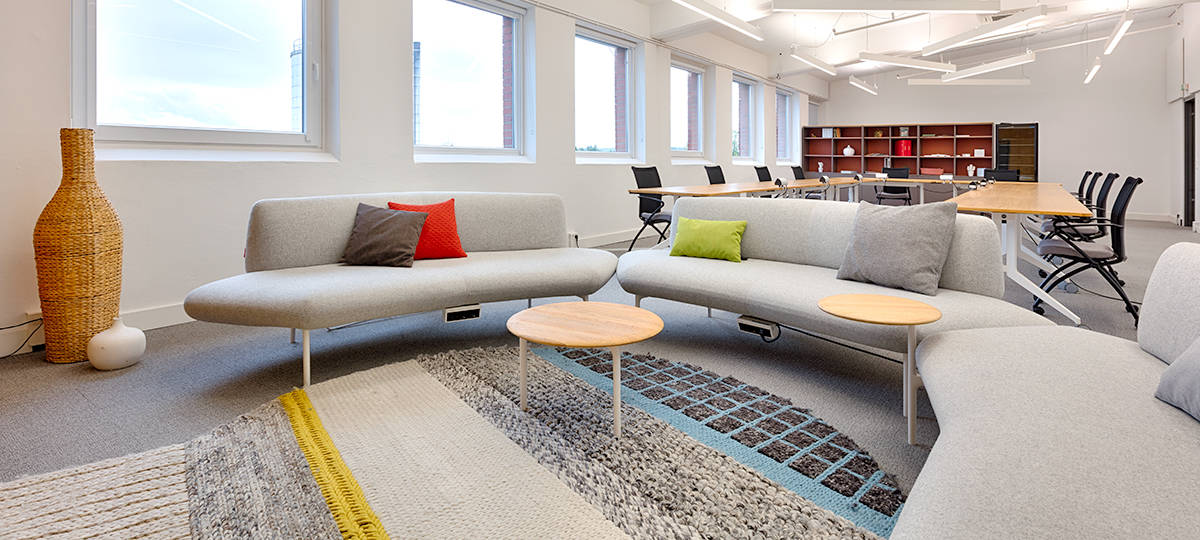 We urge our clients to take this opportunity to match their furniture selections to their corporate values. By doing this, we help you to do more than put an attractive face forward; we help you put the right face forward.
Working together, we create a space that…
Mirrors your brand and matches your customer messaging.
Presents an authentic reflection of your company's values.
Demonstrates the value you place in your employees.
Conveys the right message to all.
Behind the Scenes When Choosing Furniture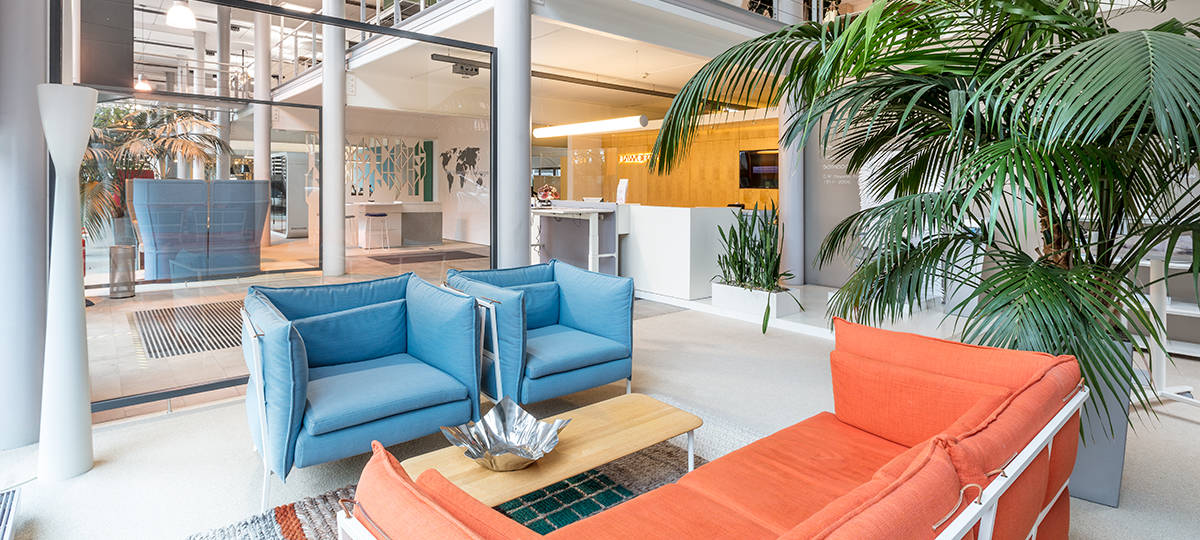 It's all of the time we spend with you, learning about your organization, customers, staff, mission and values that makes working with Pacific Office Interiors so special. It's only after this process that we begin what most people think of as the design and furniture selection process.
Our design team, one of the best in Southern California, takes this information and designs a solution that reflects and supports your values and needs.
As part of that design, we will have combed through the furniture, accessories, art and technology from our Strategic Partners representing dozens of the leading furniture manufacturers like Haworth, Janus et Cie, ergotron, Tuohy and BuzziSpace. We will source the perfect furniture from these premium manufacturers. With your furniture and furnishing requirements in hand, our procurement management team goes into action, placing and tracking the order.
Some clients are curious what the space will look like once the furniture arrives and is installed, but that question goes away because, as part of our design process, you will receive complete renderings of each space — photo-quality images that could almost double as the actual photos of your new space once it's complete.
We will arrange for initial delivery of your products either directly to your facility or to our warehouse. Either way, our staff will give your shipment a white glove treatment, unloading everything with care. The process ends with our team assembling and installing your furniture, ensuring everything is per specification…and exactly as depicted in your renderings.
We aren't done yet. Another advantage of working with Pacific Office Interiors is our after-the-sale service. We are there for any warranty issues, adjustments, service and maintenance.
Let Pacific Office Interiors Help with Your Next Design Project
So how did that desk get there? The shorter answer is "after a LOT of work!" Furniture purchases may seem simple on the surface, however our experience shows that interior design and furniture purchases can't be done properly without truly knowing who is using it. We encourage our clients to invest the time to understand how their furniture impacts their organization's image, values and customer expectations.
Contact Pacific Office Interiors today, email us at hello@poi.bz or call us at 818.735.0333. to optimize your furniture purchase.