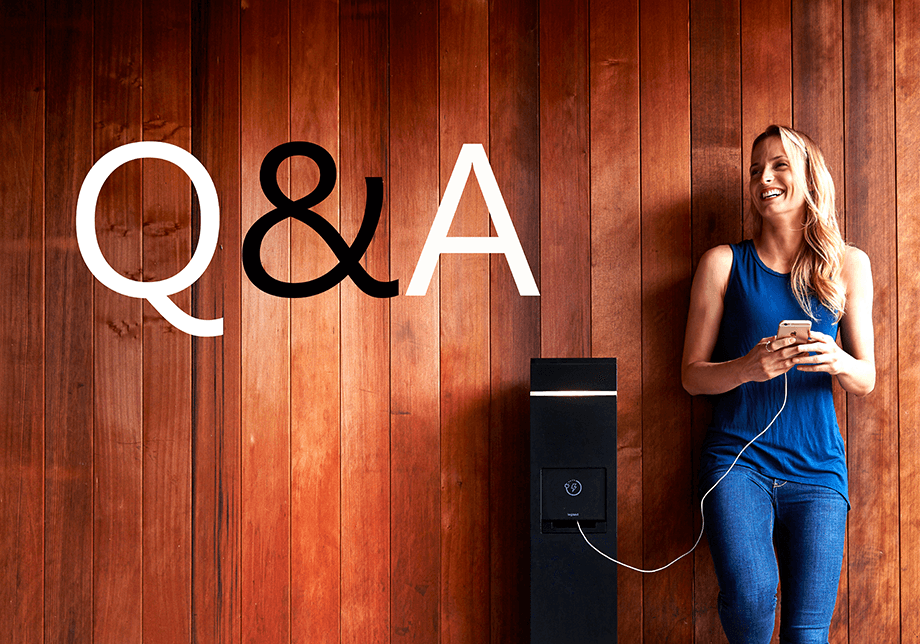 Landscape Forms Q&A
Landscape Forms is the industry leader in integrated solutions of high-design site furniture and advanced LED lighting. For more than 45 years, the company has produced beautiful, functional  outdoor spaces. What's their secret? Design, Culture and Craft drives everything they do. We got a chance to interview a member of the Landscape Forms team. Here's what they had to say in our Q&A session.
---
Q: What is the most creative project that Landscape Forms has completed? 
A: The TriMet project in Portland Oregon which was completed by the Studio 431 Team at Landscape Forms.  They are a division that works on custom projects/site furnishings.  Here is the blurb from the website:
Cities across the country are reviving and thriving – and public transportation is key to their success. TriMet (Tri-County Metropolitan Transportation District of Oregon), the public transit agency for the Portland metropolitan area, understands the role of meaningful design, exemplary service, and community culture in attracting and retaining public transit riders. TriMet's new City Center/Milwaukie light rail line is an ambitious project designed to create high quality public transportation connecting downtown with hubs outside the central city for people from all economic strata. Informed by Portland's culture and values of collaboration, transparency and regional approach to development and growth, the project is based on the conviction that pride in the transit system and the respect it conveys for the people who use it directly impact the volume of ridership. The Studio 431 team engineered, developed and manufactured the large pedestrian shelters and stainless steel site furnishings for the twelve stations on the new line. Designed by Mayer Reed, the elements were built and finished at Landscape Forms' production facility and installed on site with custom detailing by a local glass artist. Studio 431 won the project because of its superior experience, capability and site furniture knowledge. It succeeded at the process because it shares TriMet's values of open collaboration, rigorous problem solving and commitment to providing great public amenities that enhance experience and create a sense of place.
"What makes this project exciting is the role it can play in creating livable communities and supporting a vision for how we want to grow as a region. We ask, 'How can we attract people and add value to their lives?' Art, architecture and design are tools that facilitate humanization. They take this project beyond being just a machine for moving people to something that actually connects us as humans and as a culture, that provides shared experiences that promote shared values." – Michael Kiser, Resident Engineer for Station Architecture/Public Art, TriMet
Locally, Landscape Forms products are an integral part Tongva Park in Santa Monica.  This project used some standard products and customized them to the site.
Q: In what ways do you design your products to promote healthier and more stimulating work environments? 
A: Several of our new products allow people to work outdoors more easily.  Fresh air, natural daylight and plants/landscaping not only are healthier but can also be more stimulating to the imagination and a person's creativity.
Q: Where do you see the future of office design in 2017? 
A: We are seeing a lot more people who want to work outdoors and not just sit in a cubicle all day.  This might be expressed as an outdoor meeting space or simply a bench where you can plug in and use your laptop/cellphone.  We see this trend especially happening in CA where the weather is not a deterrent most of the year.
Q: Are there any interesting projects or events that Landscape Forms has coming up? 
A: Our new outdoor power station is probably one of the most interesting new products.  There are several different versions available but basically it is a weather proof tower that can house both duplex outlets and/or USB ports.
If you would like to learn more about Landscape Forms, feel free to contact us via our contact form.