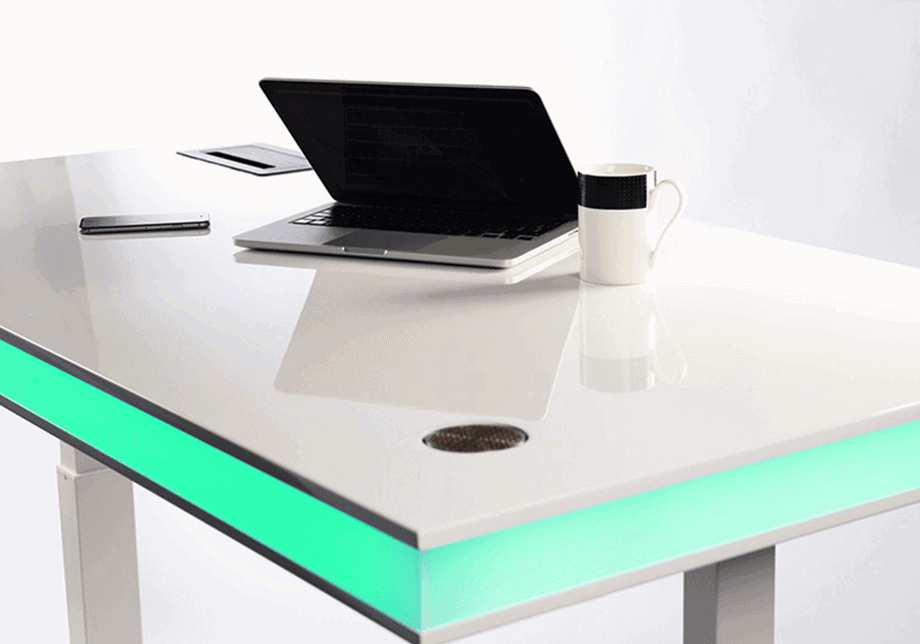 TableAir Smart Button for Your Future Workstatioin
TableAir is passionate about creating the offices of tomorrow
With TableAir's Smart Button 1, you can convert any standing desk into connected workstation with several innovative features. The button has intuitive height setting, allowing you to adjust the table height just with your hand motion.
Link your Smart Button 1 to the smartphone app to control the height of your table, and to remind you when to switch between standing and sitting. You can also book a table in advance using the TableAir Booking Cloud.  It's a convenient feature for locating your coworkers in large offices too.
You'll also be able to see real time analytics such as which tables are used most often, how many calories you're burning, average times of table usage, and your work start and finish times.
The TableAir Smart Button 1 will notify you when your favorite table is available. It will even send you friendly reminders to check-in or change your posture while you're working. This advanced technology has a user-friendly interface, making it easy for you to find coworkers, book tables, and adjust the height of your workstation.
Please contact us via our Contact Form to learn more.