What if we told you we could save you time, energy, and money while ensuring you were getting the best value possible along the way? Pretty compelling, right? Well for many organizations we can. The often overlooked secret — Competitively Solicited Cooperative Purchasing Agreements (CSCPAs) for Interior Design and Furniture projects — may be the key to solving some of your organization's time and budget challenges.
These days we're all being asked to do more with less. As a result, organizations (and the people who work in them) have more on their plates than they can often manage. Figuring out how to work more efficiently is more important than ever for organizations, especially when furnishing government departments, government districts and all levels of educational institutions.
The combination of over-worked, limited or inexperienced resources coupled with increased supply chain disruption and extended lead times too often results in missed expectations and unanticipated change orders. Gracefully stewarding interior design and office furniture projects so they don't miss their target dates by a factor of many months (or longer) requires an efficient approach. Anything that can be done to streamline the process while still providing assurances around value is helpful. That's where a CSCPAs can make a significant difference with your organization's new development or redesign.
Typical Bid Processes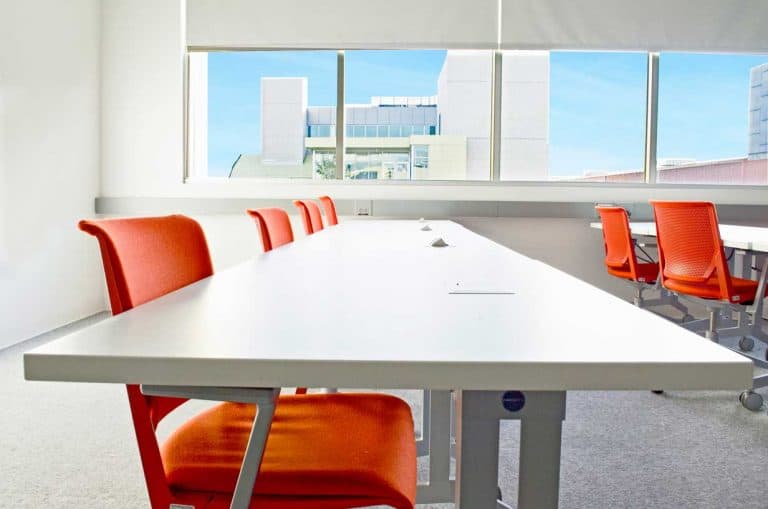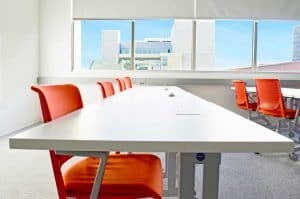 When most organizations plan to design or redesign office spaces and buy new office furniture, they go through some form of pricing/value validation. This often involves a formal bidding process where an independent third-party, such as a designer, architect or project manager is hired to envision, design and specify the project.
To ensure the details are broad enough that several manufacturers and dealers can compete, these specifications/layouts are usually approached from a somewhat high level of abstraction, taking into account factors as space allocation per department, staffing densities, adjacencies and functional requirements.
But because every manufacturer's furniture is different, the designer or architect typically does not (at this point) specify critical details such as the routing of electrical and network cabling, suggest more efficient design options within the manufacturing lines, or balance the tensions between lead time, design intent and price.
Once the bid packets are completed and approved, a consultant is often engaged to help distribute the Request for Proposal (RFP) and solicit bids from suppliers. A period of questioning and refinement follows, which then results in a collection of bids from several suppliers. If the bid process is not managed tightly, the bids are likely to vary widely and be hard to compare.
This then drives even more time, evaluating each bid, to ensure they are apple-to-apples, and noting where discrepancies exist, prior to making a final recommendation for the award. Upon notice of award, the awardee has little motivation to reinvent their specification towards better value products/solutions. Any changes from the bid specifications at this point are typically considered change orders. The result too often tends towards an adversarial buyer/supplier relationship, versus a true partnership.
All together, the time it takes to conceptualize, plan, organize and run the bidding process can add significantly to the project's timeline, pushing back the completion date by many weeks or months.
Let's Talk About Your Design and Furniture Project
Whether your project is Corporate, Government, Education, Hospitality, Healthcare or something else, contact us today to speak with one of our interior designers.
What are Competitively Solicited Cooperative Purchasing Agreements?
Competitively Solicited Cooperative Purchasing Agreements are publicly and competitively solicited by lead agencies to allow properly qualified suppliers to respond to requests for proposals, quickly and confidently, with best-value pricing.
The main difference between working with a typical bid process and working within a CSCPA is that with the CSCPA, the organization and consultant discuss the goals for the project and share ideas together to find the best solution to their needs while simultaneously balancing lead time, design intent and price.
But not all businesses have access to CSCPAs. Fortunately, most educational institutions and districts, as well as most government organizations, are able to access CSCPAs negotiated by their parent organizations, industry affiliate groups, buying groups and non-profit organizations — collectively referred to as Lead Agencies.
Lead Agencies typically have cooperative purchasing agreements with multiple furniture manufacturers, many of which Pacific Office Interiors (POI) works with on a regular basis. By leveraging these agreements early in the process the urgency shifts from price validation to cooperative planning from the start. The result is…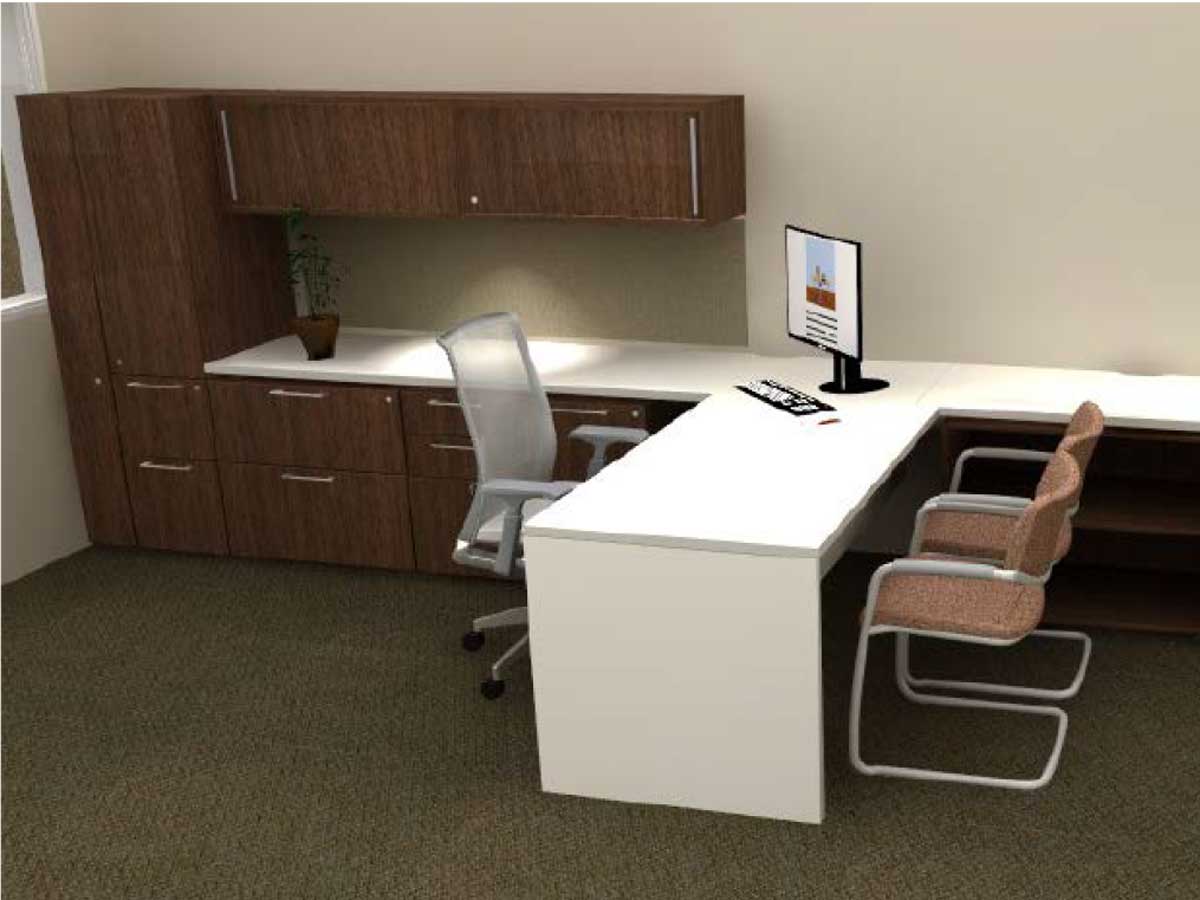 A more collaborative, efficient and innovative project design
Fewer trades and less complexity
Less adversarial structure with fewer change orders
Best-value pricing
Standardized terms and service levels
Simplified ordering and project coordination
Reduction in project delays
Earlier supplier communication and coordination
Higher likelihood for on-time/in-budget
And because only fully-vetted system partners can provide their services through CSCPAs, you know you're dealing with a reputable vendor.
So not only will your project benefit from best-value pricing, it will also be able to avoid the costs of a traditional competitive bidding process. Put another way: there's no benefit to running a bidding process that costs the organization tens or hundreds of thousands of dollars in an effort to save a similar amount of money on the bids themselves. All it does is cost the organization time and critical early project collaboration.
Operational Advantages of using Competitively Solicited Cooperative Purchasing Agreements
The differences between using a traditional competitive bidding process versus a Competitively Solicited Cooperative Purchasing Agreement doesn't stop there.
Competitive bidding is just as the name implies: competitive. The competition is not only between the various potential suppliers, but also between the organization and each of the potential suppliers. When negotiating, the two entities are at cross purposes, each one trying to get the most advantageous transaction for their organization. As a result, the conventional competitive bidding process is both time consuming and adversarial.
By contrast, when the organization works with an interior design and office furniture dealer like POI who can leverage CSCPAs, the pricing for each item is set. This allows both entities to focus on what is best for the organization, regardless of which manufacturer ultimately supplies the furniture. The two entities have a shared interest to drive the best value for the organization, increasing the chances for the project's success.
Which Manufacturers Offer Competitively Solicited Cooperative Purchasing Agreements?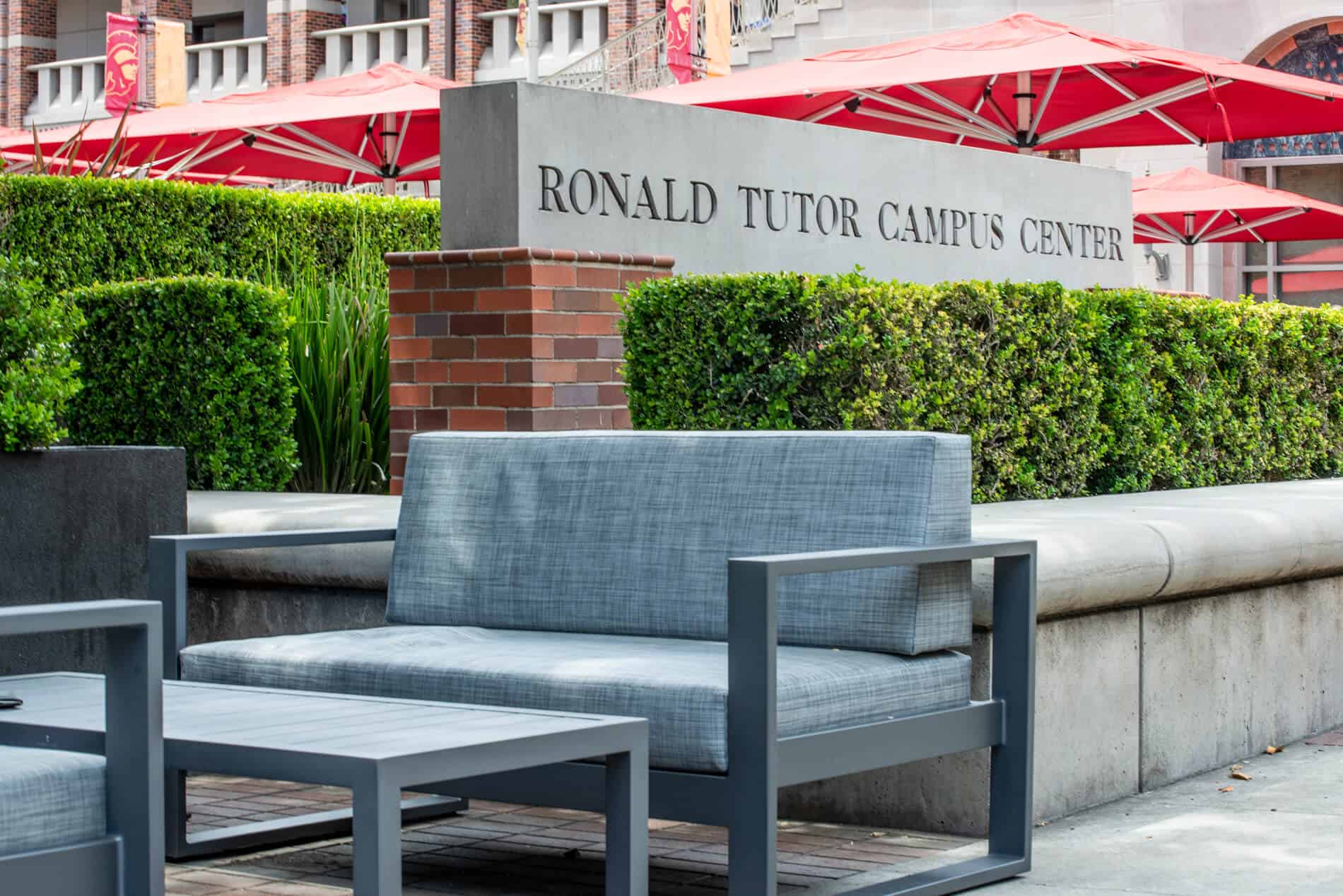 Some of our favorite partners, including both Manufacturers and Distributors, offer Pre-Bid Purchase Agreements. Here are a few of them:
Humanscale
Sit On It Seating
ESI Ergo
OFS
Enwork
Safco
There are many others, so if you are interested in a particular manufacturer's products and don't see it here, please contact us.
Is Your Organization Eligible to participate in Competitively Solicited Cooperative Purchasing Agreements?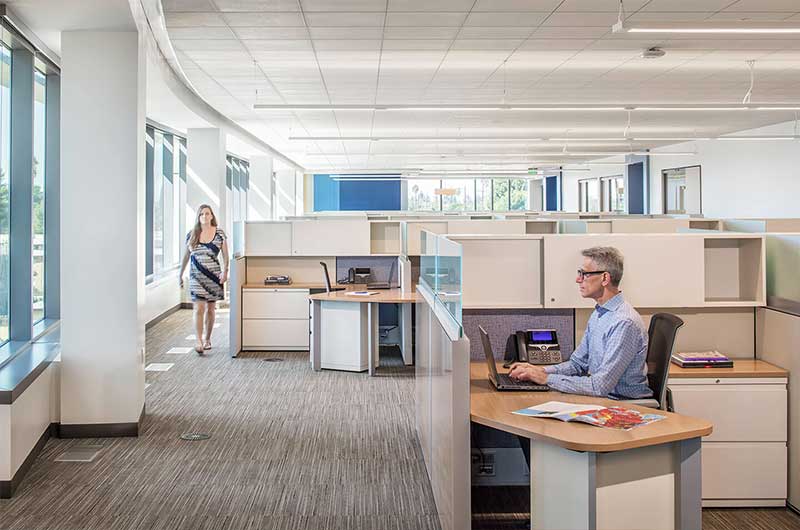 Lead Agencies that have negotiated Competitively Solicited Cooperative Purchasing Agreements include the Foundation of California Community Colleges (FCCC), Omnia Partners, Vizient, Sourcewell and the Government Services Administration (GSA) among many others.
As an example of the popularity of CSCPAs, the FCCC, through its CollegeBuys program, secures statewide agreements on behalf of the 116 Community Colleges, including the Los Angeles Community College District (LACCD), the single largest community college district in the country.
All together, the FCCC serves all 73 community college districts in California and provides access to over 100 corporate partners from which they can purchase. To date, the FCCC's CSCPAs have saved community colleges over $500 million.
Chances are your educational institution, school district or government entity is eligible for a CSCPAs through one or more of these (or other) lead agencies. A quick phone call to POI will help you understand which CSCPAs are available to you.
Certified Small Business Enterprise Furniture Dealer
If you choose to work with Pacific Office Interiors, not only can we help you design, procure, install and service your interior or exterior spaces and furnishings, we can help you in another very important way as well.
Often, educational and government institutions are mandated to allocate a certain percentage of their business to certified Small Business Enterprises. POI is a certified Small Business Enterprise Furniture Dealer in Los Angeles that can support projects throughout California. Working with us can help you satisfy your SBE purchasing mandates as well.
Simplify Your Next Project With a Competitively Solicited Cooperative Purchasing Agreement and POI
The traditional competitive bidding process often fails at its goal of finding the best solution to the organization's needs. However, this goal is much more likely to occur when leveraging CSCPAs and collaborating early with a trusted partner, like Pacific Office Interiors.
Your next project can run smoother, move faster, and be more impactful, all while knowing you are receiving best-value pricing. To find out if your organization qualifies to buy under Competitively Solicited Cooperative Purchasing Agreements, to learn more about how they work, or to get started, contact Pacific Office Interiors online or call us at 818.735.0333.