Are you in the market for commercial office furniture? In that case, a little bit of knowledge can go a long way towards making sure you get what your organization needs, whether for a lobby, open office space, meeting rooms, lounge areas, executive suites, cafe, exterior space, or all the above.
What Is Commercial Office Furniture?
Just because furniture says it's designed for offices doesn't mean it's commercial grade office furniture, able to stand up to the rigors of daily use for many years or decades. Since it's so easy to slap labels on products claiming them to be commercial grade, professional grade, or similar commercial-sounding terms, you must look for proof that the furniture will survive the office environment.
Fortunately, the commercial furniture industry uses BIFMA, an independent standards organization, to test its furniture and verify that it meets comfort, safety, durability, and sustainability standards. If a piece of furniture meets BIFMA standards, you can be assured of it standing the test of time in your office setting. So, when evaluating furniture for your commercial office spaces, ask to see the BIFMA ratings.
Pacific Office Interiors seeks out and partners with companies whose products meet these and additional standards from LEED and GREENGUARD.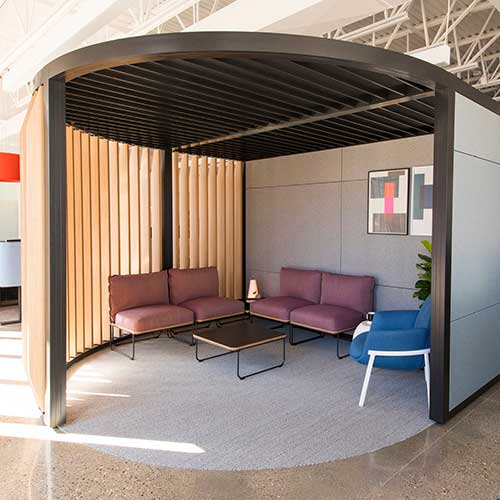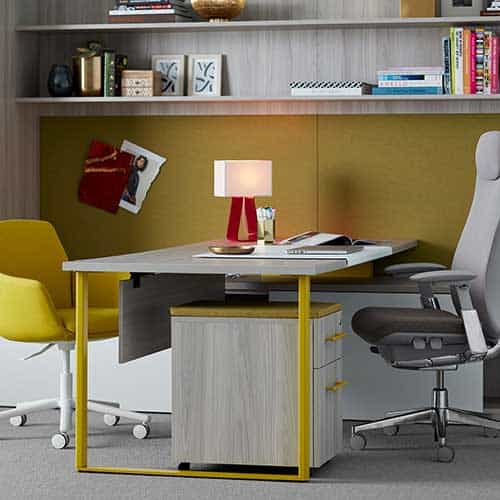 Where To Buy Commercial Office Furniture
Just like office furniture isn't all the same, neither are companies selling it. With hundreds of suppliers selling commercial office furniture near you, how do you know which best meets your needs? Here are the key things to look for:
Pacific Office Interiors deals only with premium commercial interior manufacturers, companies with well-established track records and outstanding customer service.
Do Your Commercial Interior Design First
The furniture you select depends greatly on your organization's needs and how you plan to use the space. That's why Commercial Interior Design is a critical part of any large commercial furniture purchase and should be completed before making a furniture purchase.
However, not all furniture dealers have professional interior designers on staff to make sure your furniture not only fits but is planned to work optimally for your organization.
Our design team at Pacific Office Interiors approaches each project holistically, starting with a deep dive into your business's unique goals and brand identity. We believe that understanding your organization's vision and values is key to creating a space that aligns with your goals and inspires your occupants.
We then move into analyzing the needs of your departments and individuals, considering their unique requirements and preferences. From there, we develop or refine an aesthetic that embodies your brand identity and complements your organizational culture.
Our iterative process involves testing and revising layout concepts, continually refining our solutions, to creatively and cohesively weave them throughout your space. We communicate with your key project stakeholders, every step of the way, to ensure our design solutions are practical, functional, and beautiful, to meet the diverse needs of your organization.
Our goal is to create a space that meets your functional needs, celebrates your unique identity, inspires creativity and productivity, and fosters a sense of community and well-being among your occupants.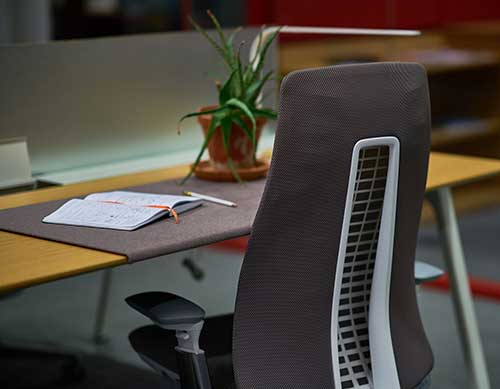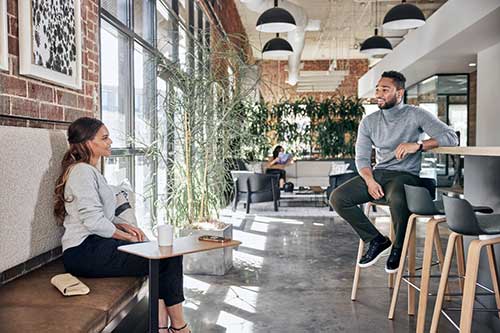 Commercial Office Furniture Service & Warranties
While commercial office furniture often sells at a higher price than lower grade furniture, it brings warranties to keep it operating reliably and safely for years.
When reviewing warranty coverage, we recommend you verify the following:
Length and conditions of warranty claims.
How do you file a claim? Will your commercial office furniture supplier support the repair?
Are replacement parts available? For how long?
Does the manufacturer provide replacement parts free, or do they charge?
Who pays for the labor to install the parts? You or the commercial office furniture company?
At Pacific Office Interiors, we deal solely with contract and commercial furniture manufacturers who provide excellent warranty coverage. Depending upon the manufacturer's terms and conditions, we often receive and install replacement parts on your behalf.
Choosing Your Commercial Office Furniture Dealer
We recommend buyers of commercial office furniture and furnishings work with a full service company like Pacific Office Interiors. What does "full service" mean? Let's answer that question with a comparison chart.
Commercial Office Furniture Company Classification
Service
Pacific Office Interiors
Big Box Seller
Internet Seller
Single Line Local Seller
Interior Design Services
Y
N
N
N
Furniture Selection/Application/Specification Guidance
Y
N
N
Maybe
Order Placement/Tracking Support
Y
N
N
Rarely
Local Warehousing
Y
Maybe
N
Maybe
Installation
Y
N
N
Rarely
Maintenance
Y
N
N
N
Work with the Manufacturer for Warranty Claims
Y
N
N
N
At Pacific Office Interiors, our mission is to create extraordinary spaces that people want to be in. We have the team and experience to tackle any space design project, indoors or out.
Freedom to Choose The Best Commercial Furniture For Your Organization
Many companies selling commercial business furniture represent only one furniture manufacturer, or perhaps a small handful. So, they focus on selling you something from their lines that "comes close" to what you need.
We don't think the "comes close" approach serves anyone well, particularly when investing in furniture for commercial applications that is expected to last for a decade or longer. Because Pacific Office Interiors represents 250 quality manufacturers, we focus on finding the best furniture for your needs within your budget, rather than encouraging you to settle for what's available from a small catalog.
And, while on the topic of budgets, we consider ourselves stewards of your budget. We aim to see how far we can make your contract furniture dollars go while meeting your needs completely.
Our President, Free Taylor, summarizes our approach this way:
"The people we serve are rarely professional buyers. In most cases, they've been tasked with buying commercial office furniture on top of their regular duties. We see it as our responsibility to make the process as easy as possible while creating spaces that delight the occupants and improve the organization's efficiency."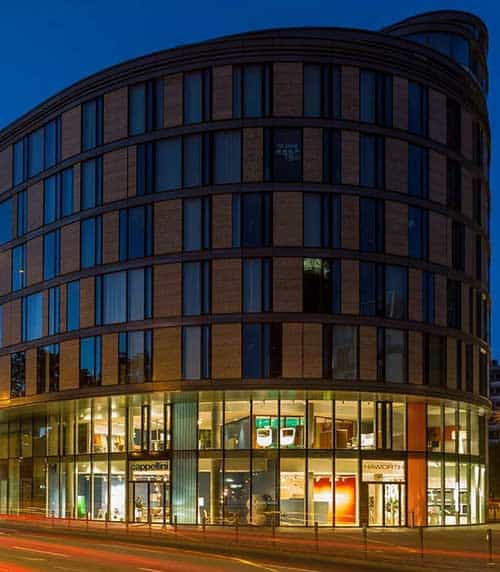 Trust Your Commercial Office Furniture Project to Us
When you are ready to purchase commercial office furniture, contact Pacific Office Interiors, email us at Hello@poi.biz, or call us at 818.735.0333 and let our talented team of project managers, designers, installers, and logistics staff ensure your project's success.