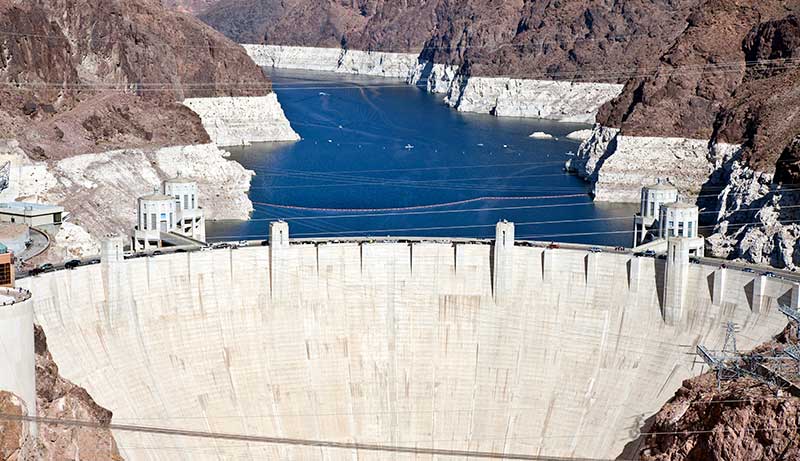 Office Furniture Durability
Durability means different things in different situations but typically means rugged, tough, long-lasting – built to take whatever comes its way – like the Hoover Dam. So, what does durability mean for office furniture? It means all of the above, and directly affects how often you buy furniture, your current budget for furniture, and your budgets every year going forward. But how do you find furniture that meets all your needs and lasts for years? Fitness for purpose is the perfect starting point for this discussion.
Let's Talk About BIFMA
The Business and Institutional Furniture Manufacturers Association (BIFMA) is an organization that creates performance and safety standards for furniture. Member manufacturers voluntarily submit their products for testing and rating in one of 23 Product Safety and Performance Standards categories.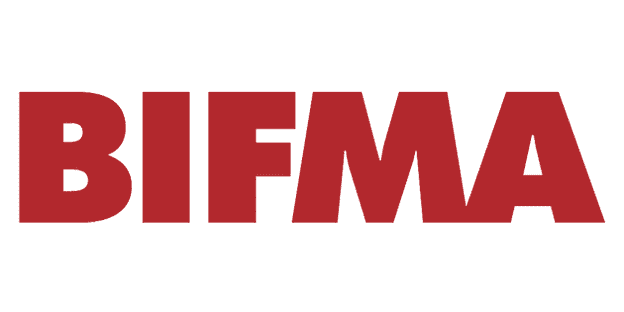 The rating is an excellent indicator of "fitness for purpose," helping us select furniture designed to meet your needs safely and comfortably over many years of use. And there isn't just one BIFMA standard, there are many, depending on the type of furniture that is rated:
ANSI/BIFMA X5.4 for Lounge and Public Seating
ANSI/BIFMA X5.41-2021 for Large Occupant Public and Lounge Seating
ANSI/BIFMA X6.1 for Educational Seating
BIFMA X6.4 for Occasional-Use Seating
How Do We Use BIFMA Ratings?
Before we select furniture for your space, we consider the purpose and expected traffic, and then make sure that the furniture we select is rated appropriately for those conditions. A BIFMA Occasional-Use rating is perfect for your low-traffic office waiting area with less than 20 people daily, while a Large Occupant Public and Lounge Seating rating works better for spaces with higher traffic and larger visitors.
Choosing the heavier-duty furniture for a lighter-use space would cause you to overspend and would be a poor use of your budget. Similarly, choosing lighter-duty furniture for heavy-use applications would mean you would need to set aside a budget to buy more new furniture far earlier than you should. Neither option is consistent with how we work at POI.
Office Furniture Durability
Furniture Durability isn't a single, monolithic idea. In fact, three categories all contribute to furniture durability:
Materials
Construction
Scale
What are the characteristics of each category, and how easy are they to specify? Fortunately, our premium manufacturers provide ample information in each category, ensuring we select the perfect furniture for your office design.
Durability of Office Furniture Materials
The Double Rub Abrasion Rating is an excellent fitness for use indicator for fabrics and soft materials. Double-rub testing simulates the action of an individual sitting down (first rub) and standing up (second rub). The higher the number, the more durable the material, as these ratings Illustrate:
Light duty: 3,000 – residential, blinds, occasional pillows
Medium duty: 15,000 – the minimum rating for commercial applications
Heavy Duty: 30,000 – 100,000 – for continuous commercial and institutional uses
Hard surfaces don't have a rating comparable to the double rub for fabrics. However, our experience with  thousands of projects enables us to specify hard surface materials that would be perfect for your needs. High-pressure laminates like Formica and other manufactured materials like Corian provide excellent wearability and stain resistance. Low-pressure laminates, natural wood and many natural stone materials don't hold up as well, being easy to mar, wear and stain.
These differences don't mean you can't use natural wood or travertine marble for desks, end tables and other applications. We just need to consider the volume and type of traffic these materials must endure and use them appropriately.
Durability of Office Furniture Construction
When it comes to construction, durability benefits from "fewer" of everything – fewer seams, fewer pieces, fewer parts and fewer connectors. A characteristic of inexpensive, big box furniture is lots of fasteners allowing shipping products that are "knocked down" into flat packages. This simplifies production, shipping and warehousing but substantially reduces durability.
Quality construction starts with frames built of solid wood, plywood, steel and aluminum. Quality furniture companies engineer their products to last using robust connection techniques like welding, mortise and tenon joinery, screws, bolts and more. They similarly design coverings with the minimum number of seams placed away from the main wearing surfaces.
The Right Office Furniture Scale for Durability
This characteristic of durability relates to the size and heft of the furniture and, to a lesser extent, the elegance, level of detail and surface materials. High-fashion furniture is often delicate and covered with materials best suited for infrequent use. In short, High-fashion furniture manufacturers scale their furniture for smaller and lighter individuals and for occasional use.
Should you avoid this type of furniture and give up on high-fashion aesthetics? By no means: like any design decision, we must use furniture with these characteristics in areas matching their intended use.
Outdoor Furniture Durability
When your design includes outdoor areas for employees, guests, students, patients or customers, you need furniture designed specifically for outdoor use. The reason is simple; these pieces not only experience the intended traffic, but they are also exposed to the harshest conditions Mother Nature offers. Outdoor furniture and materials must withstand:
Bright sun and high UV levels
Cold, Rain and high humidity
Heat and no humidity
Corrosive effects of seashore environments
If a piece of furniture isn't specifically designed and manufactured for outdoor use, it should not be used outdoors. That said, if your design goals include specific pieces of indoor furniture to be placed outdoors, we will find comparable outdoor alternatives.
How Does Durability Relate to the Other Furniture Abilities?
Each piece of furniture includes all of the Six Strategic Office Furniture Abilities to one degree or another. So, how does Durability relate to the other five?
Reliability: Durable furniture provides higher Reliability, functioning properly regardless of how frequently it's used.
Maintainability: Using surface materials durable enough for the application enhances Maintainability.
Accessibility: Accessibility requires durable furniture designed to serve the needs of potential users regardless of age, health or physical condition.
Sustainability: Durable furniture lasts longer, reduces resource use and increases its Sustainability.
Responsibility: As stewards of your budget, we strive to get you the most for your money today and tomorrow. Our Responsibility is to select durable furniture fit for your needs.
Office Furniture Durability: How Often Do You Plan on Buying New Furniture?
Aside from situations where the furniture purchase meets a temporary need like, sprucing up the office for a potential acquisition or a very short-term event, most organizations aren't looking to buy furniture very frequently. This means finding and investing in furniture fit for your specific uses. Contact Pacific Office Interiors about your next project, and we'll make certain your furniture delivers on your durability requirements, and all your office furniture requirements.