Changing to meet evolving markets and trends is nothing new for businesses but the changes in design and furniture for hospitality spaces are accelerating faster than ever before. Patrons' changing expectations and demands are driving this rapid pace…leading to the creation of environments that people want to visit and share with their friends…an "Instagrammable" and "TikTok-able" destination that will attract comments, likes and OMGs.
Trends in Design and Furniture for Hospitality Spaces
Because competition among restaurants, hotels, and other hospitality venues is so intense, owners and managers strive to differentiate themselves and become "the place" people want to go, to see and to be seen. We see several trends developing with our hospitality clients that impact our design and furniture selection decisions.
Hotel Lobby Furniture — Commercial Grade and Beauty Combined
Hotels have choices when designing their lobby. They used to have a choice between beautiful furniture with fine finishes that won't last, or Commercial grade hotel lobby furniture that looks bulky and industrial. Today's hotel lobby furniture, in particular by Haworth and other furniture manufacturers that we partner with, include options that are both beautiful and durable, designed not only to be waiting areas, but also meeting spaces, third spaces, cafes and for other uses.
Flexible and Mixed-Use Spaces
The same flexibility for space use that we see in commercial and government applications is now a common request for restaurant, hotel and resort spaces. Rather than a lobby furnished with identical furniture groupings, our clients often want to update this monolithic approach to allow for creative and changeable uses, spaces and events.
Today, we design modern lobbies for our clients to serve many needs, including…
Common areas with comfortable lounge seating.
Private spaces for making and taking calls (using different furniture styles for differentiation.)
Technology bars for checking messages, getting work done, or recharging laptops, phones and tablets.
Ad hoc collaboration spaces for quick or lengthy meetings, created using easily adaptable furniture.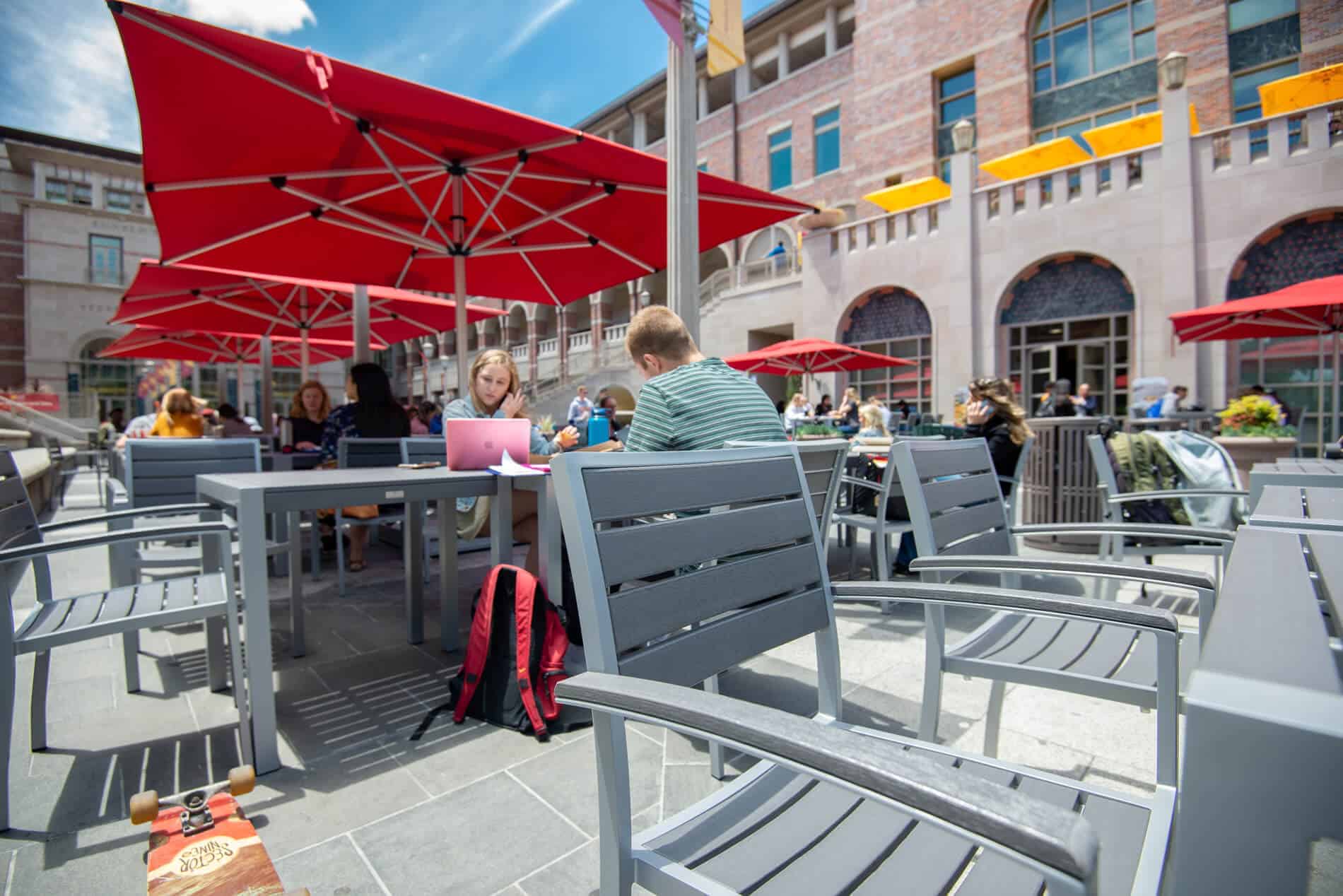 Pushing the Envelope with Colors and Finishes
Many hospitality providers are turning away from a neutral palette and opting for rich, vibrant colors and finishes. We help our clients capitalize on this trend with a new, exciting and ahead-of-the-curve design.
Design Makes the Space; Commercial Furniture Makes It Last
When creating the ideal feeling for a hospitality space, stunning design makes or breaks it. An eye-catching design aesthetic may be edgy and design-forward, but if it isn't brought to life with commercial-grade furniture designed for heavy use, it won't survive.
Choosing furniture intended for residential or light-duty use creates several issues for bar, restaurant, cafe, resort, hotel and other hospitality venue owners.
Non-commercial furniture fails rapidly in high-traffic hospitality spaces.
Replacing and repairing broken furniture increases costs.
Patrons are more likely to have a negative impression or experience with furniture that shows wear and tear.
As a result of these issues, hospitality space owners and managers are looking for stylish, commercial-grade furniture alternatives.
We only use commercial-grade furniture with multi-year life spans and warranties. Within our curated collection of quality manufacturers, we can find furniture that gives you the WOW factor you seek, from the very first time you open your doors until you update your design to set the next trend after years of service.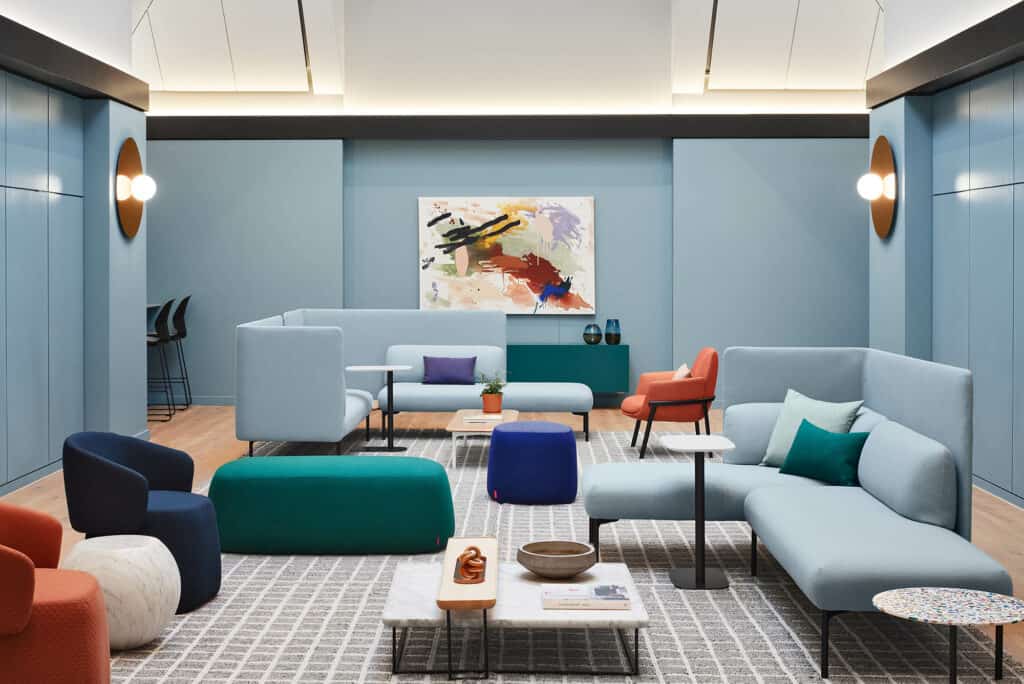 It's About More Than the Food; It's About the Experience
After such a long time when dining out was impossible, people are very discerning when deciding where to go for a meal, a drink or a get-together. Lists of must-have features often include:
Finding like-minded people.
A place where they feel comfortable and welcome.
A memorable and fascinating venue versus just "another place."
Color palettes that reflect a community's heritage or a group's logo contribute to a welcoming feeling and attract like-minded people. Creative integration of artwork, natural light and outdoor views results in a space that is interesting in and of itself. The space becomes a destination that attracts people to experience it and then stay longer for more food and drink.
Project Spotlight: Liberation Cafe, Award Winning Coffee House Design Features Community Gathering Space features community-inspired color palette, flexible furniture for multiple uses, natural light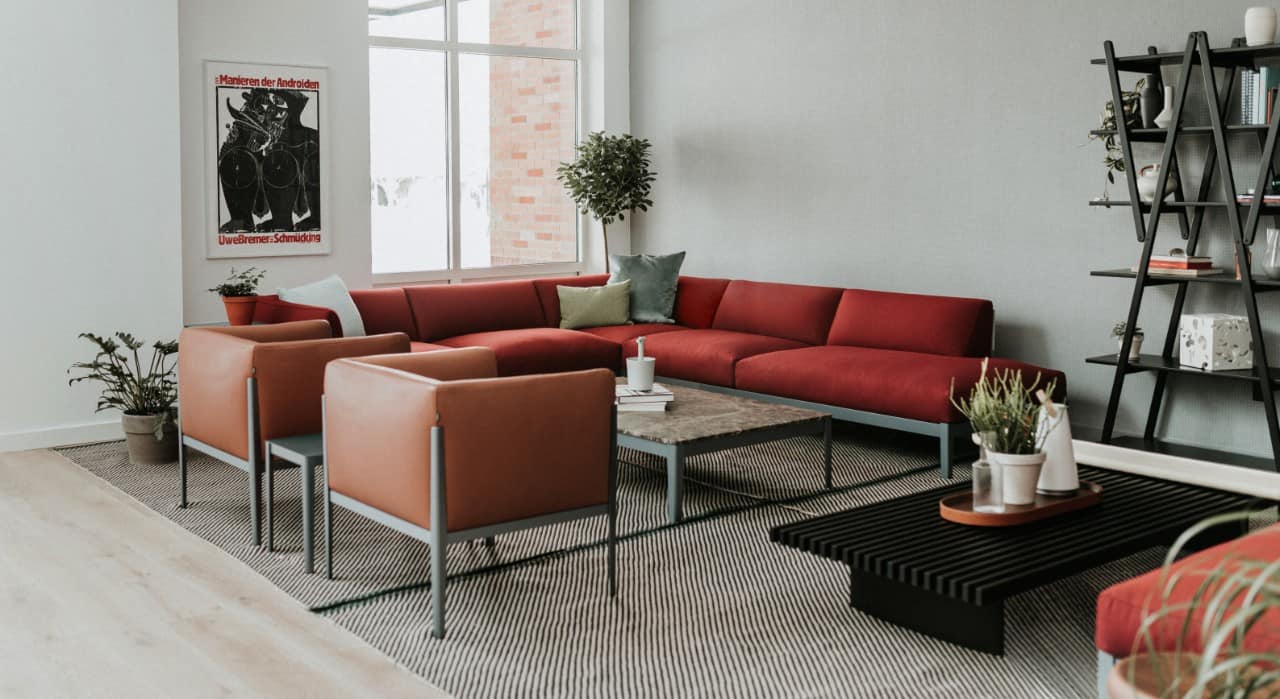 Unique Hospitality Design and Furniture Requirements
Hospitality venues are among the most heavily trafficked public spaces where a single table seating dozens of parties a day is typical. This heavy use requires aggressive sanitation procedures and the durability to hold up for years.
Additionally, the Americans with Disabilities Act (ADA) demands the accommodation of all patrons — including handicapped patrons — which directly impacts the selection, design and furniture for hospitality spaces. These ADA regulations and other factors make having furniture for every size and age vital for hospitality venues. We take pains to ensure your design and furniture accommodates anyone who walks through your doors, assuring them of a pleasant and memorable experience.
Talk to Us About Your Design and Furniture for Hospitality
Let Pacific Office Interiors bring our skilled and creative team to your design and furniture for hospitality spaces project. We'll deliver an Instagrammable solution that delights you and, most importantly, your patrons, encouraging them to become "regulars."
Contact Pacific Office Interiors today, email us at hello@poi.bz or call us at 818.735.0333. to learn more about how we can meet your needs.