The need for proper ergonomics doesn't stop at the office door; nor do your responsibilities to provide for them in your employees' home workspaces. No one expected the massive, COVID-fueled migration from work-at-office to work-from-home (WFH). Employees taking an occasional day to work remotely did not pose a serious issue with respect to ergonomics, let alone productivity or privacy. However, full time WFH employees have the same needs at home as they do in the office. This means they need well-designed ergonomic work from home furniture.
Putting WFH Furniture and Accessories Within Reach
But how does your organization tackle this new requirement? Quality, ergonomically correct furniture and accessories are not inexpensive. Fortunately, three of our go-to partners, Haworth, Humanscale and SitOnIt have stepped up to help corporations and employees by offering accessibly priced, ergonomically correct furniture.
Haworth
Work From Home Products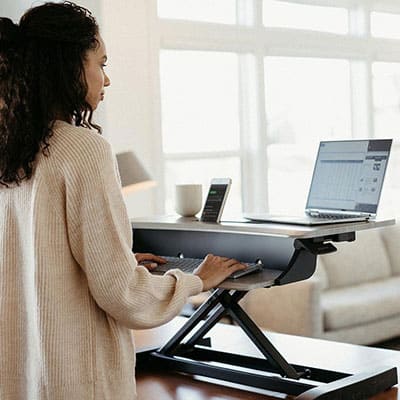 The gold standard of office space furniture, Haworth engineers and sells remarkable furniture and products of interior spaces, including WFH. Imagine adding a Fern Office Chair to your employees' home office!
Explore Haworth's program or contact us with questions.
Humanscale
Work From Home Products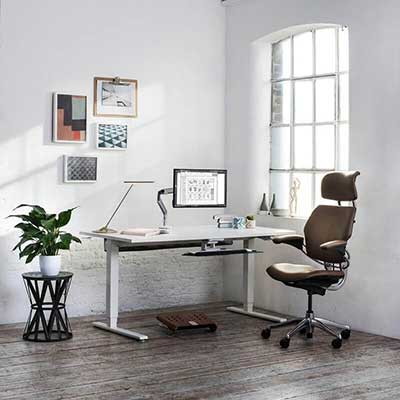 Another premier vendor, Humanscale subscribes to the philosophy that good design achieves more with less. Their products are known for their function, simplicity, longevity and sustainability.
Humanscale offers 30% off and Free Shipping when you use Promo Code: WFH30D-PacificOfficeInteriors
SitOnIt Seating
Work From Home Products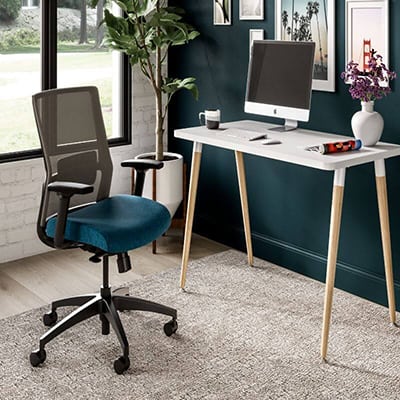 This California company has been bringing innovative designs and superior products for over 25 years. They also happen to be #1 in office seating.
Learn more about the SitOnIt WFH offer here.
Contact Us to Discuss Work From Home Furniture for Your Employees
Your WFH employees may be working in an ergonomic disaster because the majority of home workspaces are intended for occasional use. In the past, this wasn't necessarily an issue as WFH was the exception. Today, it is a different story as many employees and corporations are looking at remote work as a permanent business practice.
For maximum productivity, morale and health, providing ergonomically correct furniture for work-from-home employees is a necessity rather than a nicety. Also, quality and engineering are critical considerations as skimping in these areas can do more harm than good. Contact us if you would like to discuss work from home furniture for your remote staff. Call 818.735.0333 or email us at hello@poi.bz to learn more.