Haworth is arguably the most influential office and workspace furnishings company globally, delivering their comprehensive line of products through a network of Haworth Dealers, now over 600 worldwide. Among their premium dealers is Pacific Office Interiors, your Haworth Dealer in Los Angeles and surrounding areas.
Haworth Dealer Standards
Haworth sets the bar high for every company that wants to become and succeed as a Haworth Dealer. As the market's most influential office and workspace furnishings company, Haworth expects its dealers to provide the same level of quality and customer service as they do themselves. Today, the Dealer network consists of about 250 dealers in North America and over 600 worldwide.
Since Haworth views the end-user as a mutual customer, Haworth Dealers must comply with an extensive set of requirements and performance standards. For example, to be a Haworth Dealer, a company must:
Serve as the single point of contact with the purchasing customer before, during and after the sale.
Maintain a professionally trained staff of sales representatives, designers and installers.
Collaborate with other Haworth Dealers to provide a consistent experience for multi-location customers.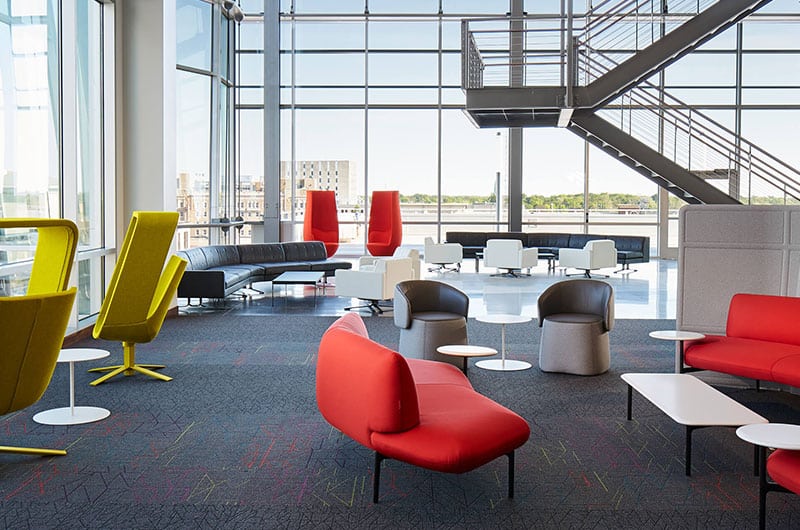 Employee training, attention to detail, a one-stop shop for all project requirements and a commitment to complete customer satisfaction are all part of being a Haworth Dealer. Not every company is capable of providing these levels of service, but Pacific Office Interiors is.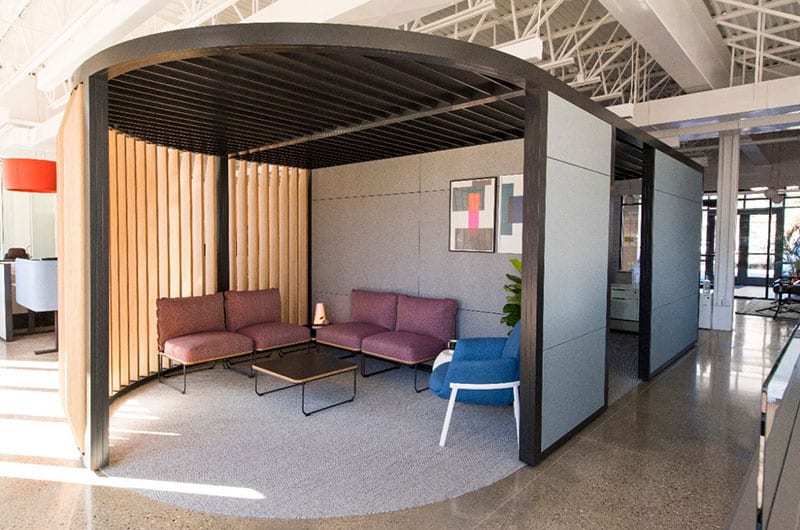 Haworth: Unique in the Office Furniture Business
Haworth is employee-owned, a rarity today. Without the pressure of meeting shareholder financial demands, the company focuses entirely on listening to and satisfying customer needs.
However, the focus isn't just on meeting needs; it is about transforming every workspace to drive beneficial change. Haworth has evolved from being simply a supplier of world-class office furnishings to a thought leader in the office design industry, helping shape how people meet, interact and get work done. They are a family-owned, global commercial business furniture manufacturer that prioritizes quality workspace furniture that adapts to meet office needs.
Today, Haworth is actively providing thought leadership in the following areas:
Future of work
Employee health and wellness
Work/life balance
Social spaces
Social distancing spaces
Organic workspaces
The future of the office
Work from anywhere
Third Places/Third Spaces
Haworth also partners with world-renowned design firms to spur internal innovation and skill development. Partner firms include Patricia Urquiola, Pablo Pardo, Cassina, Capellini and Franco Bianchi. Notably, the company is rapidly becoming a recognized design influence itself.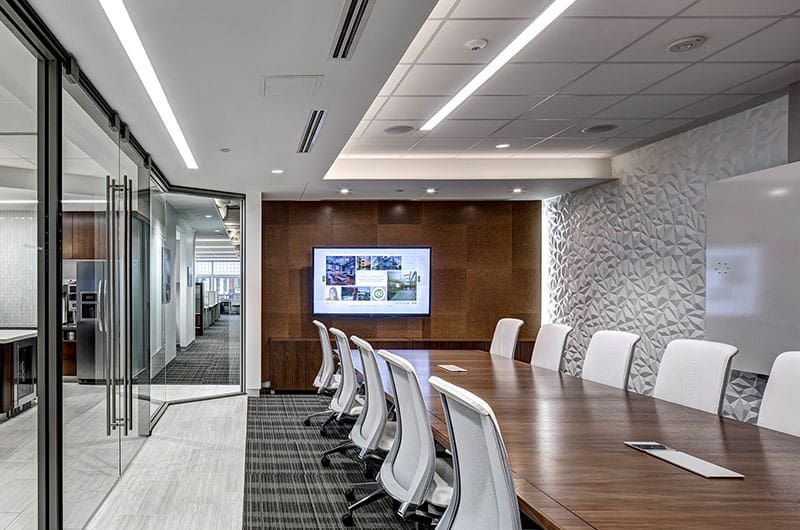 Let's Talk About Your Design and Furniture Project
Whether your project is Corporate, Government, Education, Hospitality, Healthcare or something else, contact us today to speak with one of our interior designers.
Your Unique Haworth Dealer in Los Angeles, Pacific Office Interiors
Pacific Office Interiors is one of about 25 Best-in-Class Haworth Dealers for 2021 in the USA, and the only Best-In-Class Haworth Dealer in Los Angeles and Southern California. We are proud to have been honored with the title six times in our history. This designation recognizes our unique capabilities and our continuing dedication to delivering complete customer satisfaction.
The Best-in-Class designation also recognizes our comprehensive menu of office design services. When you partner with Pacific Office Interiors for your workspace needs, you benefit from:
Leading commercial interior design services, from conceptual design to space planning and complete specification preparation.
A professional project management team that handles all the minute details of delivering your design on time and within budget.
We are not third-party resellers, but an integral part of Haworth's mission. We provide seamless procurement, warehousing and delivery, all managed by Pacific Office Interiors staff using our facilities and equipment.
Professionally trained and certified installers dedicated to a flawless installation.
Exceptional after-the-sale support including end-to-end help with any warranty and other issues which cannot be provided by unauthorized dealers.
Call Pacific Office Interiors, Your Haworth Dealer
If you are considering a Haworth solution for your workspace needs, you want the best Haworth Dealer in Los Angeles, Pacific Office Interiors. Recognized for excellence and commitment to every client's satisfaction, contact our office today to learn how we can exceed your project's requirements. If you prefer, call 818.735.0333.