The State of California and many local California government agencies require spending a set percentage of their budgets with Small Business Enterprises (SBE) and Local Small Business Enterprises (LSBE). If you work with one of these government agencies, you can access competitively solicited prices for office furniture and other products and services by working with a certified Small Business Enterprise Furniture Dealer in Los Angeles like Pacific Office Interiors.
Pacific Office Interiors' Small Business Enterprise Certifications
Pacific Office Interiors maintains the following certifications and approvals, enabling us to satisfy your SBE or LSBE purchase requirement and furniture needs.
Local Small Business Enterprise for the County of Los Angeles, certified for:
Local Small Business for the City of Los Angeles
GSA Approved
Omnia Partners Approved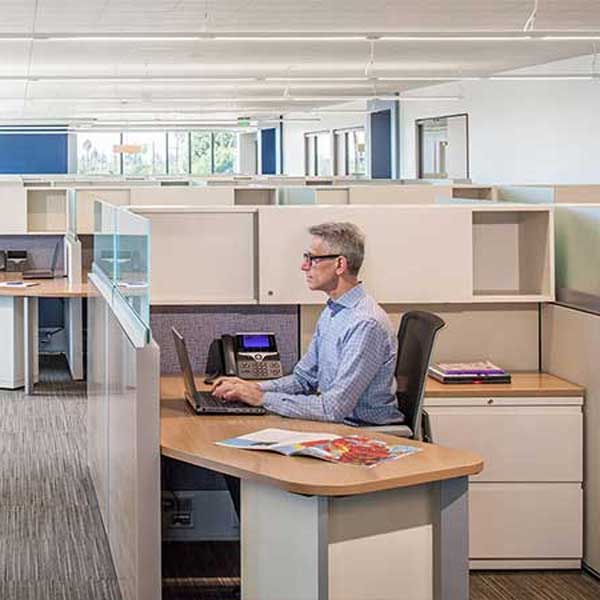 More to an SBE than a Certification
Your budget guidelines require working with SBEs or LSBEs, so the first requirement is verifying the company's certifications and approvals. But there is more to consider than a certification; you want a skilled and experienced provider of the products and services you need. And, when it comes to office interior design and furniture for your government agency, you want innovative yet timeless design, the highest quality products, flawless installation and superior after-the-sale service.
Pacific Office Interiors has spent decades meeting and exceeding these requirements for government offices, agencies, districts and campuses all over California.
Let's Talk About Your Design and Furniture Project
Whether your project is Corporate, Government, Education, Hospitality or Healthcare, contact us today to speak with one of our interior designers.
Access Competitively Solicited Prices for Office Furniture
Federal, State and local government agencies regularly solicit bids from furniture manufacturers for future product pricing. When approved, these competitively solicited prices enable agency facility managers to specify and buy the furniture they need directly from an authorized dealer of the products they need, all the while knowing that the price they are paying has been competitively solicited and is the best value available.
Pacific Office Interiors partners with many premium furniture manufacturers who take part in this solicitation process; companies like Haworth, SitOnIt, AIS and Global Furniture Group. As an authorized Omnia furniture dealer, we have access to special pricing for Government entities. Using our vendor partnerships and detailed understanding of managing these orders, we support purchasing and procurement specialists using contract pricing for the following needs and applications, including:
Our vendor partnerships and Small Business Enterprise certifications helps to speed and simplify not only your purchase, but also your design, installation and maintenance of your furniture, all at competitively solicited pricing.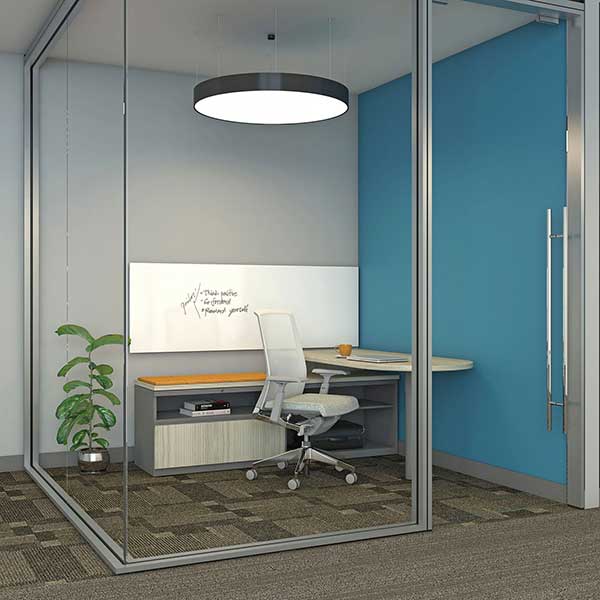 Buy Local at Pacific Office Interiors
The term "local" means different things to different people. For purchasing professionals in Southern California, local may mean Los Angeles, Ventura, Santa Barbara and Orange Counties. For a buyer at a college in a remote small town or rural setting, local might mean the entire State of California. We serve government entities all up and down California, so calling Pacific Office Interiors is a great first step regardless of how you define "local."
How do you benefit from buying from a Local Small Business Enterprise Furniture Dealer like Pacific Office Interiors? Keeping and investing money in the local economy promotes a healthy work, life and play environment, benefiting everyone.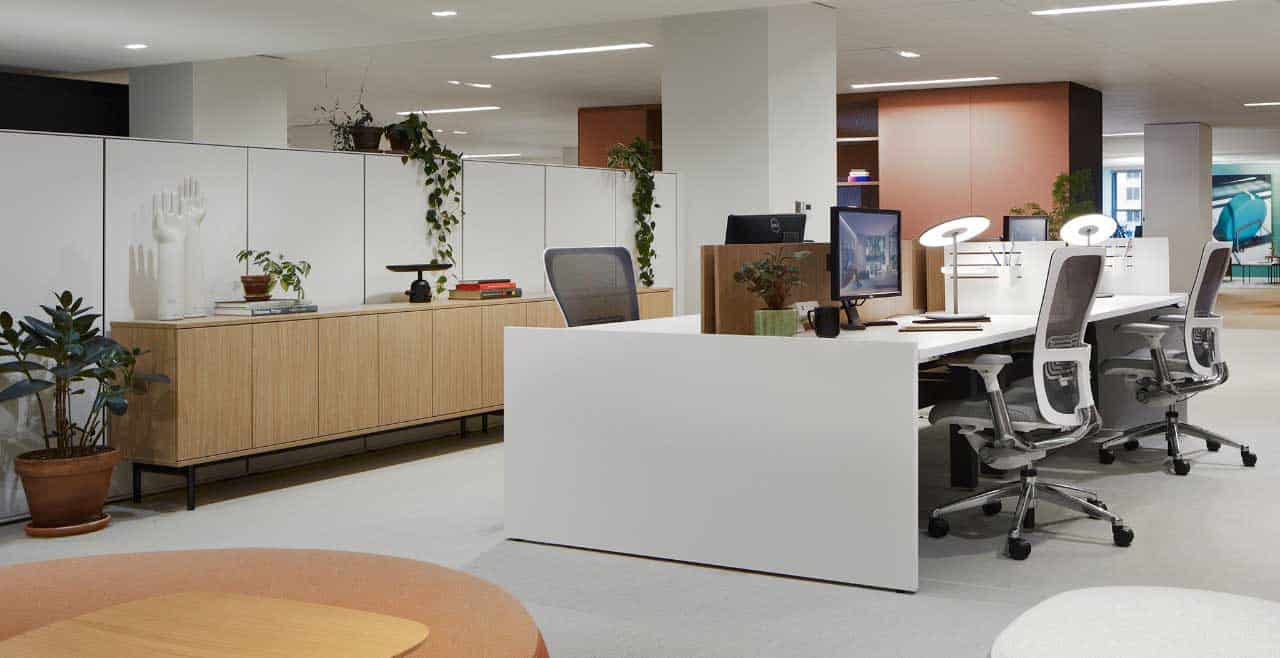 But most importantly, you experience significantly better customer service and responses to your needs, especially when you work with us. Why choose Pacific Office Interiors?
When you call Pacific Office Interiors, you reach our staff in Agoura Hills California, not a national or global call center halfway across the country or overseas.
Our experienced procurement team takes care of every detail of your order including tracking and interacting with the manufacturer on your behalf.
People with direct knowledge of your order answer your questions versus someone who has never heard of you.
Priority access to replacement and repair parts enables us to deliver the items you need in days rather than weeks or months
Our local factory-trained installers and service staff are not independent contractors, but actual Pacific Office Interiors employees.
Let's Talk About Your Design and Furniture Project
Whether your project is Corporate, Government, Education, Hospitality, Healthcare or something else, contact us today to speak with one of our interior designers.
The Difference Between an Online SBE and Pacific Office Interiors
Online sellers are attractive, often offering what looks like unbeatable deals at first glance. When you investigate further and start asking questions, you'll discover significant differences that make buying from Pacific Office Interiors a much better choice. We're a local, full-service commercial and institutional SBE furniture dealer and designer. We're here before your purchase to create a beautiful design that works; we're here during installation to make sure everything goes exactly as planned; and we're here after the sale whenever you need support. The furniture we offer is designed to last decades, as is our service.
Online SBEs may initially seem more affordable because they make you do much of the work and shoulder most of the responsibility when things go wrong. That is the fundamental difference between an online SBE and Pacific Office Interiors, and why it makes more sense to work with us.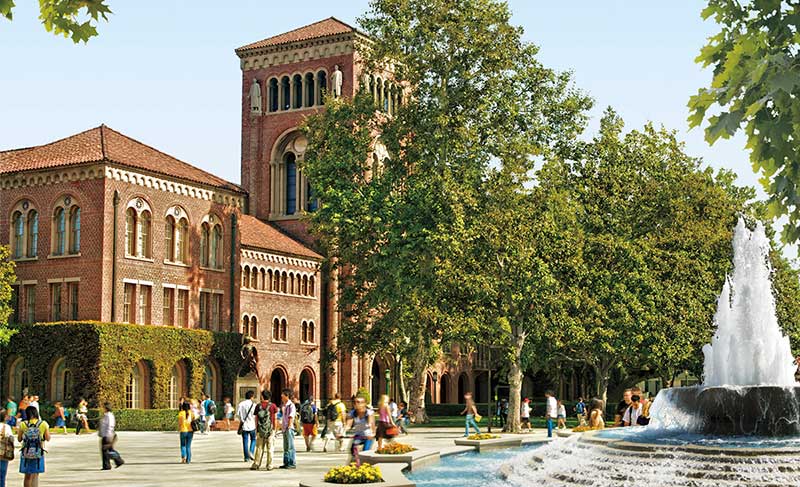 Small Business Enterprise Furniture Dealer
When your project calls for a Small Business Enterprise Furniture Dealer or you want to buy furniture using competitively solicited prices, let's talk. Our professional design, procurement and installation staff make working with us faster, simpler and more reliable. Let's talk. Contact Pacific Office Interiors, email us at hello@poi.bz or call us at 818.735.0333 today.
Doing our best work, so your team can do theirs