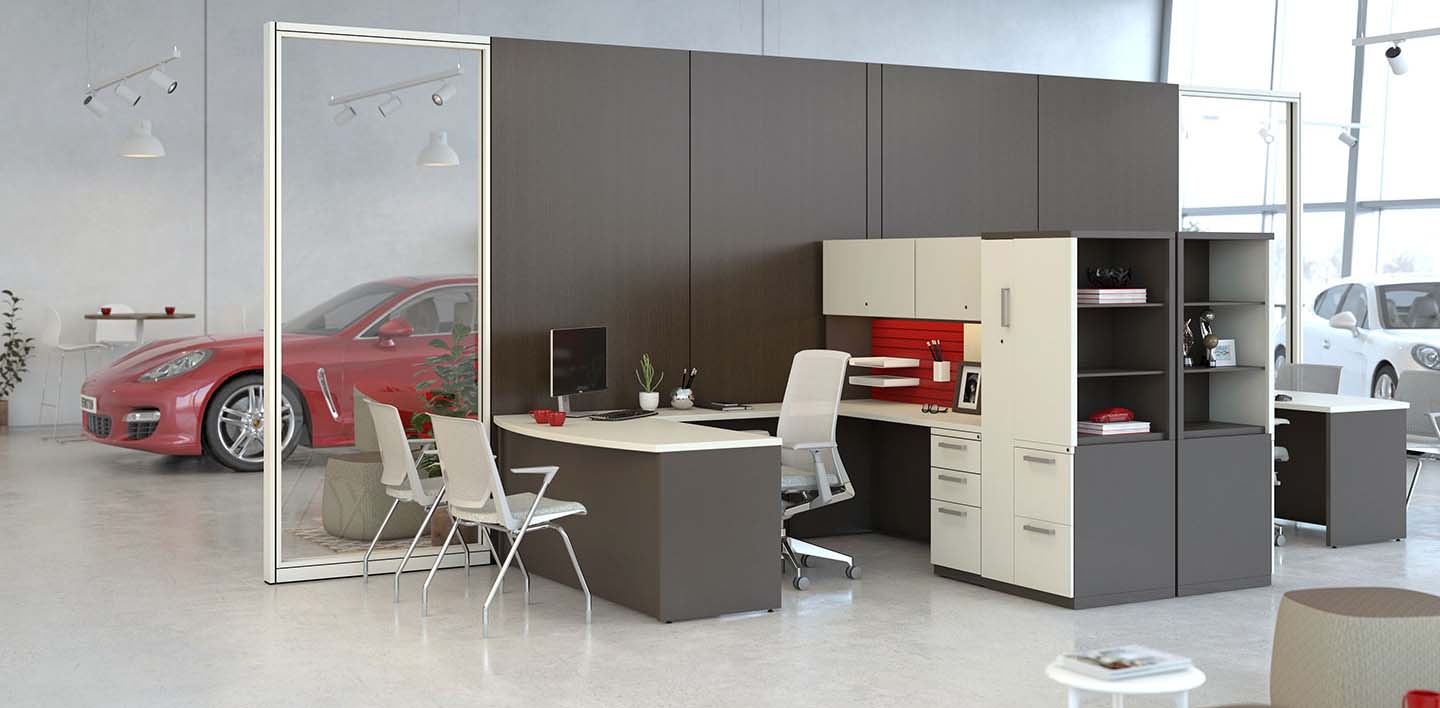 Six Strategic Office Furniture Abilities
You can sit on a chair, eat or collaborate at a table, and work at a desk. Pair that with some amazing design and you've got a furnished office. Beyond mere function and design are all of the special abilities of your office furniture that will make it last a long time, easy to maintain, easy to repurpose, and easy on the environment both during manufacturing and at the end of its life. When redesigning your office, buying new office furniture, or simply remodeling, everything you add to your office should have these Six Strategic Office Furniture Abilities.
Accessibility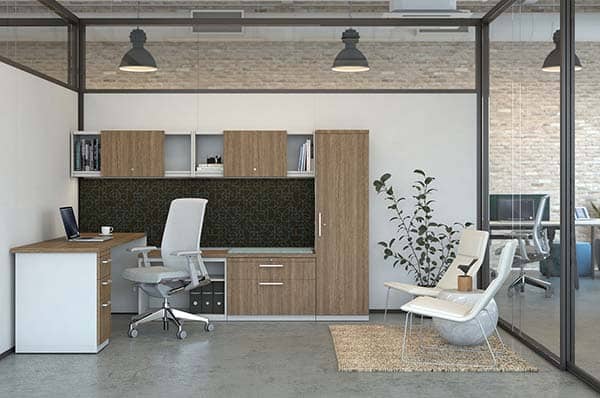 Accessibility is the only office furniture ability mandated by law, specifically Title III of the Americans with Disabilities Act (ADA). According to the law, "All public accommodations must be accessible to individuals with disabilities." Another way of putting the goal of the ADA is, "Individuals with disabilities must have the same opportunities as able-bodied people to participate in the mainstream of American life."
Not all furniture provides accessibility, but our strategic partners manufacture furniture designed and built for disabled users. Pacific Office Interiors ensures your space layout and furnishings satisfy the ADA accessibility requirements by collaborating with you and your team.
Durability
We see fitness for use as the primary determinant of office durability. For example, using an indoor table outside violates the fitness for use concept. That table isn't engineered and manufactured to weather the elements, at least not for long. Fitness for purpose encompasses all the characteristics of a piece of furniture, including upholstery, type of construction and finishes.
We use the furniture's Business and Institutional Furniture Manufacturers Association (BIFMA) rating to determine its durability. For example, we look for chairs with the ANSI/BIFMA X6.1 Educational Seating rating in school projects. When we see furniture with this rating, we know it will perform well in schools.
Reliability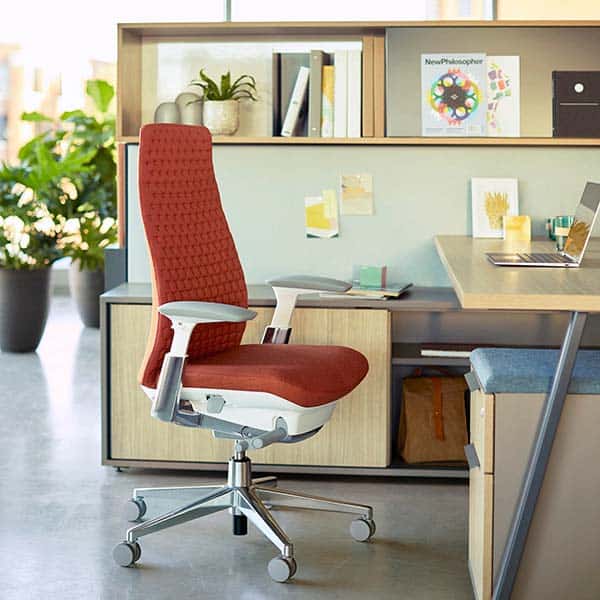 Several factors impact reliability, including the amount of use, frequency of rearrangement and using furniture fit for the space's purpose. The premium manufacturers we offer engineer their furniture for specific uses, ensuring a high level of reliability. Our designers know from experience which furniture works best in each situation.
A good way to judge a piece of furniture's reliability is by reading the manufacturer's warranty. Since handling warranty claims takes time, costs money and damages the company's reputation. Major manufacturers like Haworth build their furniture to last, eliminating most warranty claims, and enabling them to offer lifetime warranties.
Maintainability
Office furniture maintainability is directly related to the quality standards the manufacturer sets for its products. For example, premium manufacturers like Haworth build higher quality furniture that is less likely to break even after years and decades of use. Also, their furniture designs support individual part replacement, especially for high-wear items like casters and arm caps. Under a Haworth warranty or comparable manufacturer's, if an arm cap fails, Haworth will pay for the replacement and for our team to install it.
Mid-level manufacturers will send you the new arm cap, expecting your staff to replace the damaged one. Low-level manufacturers are unlikely to send replacement parts because they don't expect their products to last very long and therefore don't design their furniture with the interchangable parts in mind.
Sustainability
We see the sustainability of office furniture as part of our environmental responsibility. Sustainability requires action at all manufacturing stages, including sourcing materials locally wherever possible, using sustainable materials, and implementing sustainable manufacturing processes. Read more about Office Furniture Sustainability.
Responsibility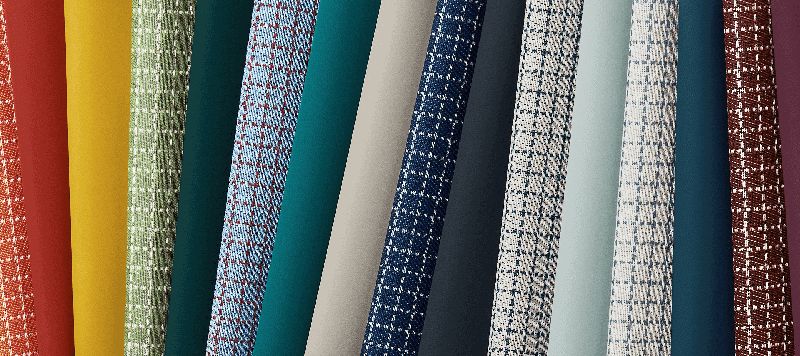 Pacific Office Interiors recognizes that our responsibility to our clients and the environment are inseparable. We also recognize a fiscal responsibility to our clients. We act as stewards of our clients' budgets, recommending the solutions that best meet their needs, even if it means recommending that they not purchasing all new furniture. Often, our clients have many pieces of furniture that will work well in their new space or with their new design. Repurposing, refinishing and reupholstering could give older furniture new life in your new space, all while making the project easier on your budget.. Client satisfaction trumps all other considerations.
Enhance Your Office Furniture Ability
Pacific Office Interiors is skilled in designing and delivering the office furniture ability your space needs. Let's talk about how we can help. Contact Pacific Office Interiors today, email us at hello@poi.bz or call us at 818.735.0333 to learn more about how we can meet your office furniture ability needs.