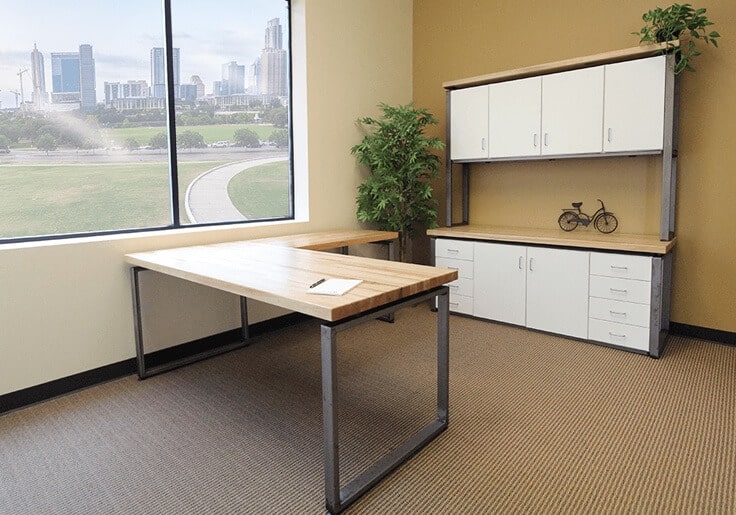 Formaspace Introduces the Revolution Industrial Office Furniture
See the Revolution Industrial Office Furniture
Formaspace Introduces the Revolution Industrial Office Furniture and it all started with one of the largest dealers on the west coast and architects across the country looking for more than just a height adjustable work surface, but a unique desk that was independently modular and height adjustable at the same time. Formaspace refined the product offerings for the past three years to finally reveal the ideal industrial-style sit-to-stand desk. All this lead to Revolution, their premiere line of office furniture.
First Impressions are becoming more important these days. Offices not only have to have a standard of benefits and values, but they have to have style and energy. These Revolution Desking solutions help organizations attract and retain top talent by providing a functional and stylish work environment.
Furthermore, Formaspace offers several different types of conference table options to best utilize your conference space. They can modify a design from the standard product line or create a whole new conference table using your unique ideas.
As millennials are changing the work environments that we operate in, Formaspace offers Lounge & Cafe options of the Revolution Furniture. They can deign custom lounge pieces to utilize your office space efficiently and effectively. From the office cafe, Formaspace can produce a cohesive and unified look throughout the work space.
In Conclusion, Formaspace offers much more through their Revolution line of office furniture, to check out more of their offerings please click here. To check out more of what Pacific Office Interiors can offer you, please click here.