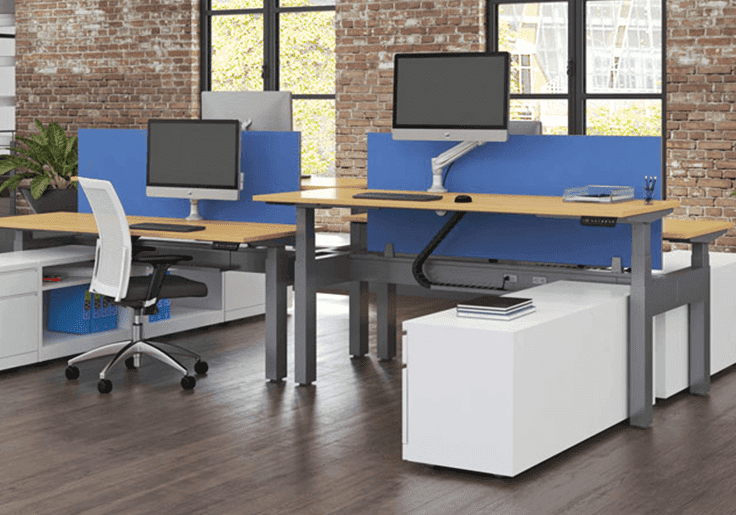 AMQ ACTIV Height Adjustable Benching
Health in the workplace has been gaining more and more attention over the years, increasing the popularity of height-adjustable desks. While height-adjustable desks have been in the spotlight, singular desks are not a practical solution for offices with bench seating. AMQ's new ACTIV benching meets the growing demand for height adjustability in the workplace.
Features
Height adjustments with a digital display control box with 4 memory presets
Telescopic legs powered by quiet, dual motor technology
Acoustical/tackable privacy screens
Available in three widths to fit a variety of footprint needs
Available in several finishes
10-18 gauge steel that doesn't allow for movement
The height adjustable ACTIV benching integrates sit-to-stand ergonomics into any open plan environment. It's a perfect solution offering the structural integrity of benching with the personal flexibility of a sit-to-stand.
Sit-to-stand solutions have come to be loved for countering the harmful health effects associated with a sedentary lifestyle. It's one of the best solutions an employer can integrate into the office to keep employees healthy and ultimately more productive.
To learn more, please contact us via our Contact Form!