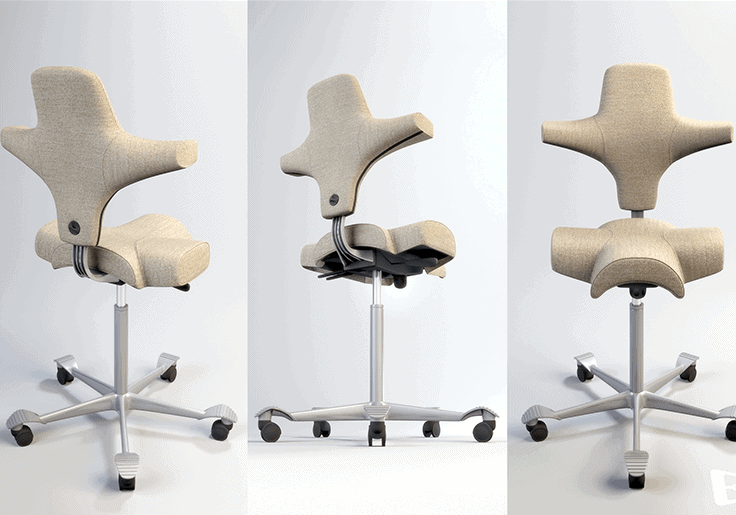 HAG Capisco Saddle Chair Meets Your Body's Needs
Peter Opsvik designed the HAG Capisco Saddle Chair with the image of a horseback rider in mind. This enabled him to mold the chair in a way that supports a dynamic seating position.
Its ergonomic design follows the body's natural movements, promoting blood circulation for a healthy body and a clear mind. What better way to increase productivity and worker satisfaction?
The saddle seat can be adjusted between low and high working positions, to accommodate height adjustable workstations. It can even be used while standing, allowing you to be more dynamic in your movements while remaining balanced. The seat height, depth and back height may all be adjusted to fit your needs. You'll feel inspired to experiment with new seating positions.
Although you might not realize it initially, HAG Capisco's seat is friendly to the environment. It is made from recycled car bumpers and waste household plastic packaging, and its plastic components are labelled to enable sorting for recycling. HAG is registered as an environmentally conscious enterprise within the EU Eco-Management and Audit Scheme.
It's available in 3 styles: With a headrest, or without a backrest. Choose the fabric and color option that will compliment your office space, including red, black, green, yellow and blue. Not many office chairs can look this good and also adapt to the body's natural movements quite like the HAG Capisco Saddle Chair.
For more information, contact us at Pacific Office Interiors via our Contact Form.