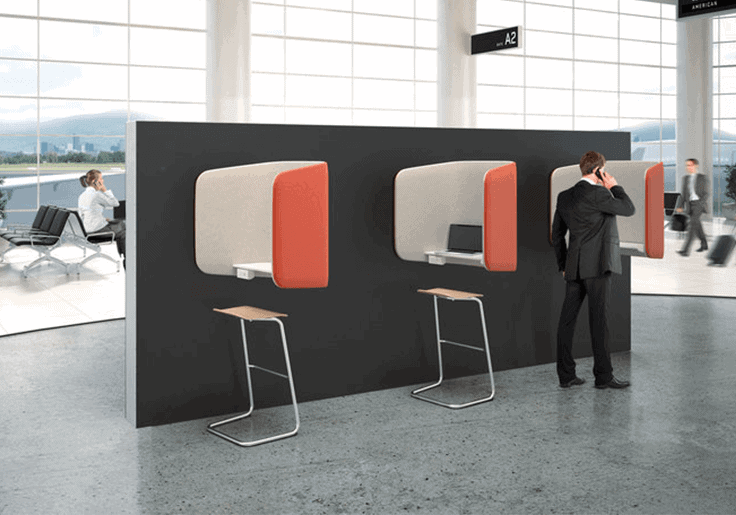 ibooth Provides You Privacy in a Public Space
In today's world, it is rare that we find privacy in public places. This makes it difficult to talk on the phone or browse the computer peace. iBooth  from Peter Pepper Products is an innovative enclosure designed for today's mobile world of interactive devices, where connection is everywhere but privacy is limited.
The iBooth helps to eliminate distracting noises and provides a sense of privacy while maintaining visibility of the surrounding space. It can be easily placed in any given space. This includes collaborative and common areas, connecting corridors, lobbies, and public or private space for anyone's convenience.
iBooth is offered in both a wall-mounted model and a freestanding model. The wall-mounted model is free of legs, with the option of left, right or front orientation. The freestanding model is available in a powder coated steel base. An optional built-in power module that has two additional USB outlets for charging 5V devices is also available. iBooth finally provides us a designated private space to plug in and hook up with a convenient work surface.
The iBooth covers have a continuous zipper on the bottom edge for easy removal and replacement whenever necessary. Also select a mono or duo-color upholstery for personalization.
---
Contact us via our Pacific Office Interiors Contact Form to learn more.