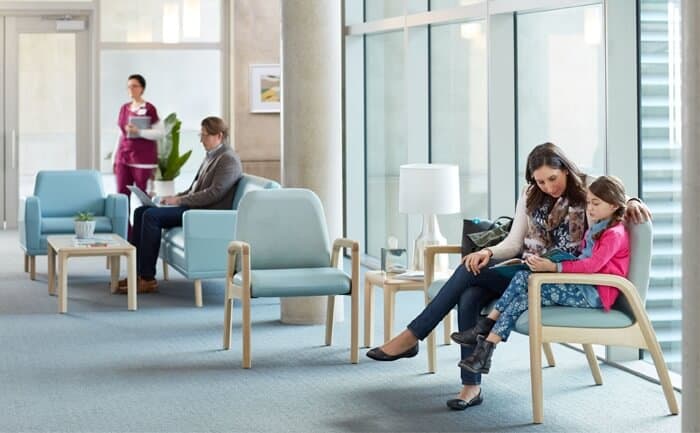 Haworth Healthcare Environments Atwell
Haworth Healthcare Environments Atwell Line
Balancing your facility's performance with patient-centered care is an everyday challenge.  Creating inviting spaces, where people can heal, boosting efficiency and fulfilling the rigorous requirements of healthcare environments remain critical.  Informed by industry and user research, Haworth Healthcare Environments Atwell collection offers guest chairs, lounge seating, and occasional tables for public spaces in healing and wellness environments.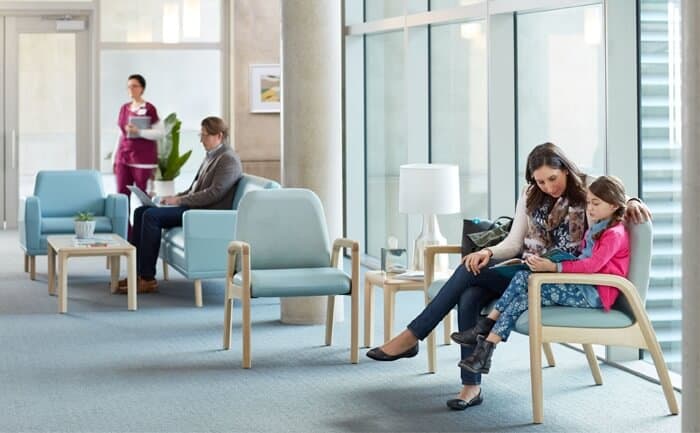 Create soothing spaces that put people at ease. Atwell seating and table contribute to a calming environment.  Atwell reduces anxiety through organic wood-framed shapes, supports the human body for comfort, and offers an array of warm materials.Multipurpose, flexible furniture solutions increase functionality and efficiency for patients, visitors, and caregivers. Easy to clean and maintain, Atwell furniture helps you create a healthy environment where people can thrive.The Atwell collection spans from guest chairs and lounge seating to tables for public spaces in healing and wellness environments.  We therefore recommend this solution for hospitality, education, corporate and similar clients / spaces.
To see other products Pacific Office Interiors offers click here or to check out our latest projects click here.