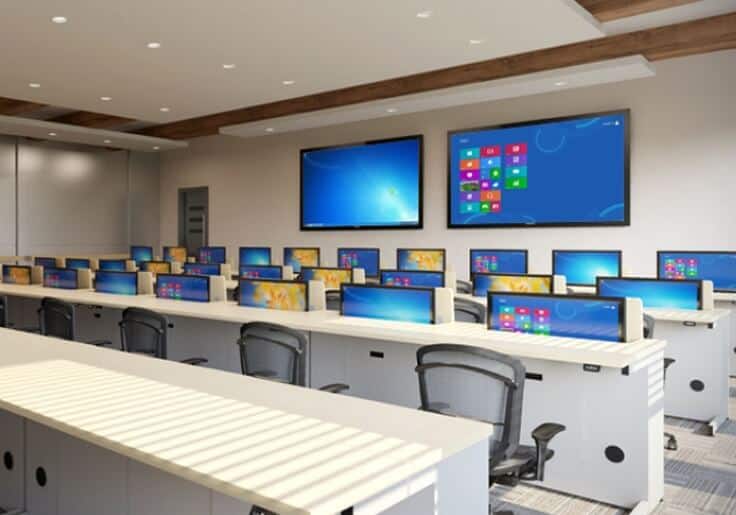 ISE Line-of-Sight Desk
Take a look at the Line-of-Sight Multi-function Desk
ISE's Line-of-Sight multi-function desk is a unique solution for today's classrooms and training rooms. As technology becomes necessary and prevalent in educational environments, schools are faced with the challenge of utilizing new equipment effectively. Valuable space is left empty whenever IT equipment is not needed and technology is dangerously exposed to accident or damage.
The desk stores the CPU, monitors and peripherals safely and securely in a lockable steel chassis. Users can simply lift up the flat screen monitors to transform a lecture room into a computer classroom, saving valuable space.
The Line-of-Sight Multi-function desks come in a verity of sizes and configurations that provide a solution for every classroom. The Line-of-Sight motorized desks automatically raises the monitor and peripherals at the push of the button, instantly transforming from a regular desk into a computer workstation. The Line-of-Sight Manual desks provide great value and increase the quality of education by improving sight lines and removing distractions.
Visit our products page for constant updates on our offerings and learn more about the various Line-of-Sight products here.