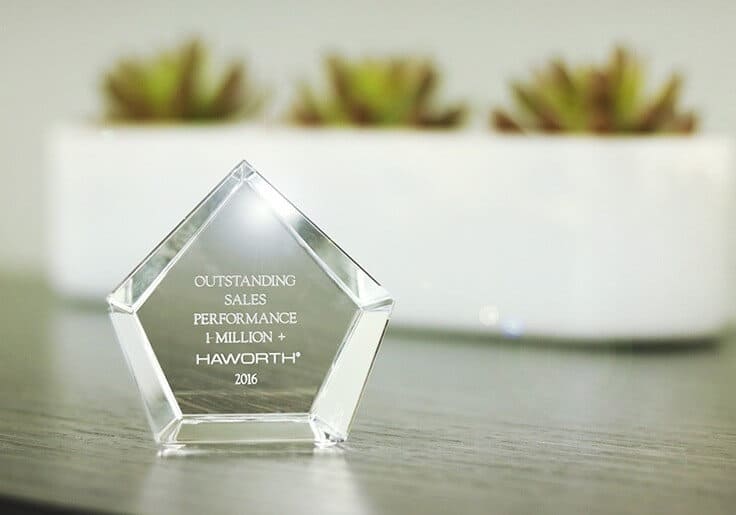 Haworth Sales Awards Presented to POI Team
In February, Haworth announced 2016 global sales of USD $1.94 billion, a 6.4% increase from 2015. As Haworth continues to create effective solutions for people at work, Pacific Office Interiors continues to fill spaces with their beautiful furniture. On Thursday, Haworth hosted a special evening for the POI sales team, honoring 3 of our best Haworth sales performing team members for 2016.
Held at Cornell Winery & Tasting Room in Cornell, California, Pacific Office Interiors enjoyed an evening with fine wine, tasty hors d'oeuvres and good company. Beautiful crystal Haworth awards were presented to Erica Castillo, Jenna Struckhoff, and Alyssa Belluzzi for their "Outstanding Sales Performance." The rest of the team was there to recognize and celebrate their hard work and commitment to POI and building transformations with our partnering manufacturer, Haworth.