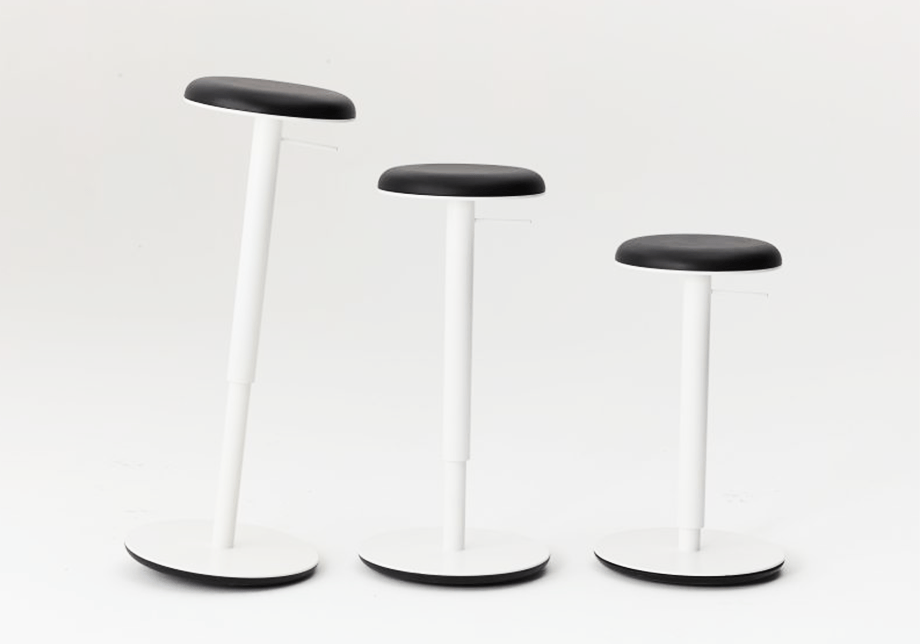 Haworth's Tilt Stool Adds Mobility to the Workplace
Haworth's Tilt Stool adds a modern touch and sense of motion to your everyday office. The stools are height-adjustable, providing mobility and motion for a range of seated postures. Stay alert and engaged in your work as the Tilt stool keeps you active throughout the day. It moves with you, so you can lean forward, backward, or to either side. Keeping your balance will help you staying active in an otherwise stagnant workplace. Studies have shown that numerous unhealthy effects on the body come from sitting long hours each day in a typical work environment, and Tilt provides a convenient solution.
The simple design of the stool prevents it from dominating a workspace, while still complementing its surroundings. The seat comes in black with a palette of four base trim colors — black, grey, white and orange.
The designer, Nicolai Czumaj-Bront, believes that design should be about passion and love for life, to find new ways to create beauty, to tell stories, to care, to inspire, to challenge ideas, and to solve problems.
Tilt will keep you balancing not only your body, but your work too.
Learn more:
If you're interested in learning more about the Haworth Tilt Stool, please contact us via our Contact Form.