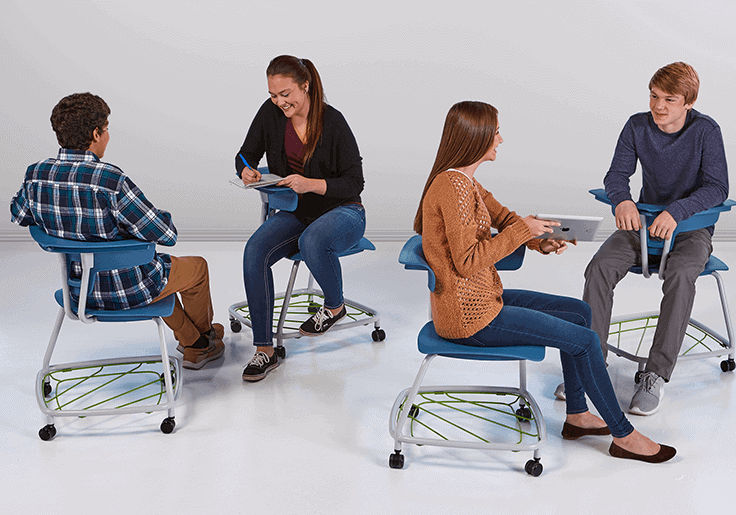 Engaging Students with the Ruckus Task Chair
Ruckus Task Chair
Sitting in a classroom for hours upon hours is not exactly everyone's idea of fun. We've all been there: Slouching in our seats as the seconds tick by, entirely disengaged from class discussion. What if, however, we could change the nature of a learning environment with a simple solution like innovative seating? See the video below for an overview of the Ruckus task chair, possibly the best solution for promoting student engagement.
The Ruckus Task chair's innovative seating promotes student movement and allows users to choose how they'd like to engage with their environment. The design on the Ruckus chair allows students to easily shift from focused to collaborative work without disrupting or rearranging furniture.
Ruckus task chair has a multitude of features.  The chairs can be stacked on one another for easier storing purposes, and has an optional book rack – ideal for classroom settings. The chair back is perch-able, serving conveniently as a stool when needed. Its integrated arms can even function as a work surface, as the seating is non-directional.