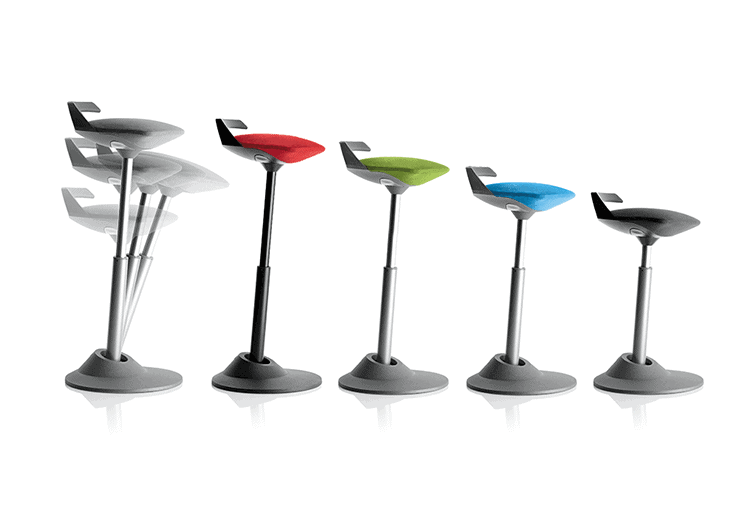 VIA Seating Muvman Perching Stool
VIA Muvman
If you find yourself uncomfortable from sitting at work, but don't like to stand for long periods, The VIA Seating Muvman stool provides a unique perching solution. This ergonomic sit stand stool is height adjustable, ready to adapt to the needs of each new user. These kind of perching stools are becoming very popular in the workplace, as they allow users to stay active and healthy in a fun, convenient way.
The Pacific Office Interiors team recently tried this product out, and we were extremely thrilled with its comfort and flexibility. Taking turns on the Muvman, we were all pleased with the stool's range of motion without it tipping over. The stable foot base is finished with a non-slip rubber rim, so no need to worry about falling on the floor while you're using it. The stool ranges from 20-30 inches in height, and it's even available in a taller version.  VIA Seating Muvman comes in a either a standard black or grey cover, but you can also choose from a variety of fun colors like red, blue, and green to add a touch of color to the office.
Contact us about how you can improve your office space with Muvam perching stools!