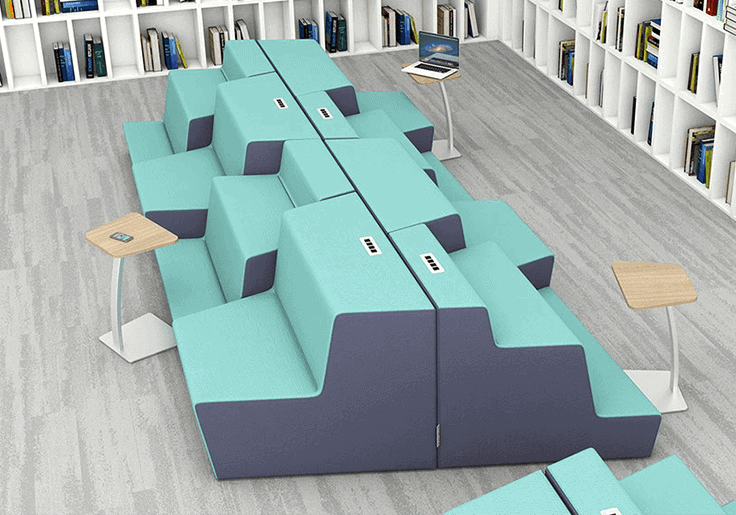 Nevins' Climb
In the traditional work setting, it can be hard to find settings that inspire collaboration. Nevins' Climb multi-level seating breaks the mold of a typical lounge area by allowing furniture pieces to be pieced together in different configurations. Climb is composed of six simple form units that can be arranged to accommodate the needs of your space.
To name a few, these pieces can be positioned in a curved, triangular, spine-like, and L-shaped arrangement. The versatility of the Climb collection encourages users to interact in a creative environment in different work postures.
Designers created each piece to perfectly compliment the environment primarily with textiles and tasteful saddle stitching. The collection comes in a variety of beautiful colors, and also supports your technology demands with integrated power units. The Climb is all you need and more to stay inspired and productive.
In interested in learning more, contact us at Pacific Office Interiors via our Contact Form.