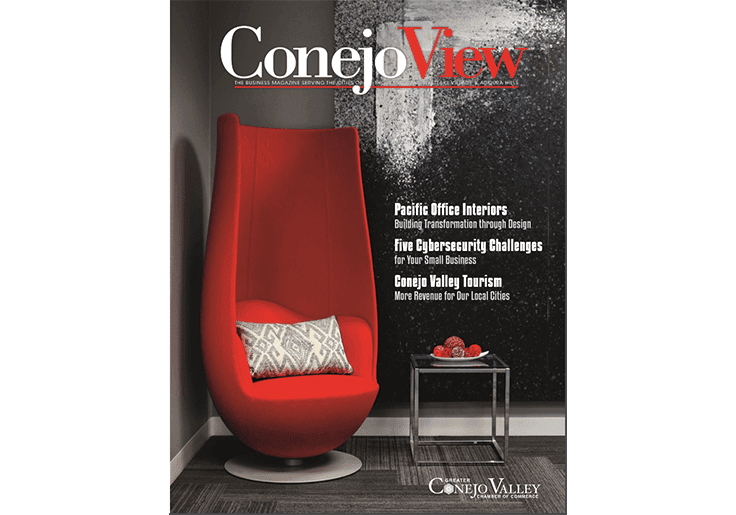 Pacific Office Interiors featured on the cover of ConejoView Magazine
ConejoView Magazine
Pacific Office Interiors had the honor of being featured on the cover of The Greater Conejo Valley Chamber of Commerce's ConejoView Spring 2017 magazine. The Greater Conejo Valley Chamber of Commerce is one of the largest chambers in the state of California with approximately 1000 business members, serving the cities of Thousand Oaks, Westlake Village and Agoura Hills. The quarterly magazine features articles on relevant issues related to businesses in Conejo Valley.
The cover of the Spring 2017 issue features one of POI's signature showroom pieces, Haworth's Wanders' Tulip chair. The Tulip chair is one of POI's many eye-catching furniture pieces. The featured cover story reveals how POI transforms work spaces through powerful design. Read the article here to learn more about how you can turn your traditional office space into a beautiful workspace that stimulates productivity and supports employee well-being.
Today, sustainability has shifted focus to embracing the individual and their human experience of thriving within their space. Pacific Office Interiors combines commercial office interior design services with industry-leading processes to serve as a catalyst for change, helping each customer build transformations, internally and externally.
Talk to us about designing or remodeling your own work environment!