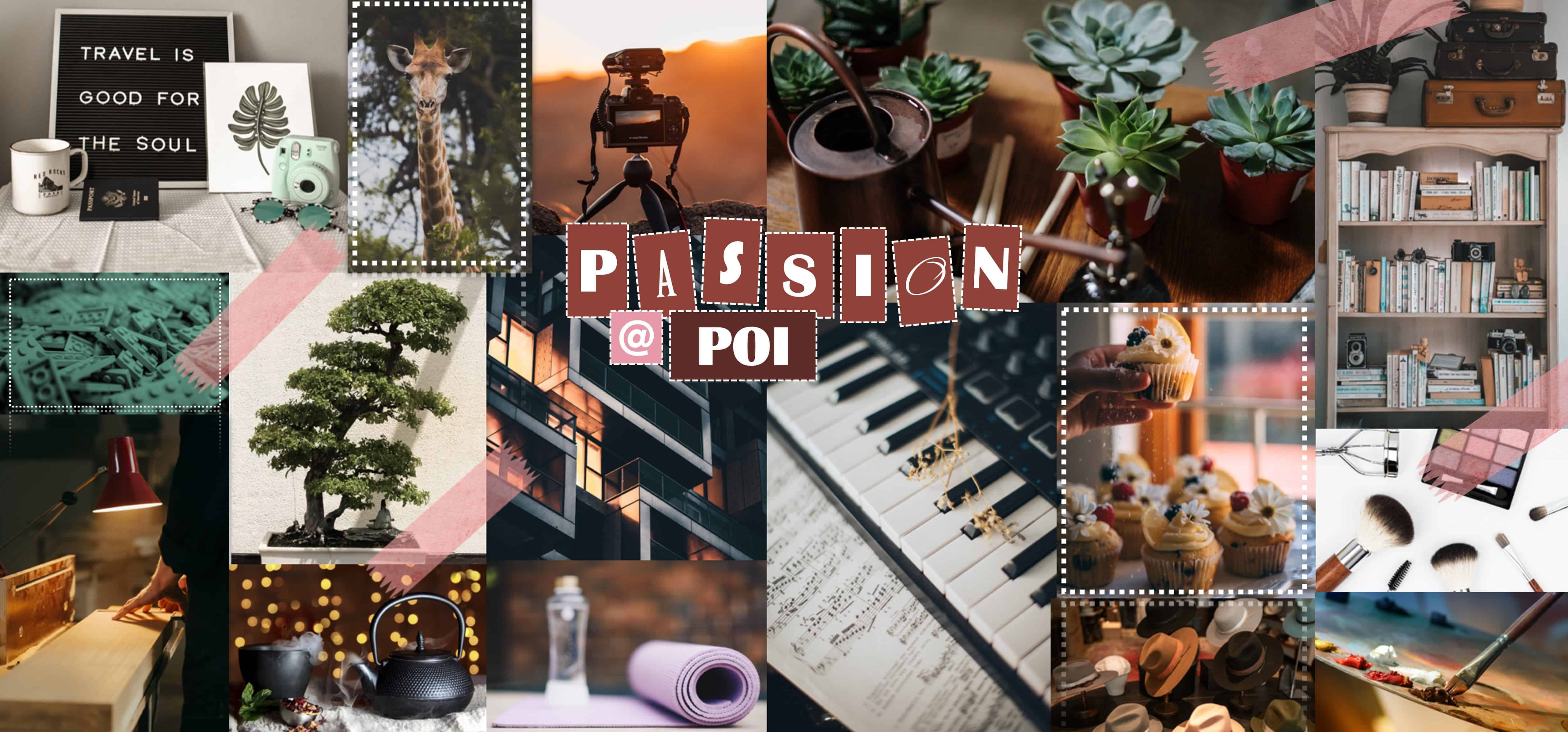 Passion @ POI
By Unatti Sharma, Studio Specialist.
All Work, No Play?
We have all heard the cliché proverb: "It's important to love what you do, and to do more of what you love". Our careers give us purpose and direction, but what about the things we do when we're back home, off the clock? What makes us smile? What do we spend hours doing? What do we look forward to on the weekends? Oftentimes people find it difficult to balance their work and hobbies. I believe it's of paramount importance to nurture each individual's passion in and outside of the workplace. One of my passions is design, and I am lucky enough to make it my career, but there's a lot beyond design that I love and continue to pursue.
If you hadn't guessed it already, our theme for this month's post is Passion. When contemplating this topic, there were two questions that came to mind. To gauge responses for these questions, I looked no further than our very own team.
POI is home to a team of individuals possessing varied interests and talents working towards common goals. Where at the office we come together to create extraordinary spaces, there is so much more to us outside of the office.
Part 1: Love what you do
Without further ado, the first question is…
What do you love about what you do, and what are some of the drivers that push you to do your best work?
The responses I received from every member of our team highlighted that passion is indeed a core POI value. We all had similar answers to the question of what do we love about our work, as well as the driving forces that push us to put our best foot forward. Noted below are some of the key answers:
Appreciation for our team collaboration efforts was a shining star across all responses from every team member. While we are all accountable for our own tasks, we can always count on one another for support across various phases of our 360 Process (from planning, to design, to installation, etc.).
Another repeated answer— especially from our design team— was we love providing creative solutions. Our design team is passionate about furniture and interiors and we love unpuzzling the requests from our clients to provide them with the optimal solution that appropriately reflects their identity. One of our Studio designers Toree Schulte mentioned "I love reflecting a company's brand and culture into the design of their space". There is no objective solution in design, and we love tackling the challenges and opportunities that arise with our projects.
Our team believes that the work we do impacts our clients' environments and wellbeing. We love doing our best work because we believe design has the power to positively impact our clients and their employees, and hopefully in the process, bring a smile to their faces! Diego Bravo, an account lead at POI notes "What drives me to do better at work is seeing how happy a customer is after a successful install, as well as our internal team and everyone who was involved in making the project a success"
The significance of this exercise is to illustrate that nurturing a healthy workplace environment and reinforcing values/positive workplace culture can boost the level of productivity and provide meaning and purpose to all our projects. High morale and the zest for success go hand in hand. After all, it is essential that a business runs as a well-oiled machine, especially now when a majority of workforces are remote.
Documented below are some of the responses from our team: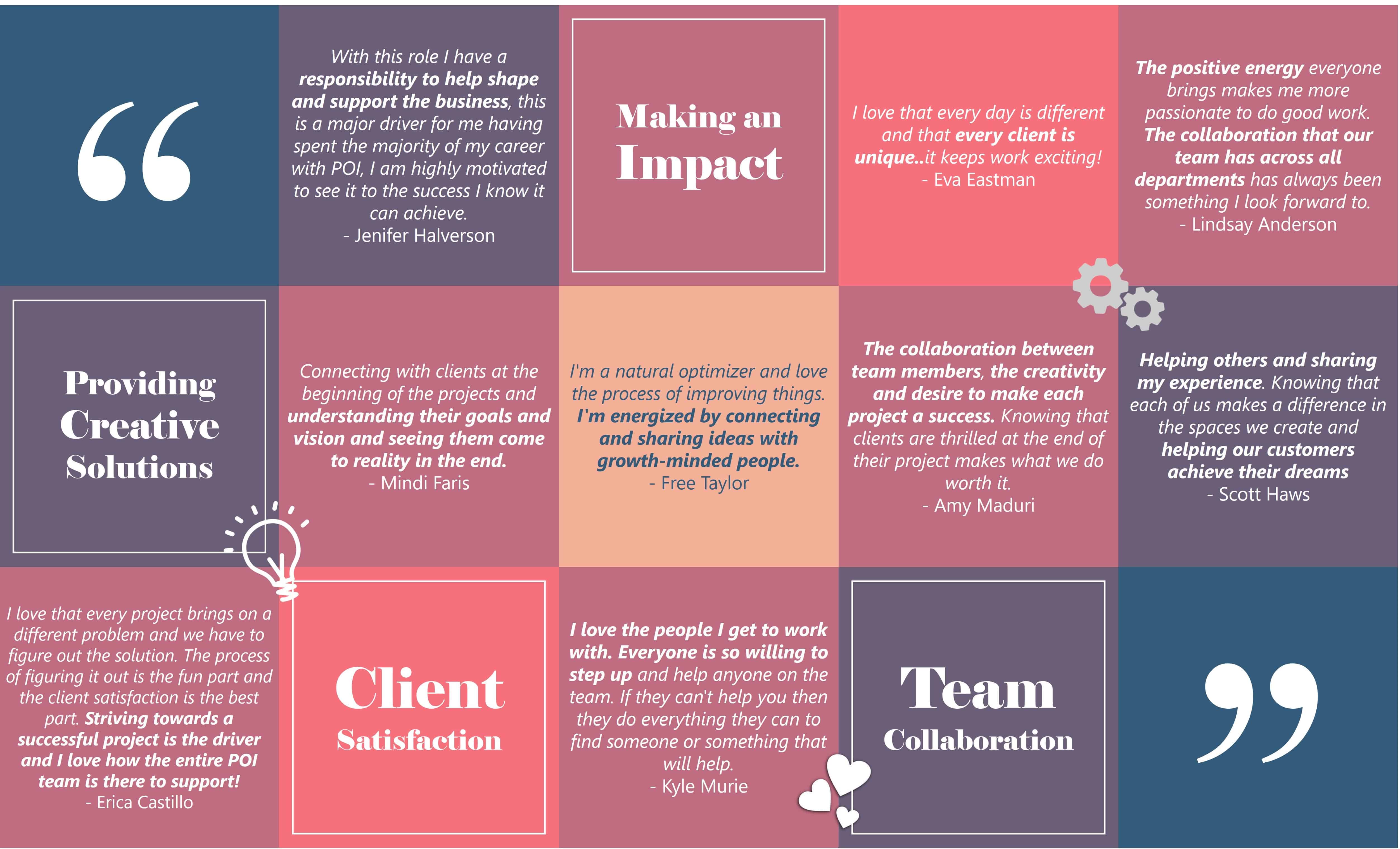 Part 2: Do what you love
Though we are united by our work, we all have such different passions outside the walls of our "office". The second question is…
What are some of the passions you pursue outside of the workplace?
This exercise was a great way to initiate a conversation with fellow colleagues, and I learned so much more about them through it. Outside of the workplace, we have interests ranging from playing musical instruments, fitness, cooking, reading, making and collecting art, growing plants, photography, and exploring the world.
One thing I noticed when reading through the individual responses to this question is that our passions outside the workplace shed light on all our different workstyles. Without divulging, here are a few examples of this:
Our Studio Director Jenifer has a profound love for plants. I believe this reflects her leadership style. She is supportive, nurturing, and hands-on with her training. Scott's love for Bonsai and Woodworking trace back to his office presence and persona. He is attentive to the minute details and quick on his feet with problem-solving. My last example is Free. He picked up playing piano a year ago, and has been on a perfect streak of playing for one hour every day since. Whatever Free does, perseverance and diligence can be assured. He is consistent and accountable, and lays a strong foundation for our company.
I have put together a "Passion at POI" board to highlight some of our interests outside the workplace, and if you would like to know more about us, the individual responses from our team are provided below (so you can strike up a conversation with any one of us in the future!).
I would encourage conducting a similar exercise with your fellow colleagues; I'm sure you will be surprised! A simple but meaningful interaction goes a long way in learning more about one another. It can even foster compassion across and within the teams.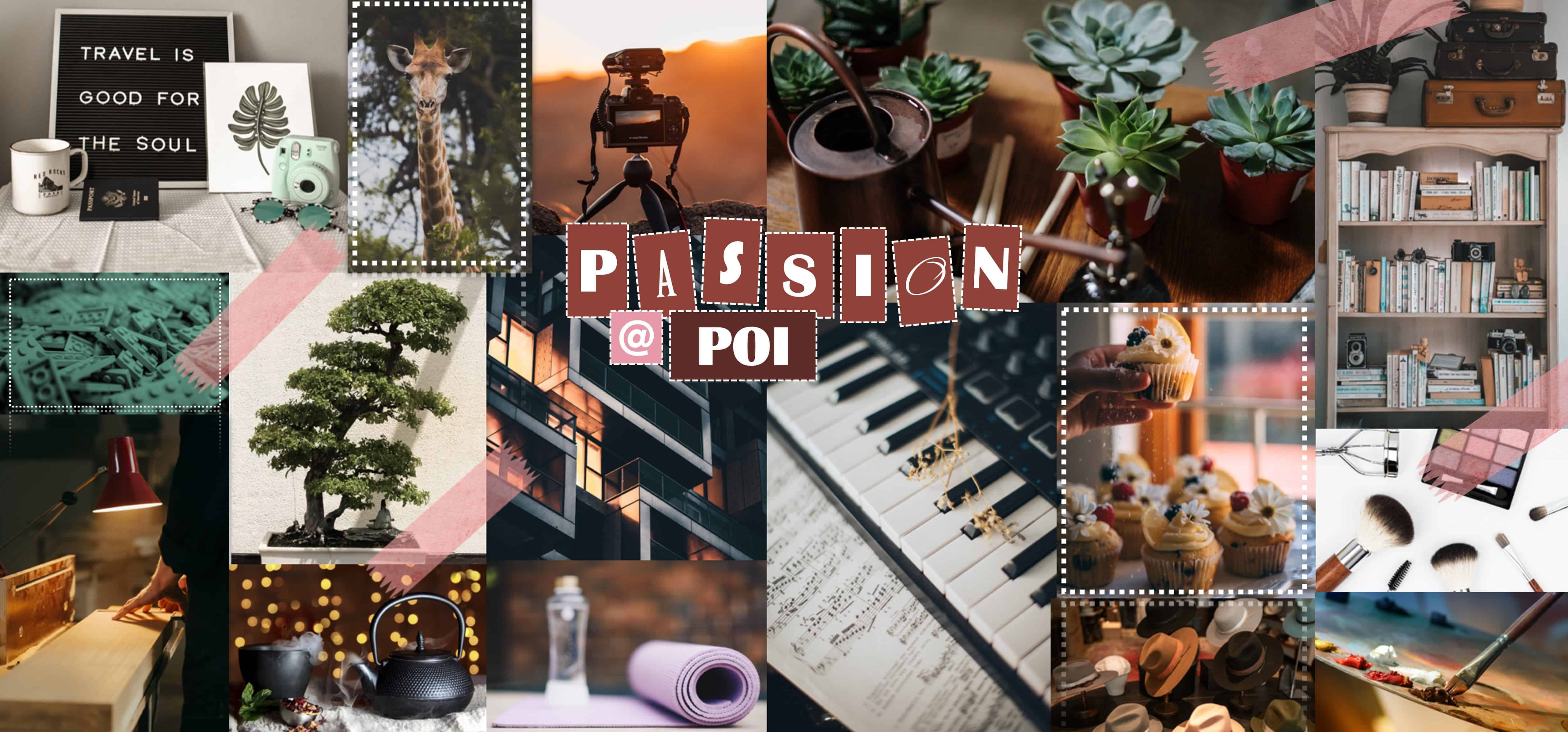 Free Taylor: I started playing piano nearly a year ago. I'm on a perfect streak of at least 1 hour a day since.
Scott Haws: I enjoy the creative process of woodworking and bonsai trees.
Mindi Faris: Yoga! I have always been a fan and recently have been trying to incorporate yoga more into my daily routine. I enjoy the balance of pushing myself during a challenging flow class and the relaxation of a restorative class at the end of the day.
Jenifer Halverson: Both at the office and at home I love some good biophilia! I am often fussing around in my collection of potted plants, mostly succulents, in the yard at home. I find that it supports my need to feel grounded in this wild time period by getting me outside in the sun, with hands in the dirt and applying my creativity to various arrangements.
Eva: I am passionate about traveling… I've been to most of the 50 States, I've traveled all over Europe, China, Argentina, Canada, Mexico and I'm just waiting to head to the Galapagos!
Amy: Traveling! Although that has been on pause the past year, I cannot wait to get out again and experience the world! For now, I'm using Instagram and travel shows to sate my quest for adventure!
Diego: Just recently I got into photography, it really took off while I started traveling which is another passion of mine. I go through tons of memory cards while traveling so that I can capture every moment of my time there. I especially love photographing old cities that are rich with art and history.
Erica: Anything architecture and interior design. Working out (running, lifting weights at home, jumping rope), being healthier by cooking at home (which has been a sort of stress reliever away from the desk), always listening to music, reading a lot of material on interior design (especially for NCIDQ), browsing through the web and social media for the latest hats, fashion, and food!
Laura: I have been enjoying time to paint and read lately, and that has been a nice way to relax.
Kyle: My longest running passion in my life is LEGO. I've built with LEGO since I can remember, and I still build to this day. I like LEGO because you can build something so awesome with just a bunch of little pieces, and then you can start all over and build something else. It's limitless fun, and I can't wait to share this with my kids.
Toree: I think fashion and interior design go hand-in-hand. I love expressing myself through my clothes, makeup and nails. I also love art and board games!!
Lindsay: I love, love, LOVE to bake. My mom has owned her own bakery my entire life and I think at this point in my life, it is in my genes. If there is a time when I feel uncertain or uneasy about something, baking helps me clear my head. I am lucky enough to not have to look at a recipe to make a batch of cookies or a dozen cupcakes, so I just take out my ingredients and put my head down and do what I love and enjoy. Baking for others is also something that I truly love. I think it just comes full circle to know that when you do something for others, it brings smiles and happiness to them and yourself.
And finally, me! As you know by now, my name is Unatti. Travel and Wildlife are my two biggest passions. Wherever I go, you will find me with a warm cup of tea and my drawing pad in hand, doodling away to my heart's content! I also find cooking to be a therapeutic escape from day-to-day affairs.
To conclude, here's another proverb for you: "All work and no play makes Jack a dull boy". Let's all nurture our passions in and out of our work shoes so we can form a holistic, well-rounded approach to passion to lead more meaningful lives!