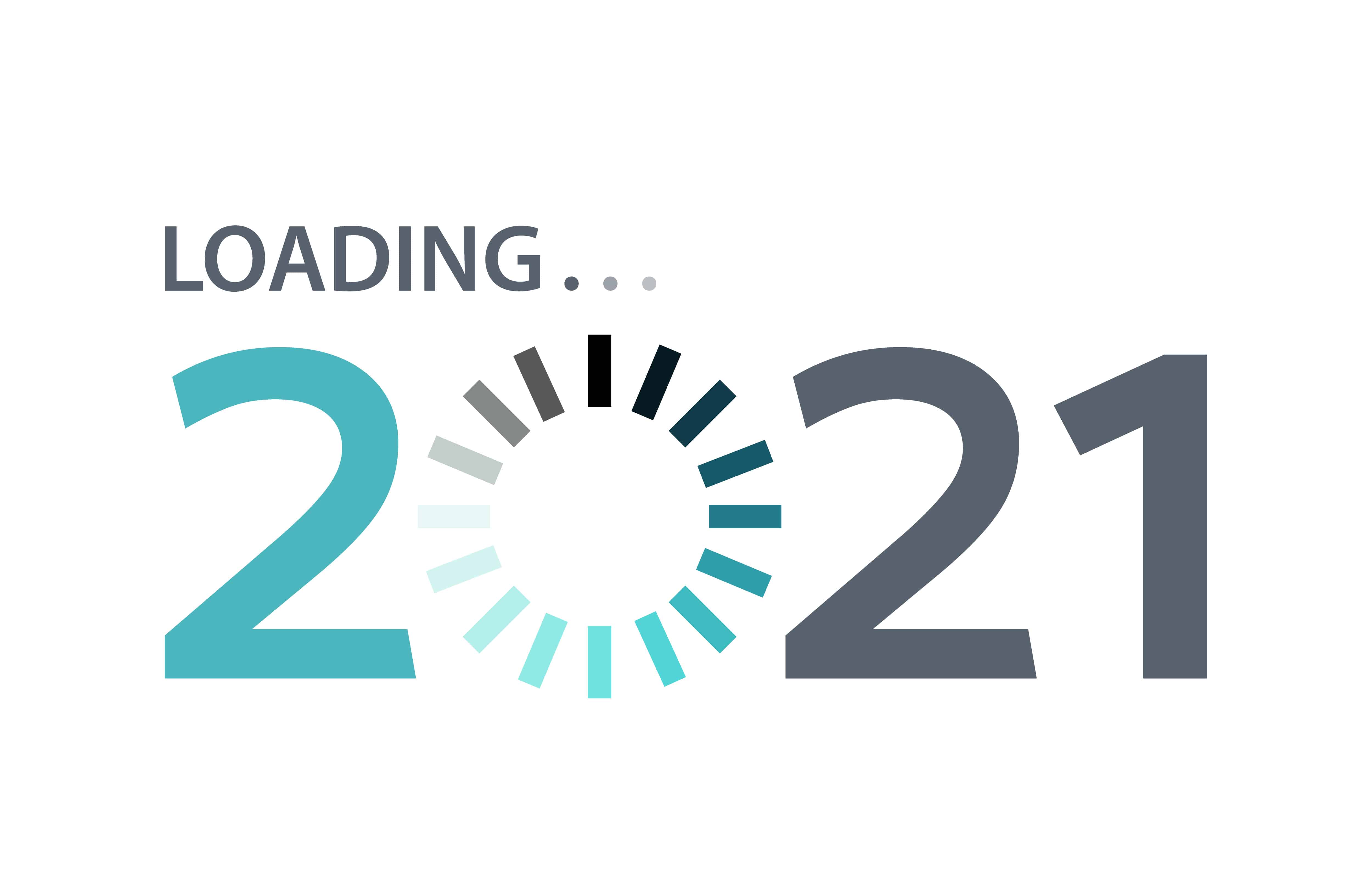 A discussion about design considerations for 2021
By Unatti Sharma, Studio Specialist at POI.
On behalf of the entire team at Pacific Office Interiors, we would like to wish you a very Happy New Year!
As we reflect on how 2020 radically transformed the workplace ecosystem, we find ourselves contemplating what is next. In this blog, Studio Specialist, Unatti Sharma, shares her thoughts on the leading design considerations going into the new year. To gain a diverse perspective, Unatti spoke with our President, Free Taylor, to get his thoughts on each topic.
With over 26 years of industry experience, Free has a wealth of knowledge and insights. Melding Free's vision for the company, cognizance in business strategy and Unatti's growth with perspective as a designer, this blog is a tête-a-tête of perspectives as we reflect on the beginning of the decade and what is to be expected in our industry in 2021.
Unatti: Work from Home remained a hot topic in 2020, and we see this pattern carrying forward in 2021 with a slight alteration of this concept to work from anywhere. This hybrid approach essentially means that employees will be given certain flexibilities that will allow them to work from the office, from home, or just about any place in the world. From an employee perspective, the Covid-19 disruption and consequential work from home lead to an improvement of technology tools available, and the ease of access for employees that will not keep them tied to a desk in the office moving forward. Along with that, it did bring certain shortcomings into the picture. Instant gratification was an obvious one as quicker responses were expected, and the increasing loss of distinction between personal and work space are concerns that need to be addressed.
Question: What are some of the increasing challenges that you see in relation to remote work from a business perspective?
Free: "We'll surely see more people returning to the office over the next 18-months, but the idea of work from anywhere has been radically accelerated.  While people generally view flexibility around how and where they work as a good thing, this presents several challenges for employers. One such challenge is IT performance and security with an ever-increasing proliferation of devices and settings – Can teams get access to the information they readily need and is a dynamic protocol to manage threats in place? Another one is safe, healthy and supportive work environments that are outside of corporate control – Businesses are responsible for their employees' health and welfare, while they are working.  This opens a host of liabilities for businesses.  Expect to see increased business investment in whatever environments are deemed primary for users.  Also, expect to see increased education efforts around ergonomics and regular employee health and wellness surveys."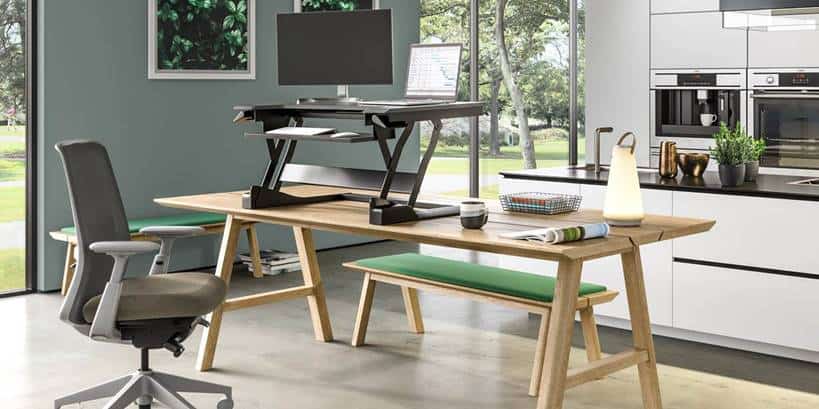 On Workspace Trends
Unatti: For those offices that had been operating in 2020, there was a reduced workforce permitted in the office at a time with social distancing protocols and increased personal bubbles between users. When as designers we were navigating this (for the lack of a better word) "new normal" some of the solutions we came up with per the need of the hour were staggering of users, increasing of partition heights, reconfiguring user orientations, and such other "quick fixes". We also saw a focus of cleanability, and decluttering spaces to make the work environments more sterile.
Question: Looking at the larger picture, what do you think some of the big shifts in industry trends will be?
Air quality – As we've seen with COVID-19, having access to fresh air is critical in the ongoing fight against disease transmission.  Businesses will be forced to rethink this often overlooked but essential design element, ensuring adequate air changes and access to fresh supply. 
Touchless – We expect to see a massive investment in touchless technology, this will extend throughout the office impacting employees and guests alike.
Screening and Risk Management – Businesses will be forced to think in new ways about how they're managing their employee's health, safety and wellness. 
Flexibility – Businesses and employees alike will look for increased flexibility surrounding how and where they work.  Spaces and designs will need to be adaptable and agile. 
Choice – Organizations and employees will demand choice in where and when work happens.  Expect to see an increase in types of work environments and a shift from singular large corporate offices to hub-and-spoke solutions.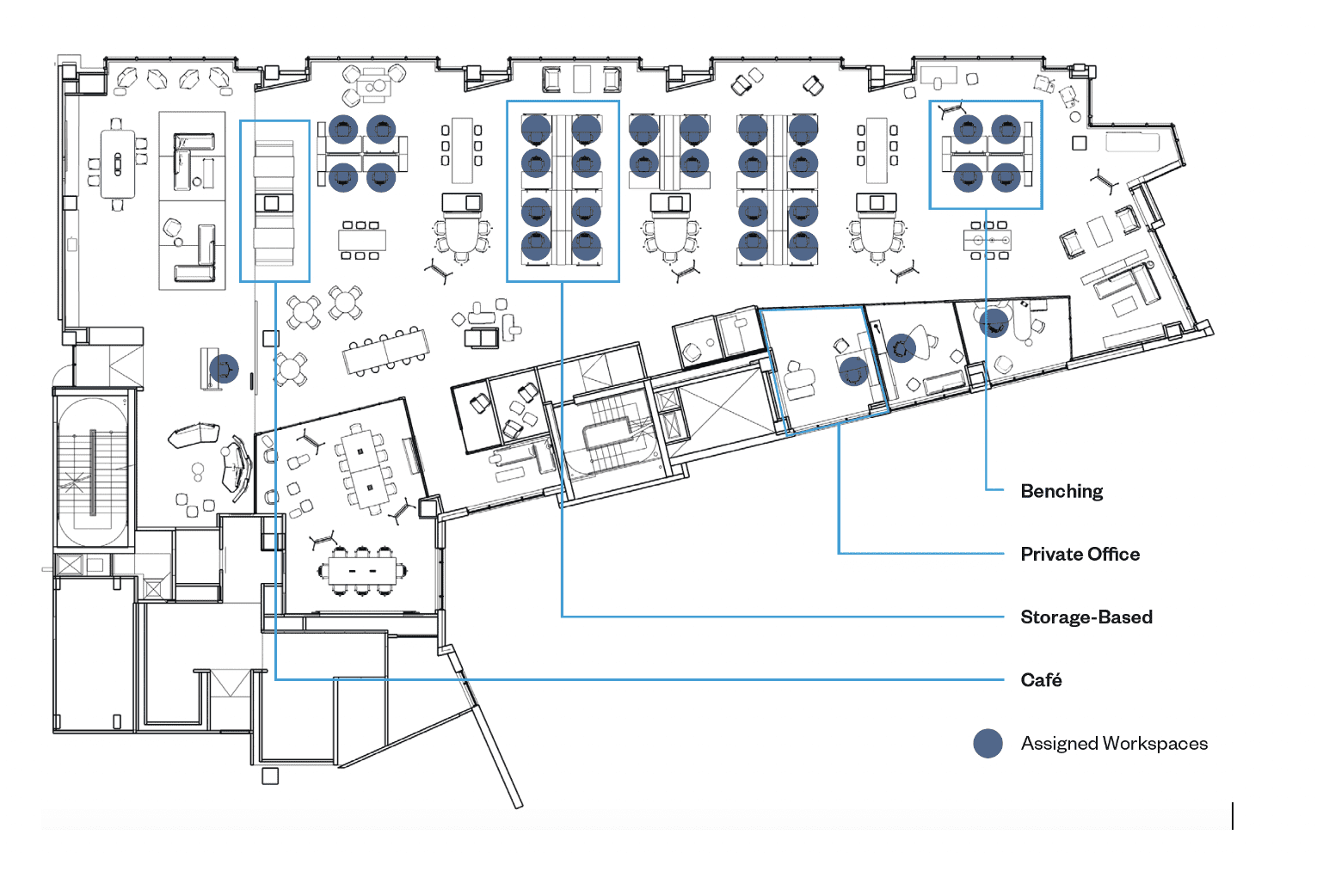 On the Path Ahead
Unatti: I do find that there has been another ongoing concern, one about uncertainty. Remote working – especially for a long period of time – makes it easy for people to forget that we are operating in a team, creating an atmosphere of isolation and easily disrupting teamwork. While there is ongoing research into the impact of this massive global phenomenon, it shows us that change is truly the only constant. To combat this, as designers, we do our best to stay informed about trends, healthcare regulations, and the uncovering of new knowledge to drive solutions that make a difference.
Question: How is POI addressing the ever changing and evolving workplace ecosystem?
Free: First and foremost, we are asking a ton of questions and doing a lot of listening.  While the speed of change is always increasing, the past year has caused us all to rethink countless assumptions.  One thing we know for sure, there never has been a one-size fits all solution and there still is not.  Designing meaningful and transformative spaces requires a willingness to dig deep to uncover each organization's unique needs.  While the needs have changed the formula for good design has not. 
For more than 35 years, we have applied passion and purpose towards creating environments people want to be in.  As a design led organization, we are known for our curiosity, creativity and execution. COVID-19 accelerated a massive disruption in the way we and the world think about the ecosystem of work. While the emerging ways and where of working remain opaque, we see exponential value in agility.  We are confident design thinking, and a needs-based approach to people + space + business, will help answers emerge.  
    Density Pre-COVID                                                                            Post-COVID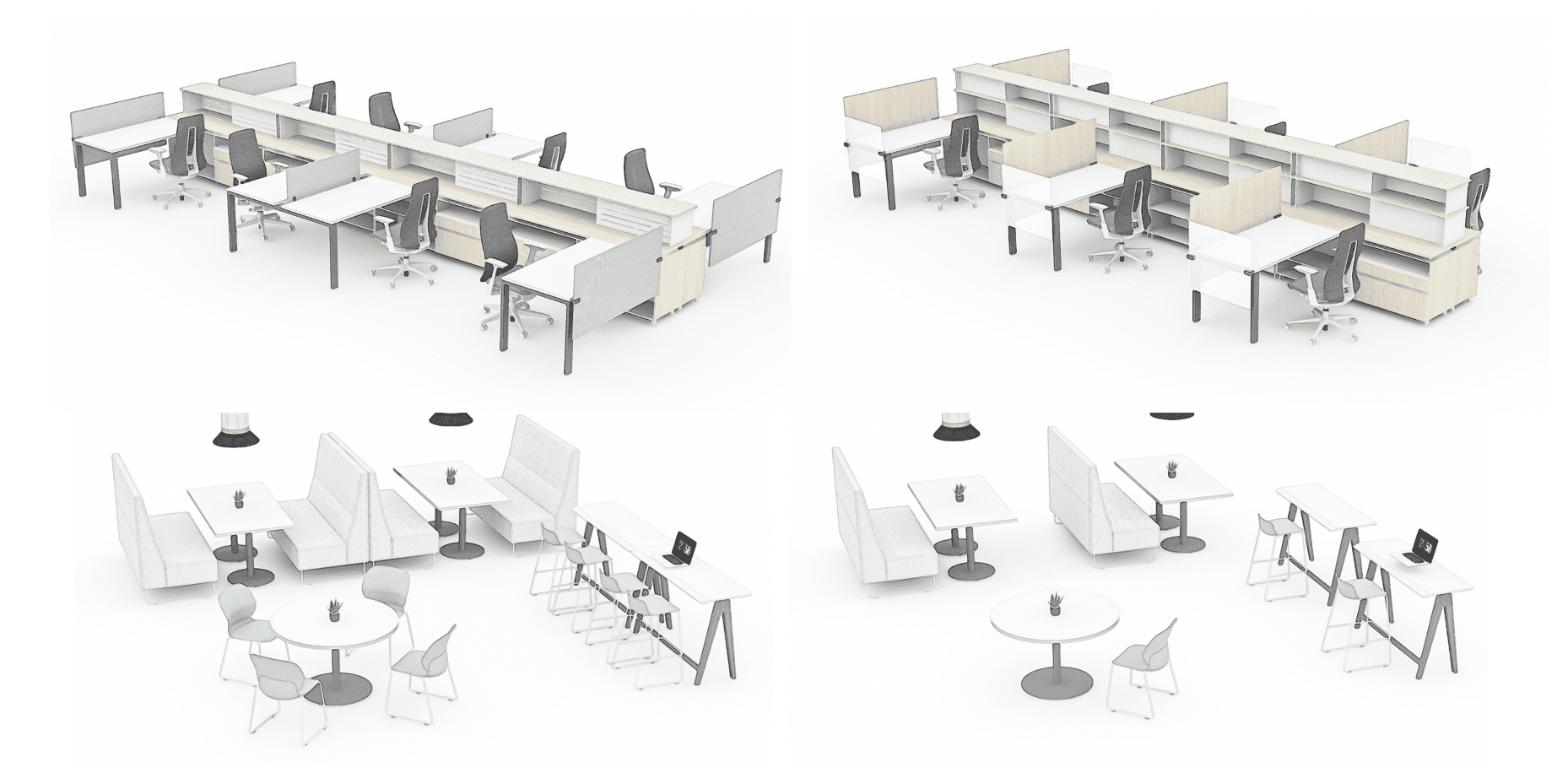 Our path forward includes investing in  
people, systems and solutions  
technology and automation   
Coupled together, we are confident these investments will produce transparency, value, and performance for our internal and external stakeholders.