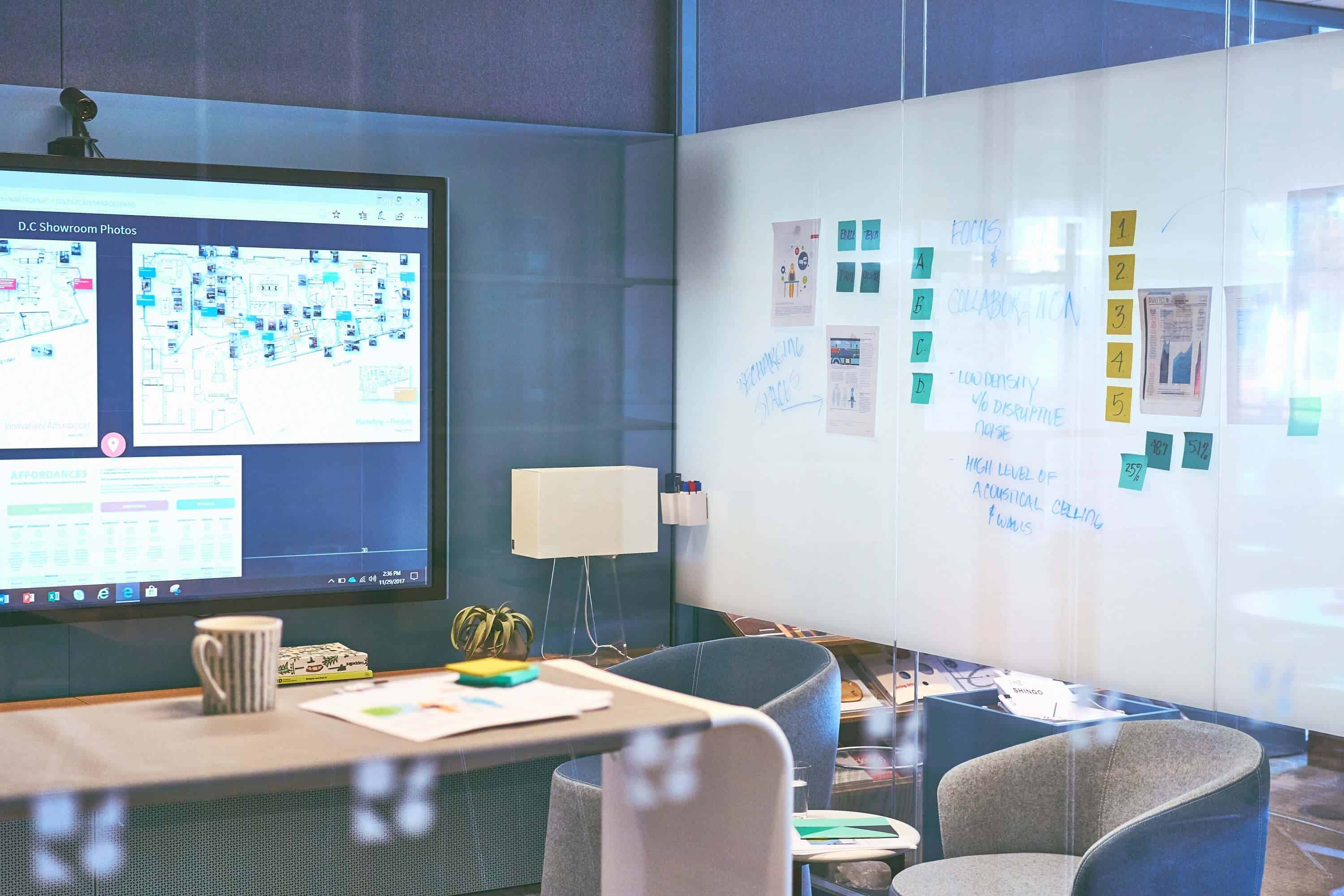 Bluescape: The Newest Addition To Our Team
Technology has been and will continue to be, a major market disruptor for many businesses in the foreseeable future and it's something we're aware of in our own business as well. The contract furniture industry is witnessing a wild technological evolution and there's a growing need for connectivity and effortless communication. This is high atop our priority list which is why we're thrilled to announce a new addition to our business- Bluescape.
Bluescape is, as the company describes, "…a persistent, holistic collaboration solution designed to meet all of your visual, voice and interaction needs in a streamlined, always-on, anywhere environment. The entire conversation is finally integrated." Bluescape's virtual workspace feels familiar enough for users and features a modern yet clean UX design.
Our firm's dynamic process includes a myriad of tactical functions including design, service, and installation to name a few. While our proven process has been successful, adding Bluescape into that mix is something our team is enthusiastic about the positive impact it will undoubtedly have on our process and of course, our customers.
"It was a giant undertaking," said Jenifer Halverson, Studio Director at Pacific Office Interiors of the new addition to our business. She went on to say that the new software will," …add tremendous value to our customers and to our team's workflow as well." Our studio (design) team has already begun to leverage this tool in presentations and are currently working on a Design in Real Time (DRT) which Halverson believes, "…will save valuable project hours, expedite the design process and create a shared vision amongst the entire project team."
"Bluescape is empowering us to leverage the full spectrum of our creative and technical talent.  We're using it to facilitate ideation, meetings, projects, collateral and more" Free Taylor, President at Pacific Office Interiors said of the new addition. "As text messaging and emoji ushered forth a new communication paradigm, we feel we're leaning into and leading a new modality of next-generation communication and collaboration with Bluescape."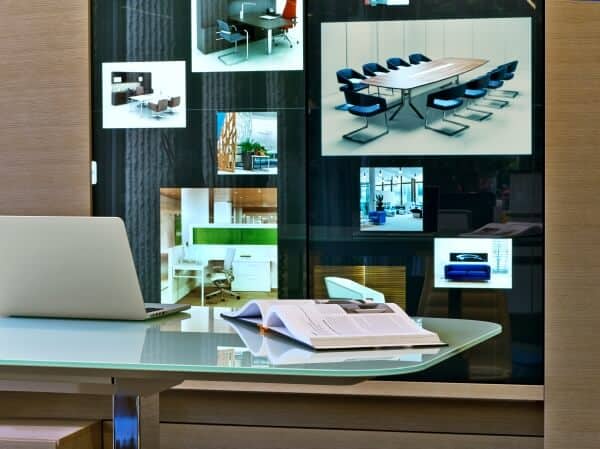 "Bluescape is empowering us to leverage the full spectrum of our creative and technical talent."

– Free Taylor, President
The main takeaway is the value-add for the client experience. "Client experience is of the utmost importance to us, and Bluescape is an amazing tool we can leverage to improve our communication with clients, architecture and design partners, project managers, and of course, our team" noted Mindi Faris, Client Experience Director at Pacific Office Interiors. Faris added that the most important aspect of Bluescape is that it, "Provides a collaboration solution for our clients and allows for increased transparency, efficiencies, and real-time communication across our teams."
To our customers, we simply can't wait to begin sharing and using this new tool with you on your next project. To our partners, we're making substantial investments in technology to add tremendous value to everyone who interacts and works with our organization.