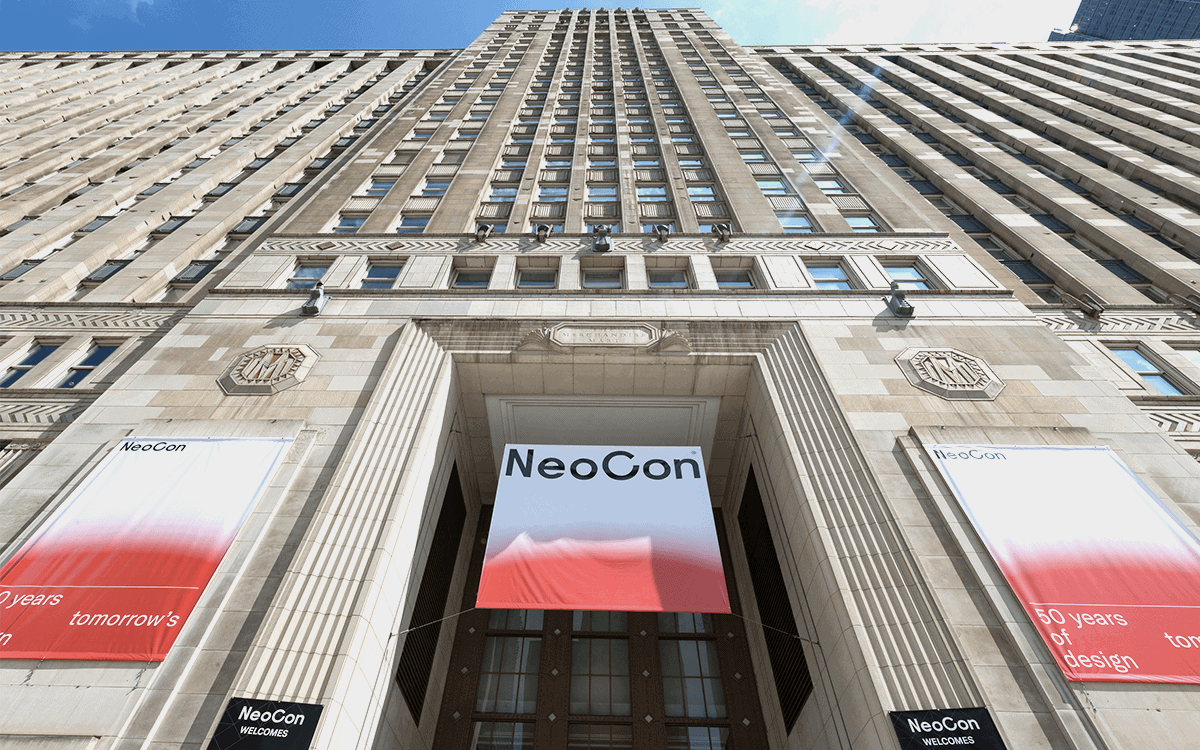 NeoCon 2019 Trends Expected for Technology, Design and Furniture
Each year designers, architects, manufacturers, and a myriad of contract furniture professionals descend on Chicago's Merchandise Mart (theMART) in June. This annual event draws hundreds-if not thousands of individuals across the United States and around the globe. This year's event officially kicks off June 10th, with previews and parties occurring this weekend. We've assembled this list of trends you can expect at NeoCon this year.
How Should We Handle A Multigenerational Workplace?
Gen Z. Baby Boomers. Millennials. Gen X. Many of these generational groups are making their way into the workplace and presenting unique challenges for companies large and small. It's likely we will see this on display in many showrooms of manufacturers across NeoCon each of whom, will have their own solution for this generational merge we're experiencing in the workplace today.
Dealing With Privacy After The Open Office Trend
It might seem like a contradiction to the trend of open office floor plans over the last two decades, however, after countless studies from reputable research groups have found, open office layouts don't work for every company and privacy is in high demand. We're expecting to hear privacy and 'Balanced Workplaces' as major talking points from casegoods to ancillary furniture and beyond.
How Is Coworking Changing The Industry?
Whether you'd like to admit it or not, the fact that coworking has been a major market disruptor is an understatement. Companies are turning to coworking spaces that offer flexibility and shorter lease terms than traditional commercial leases. What's more, the ability for move-in ready spaces remains a sell for such tenants and design is playing a major role in this shift as well. We can expect coworking will not only be a topic of conversation but a trend that will also inform the product lines of numerous manufacturers we'll see at NeoCon 2019.
Outdoor Office Furniture Is Getting Hot
With a sixty percent chance of rain expected for the first day of NeoCon 2019, attendees might have to move indoors, but that doesn't mean outdoor spaces won't be featured. Look for outdoor furniture being prominently displayed in workplace settings, reception areas and across the floorplate. Expect to see an emphasis on outdoor living and working and don't miss the newly launched NeoCon Plaza alongside.
Going Green
Brands have been focused on sustainability for quite some time but this year we expect almost every furniture manufacturer to incorporate a "green story" into their product pitches in some form or another. You'll find numerous brands participating in the Living Product Challenge or similar environmental initiatives at NeoCon this year with more companies making substantial progress toward the creation of socially responsible products (and product lines) in the coming year.
Integrating Technology In The Contract Furniture Industry
Technology and mobile devices have shifted the way we work and live. You can bank on the fact that manufacturers are aware of this new social standard. USB 3.0 integration in furniture, wireless charging on lighting fixtures – the applications are endless. While technology in the contract furniture industry isn't necessarily revolutionary, we'll likely see manufacturers who are testing the limits of what can be done in this space and how it impacts end users. Be on the lookout for mobility and flexibility of technology as this continues to disrupt commercial spaces and inform design.
Whether you're attending NeoCon in person or simply watching from the comfort of your computer or mobile device, this year is sure to be a hit and the trends we've mentioned here won't be the last we see or hear of them in the coming year. If you liked this piece, we encourage you to share and subscribe to our monthly newsletter ViewPOInt for more information and news with commercial interiors, design, and furniture.