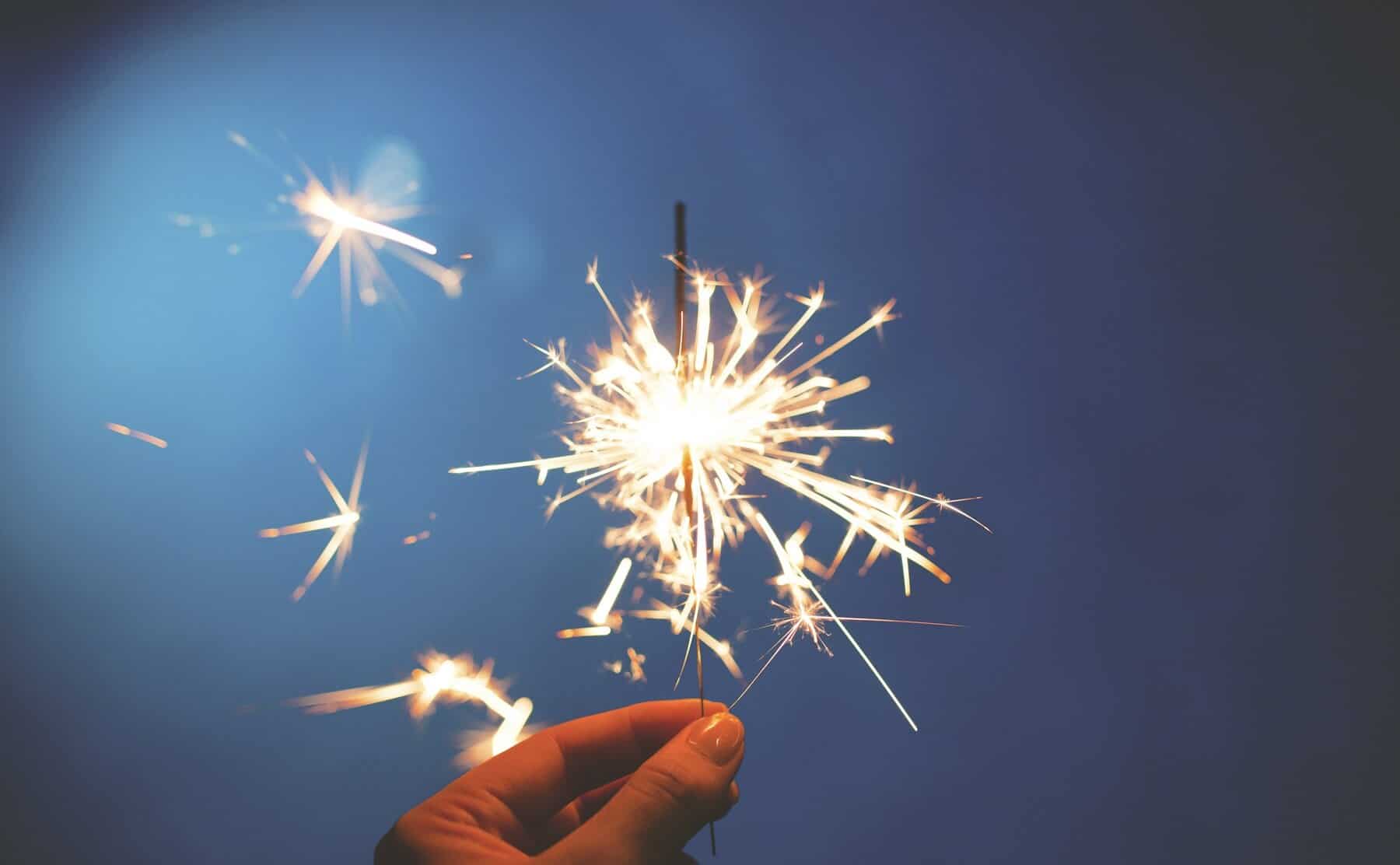 Building a Transformation
As President of Pacific Office Interiors, one of my primary objectives is to make sure our brand and promise resonate with both our current business model and vision for the future. This has been a significant effort during the past few years, since who we are and who we're becoming is so radically different than any other business in our industry. We've created a unique position in the commercial interiors market. We've developed a strategy and process that provides results, saves money, time and is meaningful. Our insight comes from direct experience working on hundreds of projects, an understanding of business objectives and our own internal transformation.
It is through our 20+ year legacy as an Office Furniture Dealership that we first identified the industry gap we now position ourselves to fill. This gap existed in most projects we experienced, frequently leaving participants in the process, Customers, Dealers, Contractors, Architects and Designers, unfulfilled. The reality is very little has changed in our industry over the past 50 years. For the most part, buildings are still built the way they were during World War II and the planning process still follows a similarly archaic path.
As older generations move out of the workplace and newer ones begin replacing them, much changes in terms of the how, what and why of work. Increasingly people search for meaning.  This search encompasses their personal and professional lives. People want to stand for something worthwhile, to feel that their lives make a difference, their voices are heard.
As an organization we were particularly cognizant of this need in our workplace. Although this need could certainly be identified as a holistic theme inside our team, certain factors increased our awareness of this tension. This heightened consciousness had several causes; our average employee age was younger than many companies; our employees were creative people by nature and our professional lives were perpetually focused on projects.
Living in a project-centric world we experienced a constant birth of project needs, these were frequently similar in nature from one customer to another, but like the human experience were increasingly complex as we dug into them. Though we all share the same vital needs, sustenance, shelter, and support, the desires of the individual vary greatly.  If we don't dig below the surface a shallow if not totally inaccurate understanding occurs.
We found ourselves frustrated by the conventional process, which often creates tension between prospective partners in a project. Where partnership should exist, frequently we were left with opposing objectives, simply trying to find the best compromise for each stakeholder's needs. For example, a customer's objective to get high value at a low price and a supplier's objective to minimize costs while maximizing revenue.  Those competing tensions often impacted the fact that we wanted a PARTNER we could trust and work with long-term.  
In reality this business approach seldom ends up creating partnerships, instead it creates compromises. Compromises that arise the moment dialog between the parties begin. Armed with this awareness we sought to find a better solution.
A vision for how to solve this paradox began to emerge within our organization. We recognized we had several examples of true partnerships, those, not based on compromise, that we could look to for common threads. Identifying these client and vendor relationships, we began to build a model. This model addressed success from both a deductive and inductive mindset and provided the metrics upon which our new business model is based.
As this model began to take shape, it became clear that an immense amount of internal work would be required to position ourselves to succeed in fulfilling this vision. Knowing where we needed to go, we first needed to gain an accurate picture of where we were, thus determining how far we needed to move. This process was invaluable as it was through this investigation that we were able to shed light on some critical weaknesses and amazing strengths inside our organization.
Some of the weaknesses we uncovered were directly revealed by the clear vision of where we were heading. A good example of this relates to Knowledge Ecology, which is a fundamental component of a Learning Organization. Knowledge Ecology can be described as the ways in which knowledge is created, accessed, utilized and embedded within a system. By embracing our vision we found a rulebook for some difficult business decisions we'd been facing. Our vision, it's components and reality needed to be in alignment with each other.
Having grown from approximately $10 – $20 M in sales in a period of a few years, we found repeatedly that our information management systems were inefficient at best. We discussed replacing our existing systems several times but were always discouraged by the expense, time investment, lack of a demonstrated successful platform, and the pain of change. A couple of times each year we would bump our heads against the fact that our existing systems did not provide the ease of access, the centralized information, the depth of content or the framework for the future we instinctively knew we needed. Still, the anticipated pain of change outweighed the pain of status quo.
It wasn't until we were able to clearly articulate where we were going and how our existing weakness in this area was preventing us from moving there, that we were able to see that this change needed to happen immediately. In this particular instance this was the impetus that moved us from our old systems of information management to our recently implemented ERP software solution. This understanding not only crystallized the need but also informed how our new platform was built.
One example of a positive attribute we discovered was a remarkable sense of community that existed within our organization. Community is frequently viewed as one of the most desirable attributes within an organization, since it is one of the best predictors of how a group will respond to a given issue as it arises. This awareness of the power of our people, how in-sync we were as an organization, and the fact we shared common passions was in perfect alignment with our vision.
In this manner we began reinventing and refining countless aspects of our business. Noteworthy initiatives included the ways we collected and communicated stories, our employee review process, organizational structure, target vendors and clients, auditing process, and countless others.
As this vision for the future began to play an increasingly powerful role in our day to day operations, it became critical our vision be crystal clear and concise. Our promise was robust but too complex. It needed to be something everyone in the company could embrace, understand and express, because it was more than our story; it was the way we lived, who we were. We needed to embed this narrative in everything we did so our team constantly saw reflected at them, the spirit of our brand.
This meant reviewing or redoing everything we'd created. Documents like our employee handbooks, terms and conditions, and correspondence letters; processes like our design hand offs, punch lists, and change orders; and tools such as software, hardware and manuals.
As these areas came into alignment we felt a certainty that our logo needed to change as well to reflect this transition. Our old logo, used for approximately 10 years had strong market recognition but no longer fit our new identity. Our old logo was too similar to workstations, an anchor to the past, what we were, not who we had become. We conducted market research and confirmed people associated the color red with POI as strongly as our avatar. We decided to create a new logo that was reflective of our new brand. We knew this logo needed to be multi-dimensional. We were no longer that singularly focused company we were in the past. We had a new story to tell and felt our logo should communicate that.
We also began working on a new website. Feeling strongly that our site needed to be the quintessential expression of who we were, a place where anyone that visited would understand we were doing something different.
We pursued both of these objectives with a fervor and were nothing less than thrilled with the final output. Our logo not only provided continuity with the past, but provided an incredibly deep story ,we were able to incorporate with our message. Our logo changed from simply being a static design to an internal transformation tool. It graphically echoed the axioms we'd been discussing and perfectly aligned with our vision.
Our website was another significant achievement for several reasons. First we were able to create a dynamic site. A site born out of a desire to be constantly relevant. After having put so much time into overhauling everything in our company, the last thing we wanted to do was create a static site that over time became stagnant. To this end, our website was built upon a database that allowed us to easily update photos, stories, messages, etc. so we could truly keep the site fresh, on an on-going basis.
Our website reflected glimpses into the new narratives of POI. The link between People, Space and Business, DECA, and our values. It showed an understanding of both creative and pragmatic needs and an intuition for how to successfully marry the two. Certainly our website was unusual and that was a primary goal. People needed to understand that we were different.
Perhaps the greatest element of our change has already been alluded to several times throughout this document. This concept was that our change needed to be an inside-out process. Too often, we felt the experience of people telling us stories of change, while discovering shortly after, the story was just that, a story. We realized the change needed to be inside out.  If we could begin living it, the story would be told on it's own, by our employees, customers and vendors.
Armed with this awareness we realized the people we needed to educate were not outside our company, but inside it. We began focusing less on selling and more on educating, less on management and more on leadership, less on telling and more on listening.
We also learned that despite how crystallized and concise our vision had become there were still those who struggled to fully grasp it. It was in understanding this that we embraced our concept of Axioms. An axiom can be thought of as a broad understanding or truth. We began developing axioms that we regularly discussed with our team. We asked our staff to help us identify these axioms and develop the knowledge and materials to support them. We regularly gathered to discuss these concepts which gave our team a richer understanding of our vision.
It started with an idea, progressed with passion and determination and now resides in our people. We know our team is our power. We still have work to do but we sit on the precipice of a revolution. Our ideas are contagious, and our people are talking…
"Go to the people. Learn from them. Live with them. Start with what they know. Build with what they have. The best of leaders when the job is done, when the task is accomplished, the people will say we have done it ourselves."
Lao Tzu (604 BCE)
Written by Pacific Office Interiors President, Free Taylor