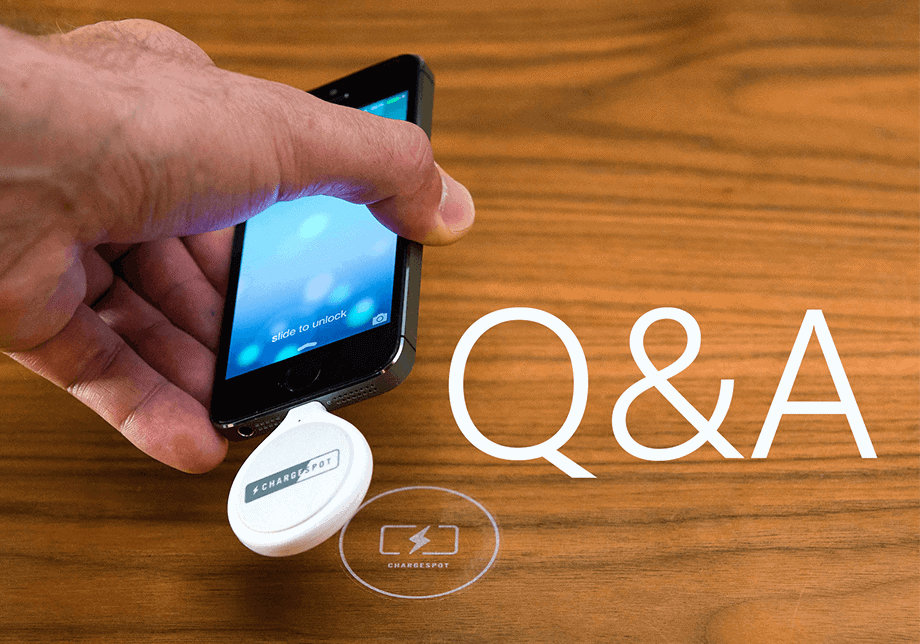 ChargeSpot Q&A on Wireless Charging
In this exclusive interview, ChargeSpot reveals its inspiration behind the development of wireless charging solutions for offices, cafes and other public spaces.
Q: What was the inspiration behind ChargeSpot?
A: ChargeSpot was created out of a need for power. Our founders experienced this first hand when one of them jeopardized a major business deal when his mobile phone lost power while he was on the go. Our goal is to make power easily accessible so that teams and people can stay charged and productive.
Q: Where is the most unique place you have utilized ChargeSpot?
A: ChargeSpots have been installed into many different types of spaces – from office spaces to restaurants and retail stores. One of our favorite stories is from a company executive. He fell in love with ChargeSpots installed in his office, and decided he must have them for his summer home, a beautiful lakefront cottage in the Muskoka, Canada. To do so, he arranged for custom shelves to be built all around the home so that he and his guests could charge in any room!
Q: Do you believe the future of charging electronics will be completely wireless? If so – how long in the future?
A: Absolutely! No one likes to handle the tangled mess of wires, and wireless charging provides greater freedom and mobility. While wireless charging is currently fairly short ranged, many experts and researchers are working on longer range wireless charging that will give us even greater mobility. Wireless charging is an innovation that will greatly benefit people both at home and at work.
In terms of timing, we're seeing major device manufacturers including wireless charging in their flagship devices. Samsung is leading the charge, having included wireless charging since the Galaxy S6 series. Wireless charging is coming fast and furious and we definitely expect availability and demand to ramp up very quickly in the near future.
Q: How can a wireless future benefit a company?
A: We are extremely dependent on our electronic devices to work nowadays. Without them, communication and information comes to a standstill. This is even more important as workplaces are moving towards more mobility and flexibility. Examples include hot-desking and/or task-based work environments. A wireless future helps enable more flexibility and mobility, since you aren't tethered down to a single spot or have to deal with carrying wires and cables around with you.
Q: Where do you see the future of your company in 2017?
A: We're really excited for 2017, as the technology matures even further and more and more phones are released with wireless charging. Wireless charging is one of the most requested features in mobile devices, and we certainly expect manufacturers meet that desire.
Q: Are there any interesting projects that ChargeSpot has been working on recently? 
A: We run Workspaces, a blog dedicated to helping designers and facility managers build better workplaces. (http://www.chargespot.com/workspaces) Some of our highlights include: