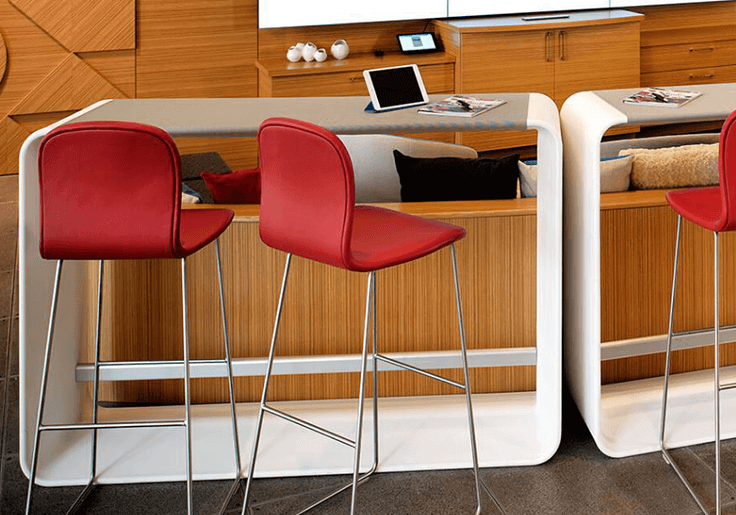 Haworth Hoop Collaboration Table
Whether you need a table for an office setting or simply just as an accessory, Haworth's Hoop Collaborative Table is designed to for both. The hoop-shaped table is standing-height, encouraging spontaneous collaboration between 2-4 individuals. It has a built-in footrest, mimicking bar-like features. Hoop is the perfect spot to meet up and socialize in the office.
The tables may also be combined to support larger group activities. It is approachable from all sides and offers a convenient option for group collaboration.
It's sleek design will add a modern touch to your new workspace. This unique meeting surface is available in four colors: Ember, Smooth Plaster, Fog, and Graphite. Various fabric covers are offered in three different colors too: Frost, Misty, and Shadow.
Designed by Ralph Reddig
---
If interested in learning more, please contact us via Pacific Office Interiors Contact Form.