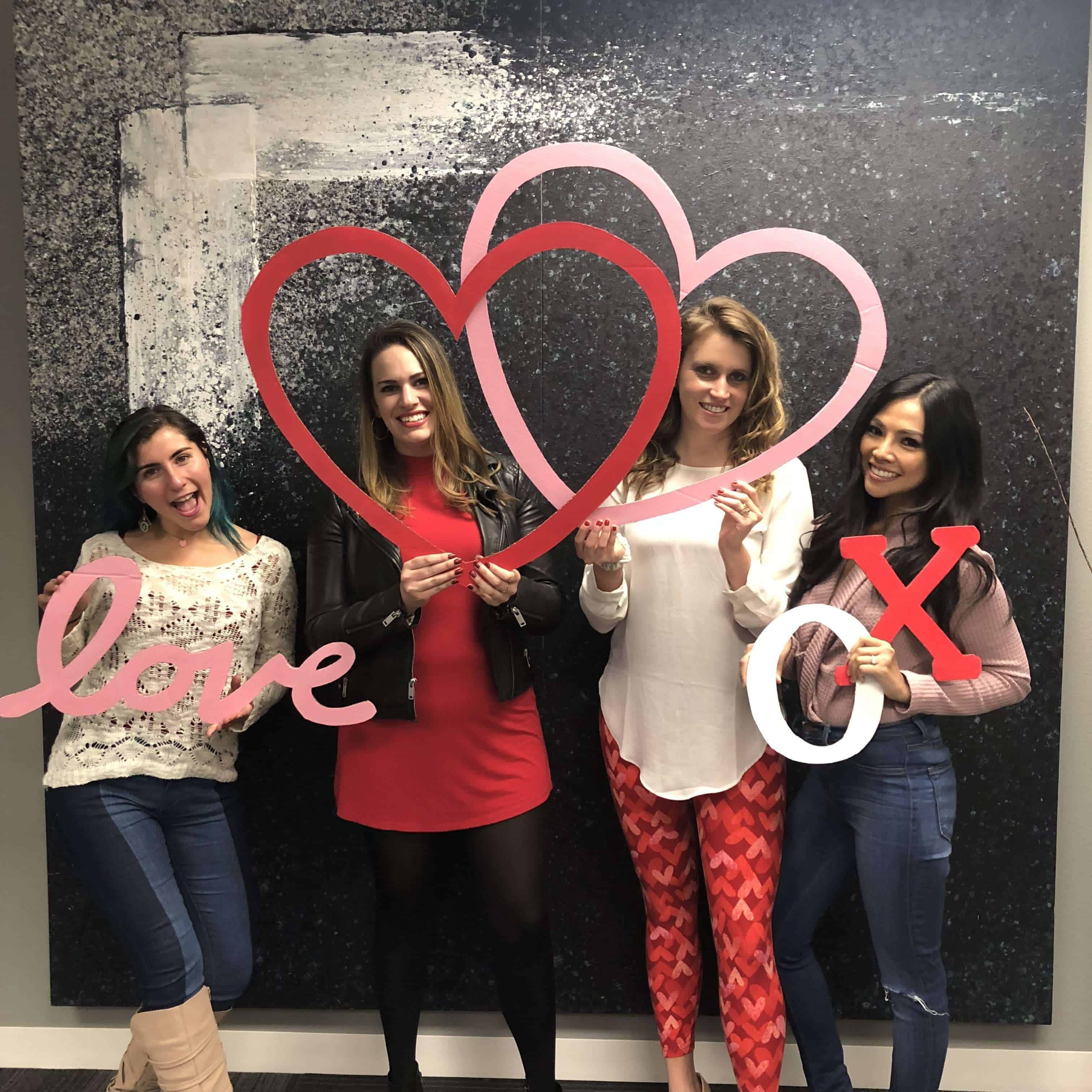 Employee Event Recap: Heart Healthy Day
Employee Event Recap: Heart Healthy Day at POI
Internal events are something companies attempt to execute but many fall short on delivering. We understand the time, energy and effort it takes to put those together however, we think our employees deserve something special so at the turn of the new year, we vowed to overhaul our employee engagement with events throughout the year including a special Valentine's Day employee event in February.
So, for Valentine's Day this year, we created Heart Healthy Day– to empower our team not just simply to love the people in their lives, but themselves as well for a full, happy and healthy life. We created flyers for the office in January and got the team excited for the coming month and the event. The initial reactions from the POI staff were overwhelming and the countdown began.
We kicked off the morning with a selection of healthy breakfast options for the entire team. One of our new team members Lindsay, made a vegetable breakfast casserole that was undoubtedly the talk of the office for the remainder of the week. She gained brownie- or shall we say casserole points on that one. Well done Lindsay!
In the afternoon we had a raffle so the staff had a chance to win some heart-healthy prizes. A number of lucky team members walked away with some great prizes and it was a treat for the entire office to partake in this surprise activity.
Following lunch, we held a group restorative yoga class at Yoga Upstairs here in Agoura Hills. We are always making efforts to work with businesses and individuals in our immediate area and we are incredibly thankful to have partnered with Yoga Upstairs for this employee event. We walked over to the studio and our instructor,  Alison Bristow was absolutely phenomenal. Learn more about Alison here. The class was specifically created to calm and relax our team and more importantly, relax our mind, body and spirit. It was a wonderful experience for everyone and not to mention our zen levels were through the roof for the remainder of the day! #Namaste
All in all, Heart Healthy Day was a success and our next employee event will take place Friday March 16th with St. Patrick's Day-themed activities and events for our team. If you have been debating putting on internal events for employees, you should. It can be fun and exciting as well as meaningful to the people who contribute to your success as a company each and every day.
Valentine's Day Instagram Photo Booth – Pacific Office Interiors