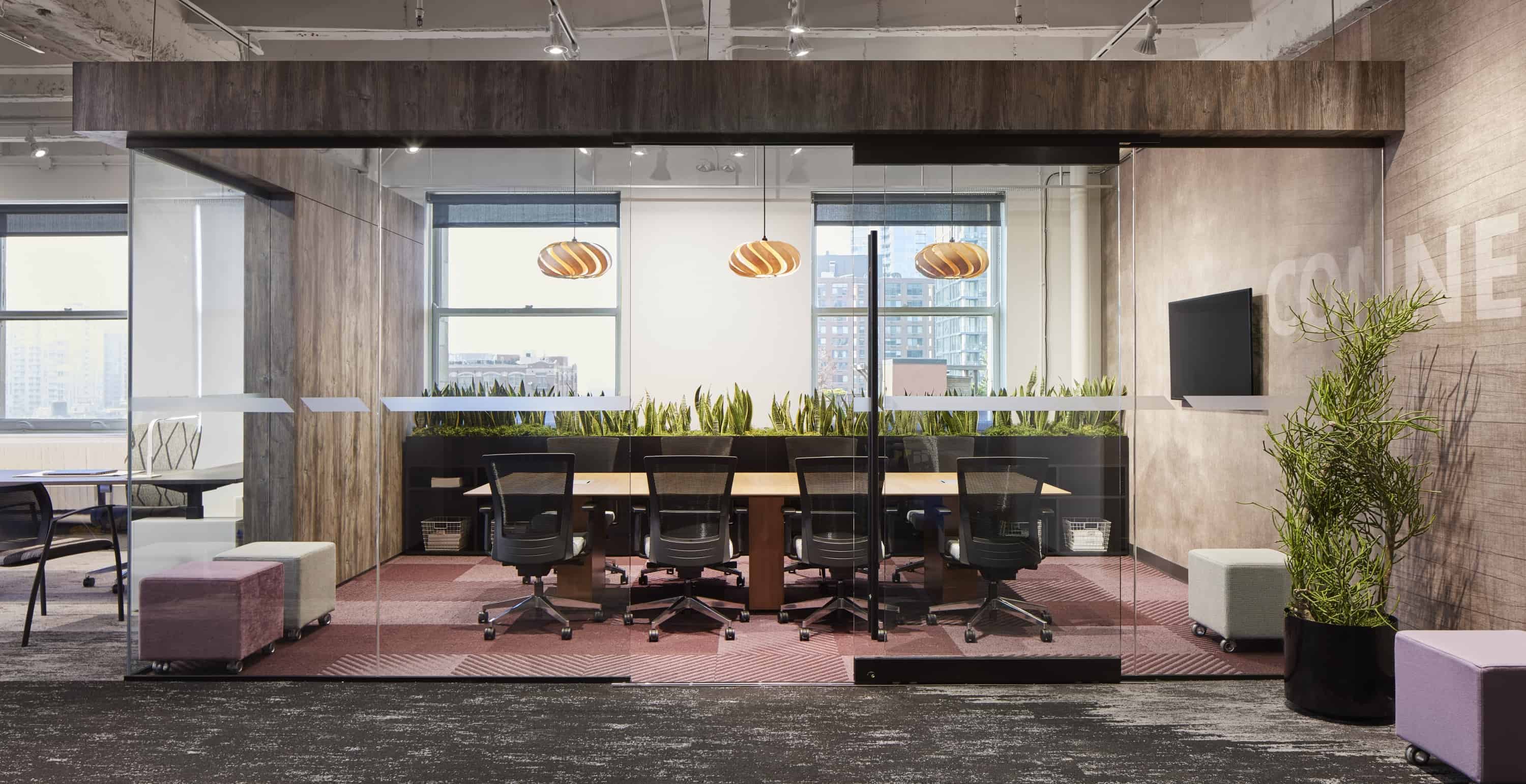 The Rise of Laminate Furniture: What You Should Know
Laminate 101
Before we jump into the use of laminate in commercial spaces it is important to understand the context and history of this material.  Laminate was invented in 1912 by Westinghouse electrical engineers Daniel J. O'Conor and Herbert A. Faber.  They were searching for a substitute insulation material "for" the mineral "mica," coining the name "Formica".  Originally laminate was used to replace the mineral mica historically used in the manufacturing of electrical parts. The word Formica refers to the company's classic product: a heat-resistant, wipe-clean laminate of paper or textile with melamine resin.  Around 1930 Formica® Products Company shifted toward the decorative laminate products we are familiar with today and these laminate products have evolved into a 2 billion dollar per year industry with a variety of manufacturers and manufacturing methods to choose from.  With variety comes the responsibility of correctly selecting the material for the application.
Side Note on Wood Veneer
Wood veneer surfaces are created in a way very similar to laminate in that real wood "sheets" are bonded to the core material.  Being a natural material, wood veneer allows for staining, grain matching and tends to age to a natural patina. It is also moisture absorbing and can dent and scratch much easier than an HPL surface. There is a natural energy and beauty of wood veneer products that make them the most expensive solution of the three surface options.
Here are four key takeaways to consider regarding laminate surfaces to help you select the right solution for your project:
High-Pressure Laminate [HPL]
Surfaces are built with a protective overlay (can be glossed or not) on a printed décor paper, which sits on top of multi-layered sheets of kraft paper saturated with resin all of these sheets are then fused by high heat compression onto particle board, MDF or plywood.
More expensive than TFL
Can create a larger selection of color variations and textures!
Low peel resistance
High impact resistance
Best for horizontal surfaces due to durability.
Thermally Fused Laminate [TFL]
Surfaces consist of 1 "resin-based sheet" fused together by heat compression onto a core material permanently bonding it together.
It is the most cost-effective option
Takes longer to produce the correct color variations
High peel resistance
Low impact resistance
Best for vertical applications
TFL is a cost-effective & durable solution for low impact applications such as vertical panels in closets, retail displays, and wall materials. HPL performs best in higher impact areas such as kitchen countertops, tables, and desking (work surfaces in office settings).
Do your research.  Due to the increased technology and competition of manufacturers to stay on trend. The look and feel of laminate have been taken to an impressive level.  It is often difficult to tell the difference between gorgeous high-end HPL wood grain laminate and a wood veneer at first glance.  Understanding the benefits and unique characteristics of each laminate type helps to make your purchase of it, an informed one.
This insightful piece was contributed to the POI Blog from our Design Studio team.