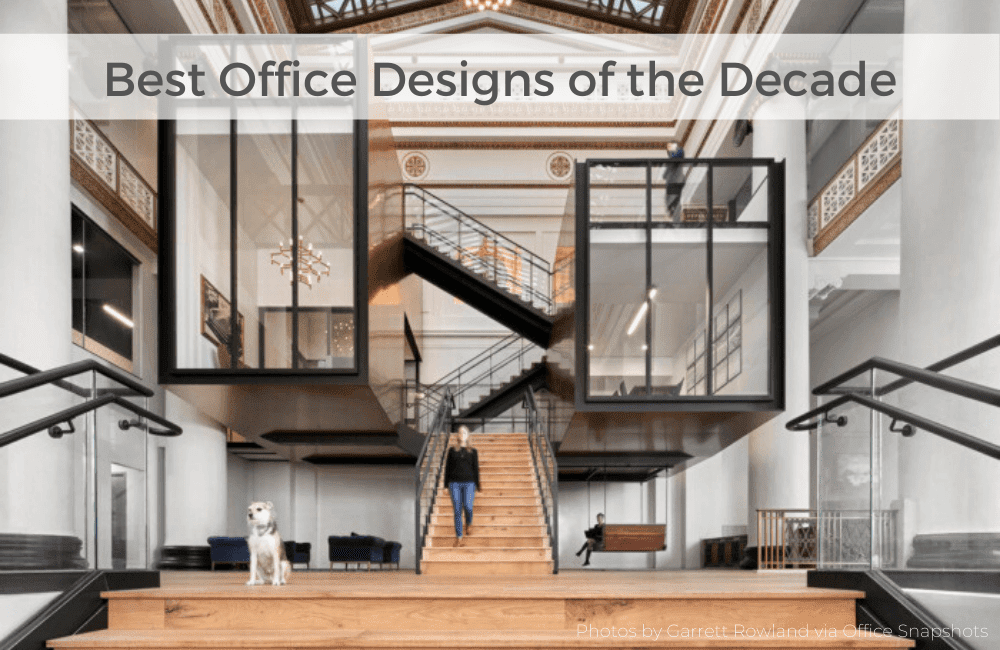 Step Inside These Dreamy Offices
2019 has officially come to an end, and we could not be more excited to welcome in the new decade. The past 10 years have brought groundbreaking change to workplace design. Open offices are now the new norm. Rehabilitating old spaces for new purposes became all the rage. The results? Some of the most unique work spaces of all time. Take a step back with us as we look at some of the best office spaces of the last decade. 
So, why did these offices make the cut? We look for unique designs that allow employees the freedom to choose their type of work environment. Spaces that encourage and support multiple work styles. On top of that, they are designed with pieces elegant and modern enough to make the space timeless. They show us that no matter how functions may change, a brilliant design will still remain practical as the company grows and styles progress. 
GitHub in San Francisco- 2013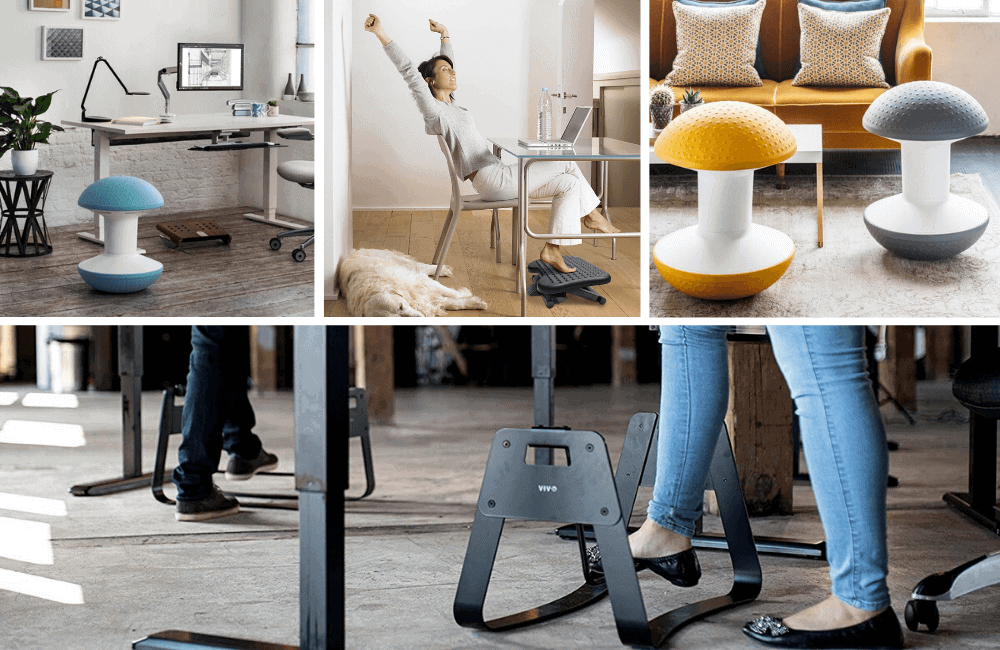 It's apparent throughout the design of GitHub's Headquarters that the company values collaboration. Employees can choose how they work in the 55,00 square foot building, with a number of libraries, speakeasies, and cafes to choose from. The aesthetic mimics the welcoming, industrial spaces of the surrounding bars and restaurants, further adding to the community at GitHub.
Airbnb CX Hub Offices in Portland- 2014
These unique offices have a North and South side- and you can see both of them depicted in the photo above. The North side is brighter, more open, and encourages collaboration. The latter features a rich color palette with darker tones and quiet, cozier spaces to support focus work. The result? A dreamy office suitable for multiple work styles. 
King S44 Offices in Stockholm-  2015
This office can be considered our wildcard as it is nothing short of eccentric. This gaming company is all about acoustics- in addition to providing an environment to inspire creativity. Filled with unconventional workspaces, GAN Bandas Space Poufs by Haworth can even be spotted in one of the lounge spaces.
Edrington Office in New York City- 2018
Edrington's Offices aim to elevate their employee experience- similar to the company's goal of providing white-glove service for clients. A series of lounges and conference rooms add to the resimercial feel, allow for spontaneous collaboration in a sophisticated environment. The international spirits company tastefully themes rooms to reflect the vignettes of their different brands.
Expensify Offices in Portland- 2018
At Expensify, employees can "choose their own adventure" with a variety of unique workspaces to choose from, all within the historic First National Bank Building. The 100-year-old building offers communal, open work spaces but also rooms for privacy. Floating conference rooms only add to the whimsical aesthetic. There's even a speak-easy style salon to match the rest of The Great Gatsby vibe. We chose this location not only for its stunning design but also for how creatively different office environments are positioned within the building. If you look closely, you can even spot BuzziNordic Seating in the Atrium!
Slack Headquarters in San Francisco- 2019
Slack's Headquarters channel the great outdoors with each floor reflecting the different types of wilderness that can be found along the Pacific Crest Trail. Each level of the building provides unique mental stimulation for employees to work independently, while also bringing a sense of community for those who want to collaborate. Slack encourages employees to venture away from their desks, in the hopes that they will experience a unique adventure every time they do. Every room creates a natural, welcoming experience resulting in a beautiful, memorable office space. 
We see the "create your own workspace" trend only gaining popularity in the coming years. Companies are now offering less restrictive environments that support teamwork and creativity. In addition, with the rise of remote work, there is increased competitiveness between offices when it comes to attracting talent to that specific space. Our prediction is that offices will become more "hoteling-station" heavy or act as a touch-base area for remote workers to spend time in the office if needed. Either way, office design will still be heading the experience-driven direction in an effort to stand out from competitors. This past decade held massive changes in the commercial design, as you can see by the stunning offices above.