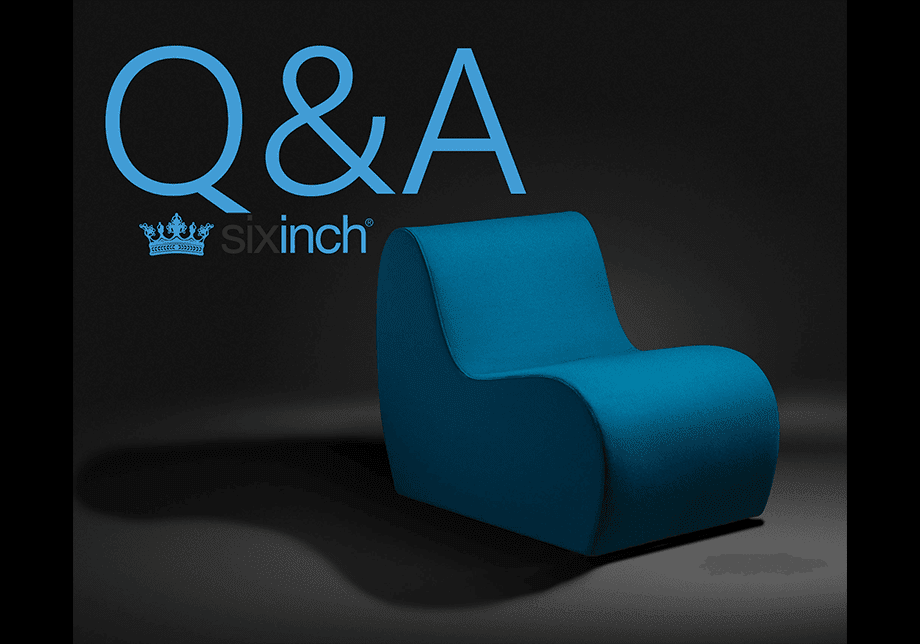 SixInch Q&A
SIXINCH is a design driven company, specializing in modern multi-step, handcrafted foam coated furniture. SIXINCH serves all market segments, offering  manufacturing services to designers, architects, and creative minds to bring their ideas to life. In this exclusive interview, we explore the inspiration and success behind SIXINCH's foam-coated furniture collections.
Q: What is the most creative project that SIXINCH has completed so far?
SixInch: The Vertical Village exhibition installation with MVRDV Architects – it's comprised of dozens of soft cushions stacked on top of each other like small houses. The colorful collection imagines an alternative to the uncontrolled growth of Asian cities and uses foam elements of varying shapes, sizes and colors to challenge the identical block-like architecture getting built in real life.
Q: Where do you see the future of design headed in 2017?
SixInch: We see people wanting playful creative work environments while still needing to maintain the functional requirements in work place.  We are seeing lots of requests from people who want to get away from their desk, because it's in the open, and have the ability to focus on their tasks or get together with a small group.  Our products are being used in spaces where there is lots of activity and SIXINCH is often a focus point and attractor that brings people to an area.  We are working to integrate mixed materials such as upholstery and wooden elements to our existing coating collection. SIXINCH is looking to provide an extended palette for designers and help integrate with other finishes in a space.
Q: What draws inspiration for your products (in particular, the Animal Collection).
SixInch: Many of our ideas come from working with our customers.  The Animal Collection started with a need on a project for a kids indoor play area.  The intent was for it to have the feel of an outdoor playground at a park.  The animals inspiration came from some of the playground spring toys that kids ride on.  Our coated foam material has a great tactile feel that people love to interact with.
Q: Are there any interesting projects or events that SIXINCH has been working on?
SixInch: Simplon Collection – The design intent behind Simplon was a modular seating system that can create complex seating landscapes and typologies from basically three minimalistic parts: the armrest, the inclined backrest and the main seating part. Highly configurable by the wide range of fabrics and seams: from subtle minimalist to expressionist colorful. Perfect for playing with color.
Learn More
If you're interested in learning more, please contact us via our Contact Form.