Studio POI
By Jenifer Halverson, Design Director at POI.
The pandemic has forever changed the world. Everywhere you look the Covid crisis has left an enduring mark on society. The design industry is no exception to this. The pause the world experienced gave our company the opportunity to look inwards and like many of us did on a personal level, examine what we were doing well and what challenges we were having. This introspective view has caused us to rethink how we do business.  
Capitalizing on the agility of our great people, I am very excited to announce that we are merging our Accounts and Design departments into one seamless and cohesive team named, Studio POI.
Why am I excited about this redesign of our organizational model?  During my tenure with POI [15+ years] we have followed the standardized bulky dealership model of separate departments designed to function independently yet somehow meet the needs of the client. For years, this model was sufficient, but surprisingly disingenuous to the client and who we were as a company.  We highly value the power of holistic design throughout our projects and ultimately client satisfaction is top priority.  Departmental "silos" meant a stance of "us vs them" existed both consciously and unconsciously.  The challenges we identified and are committed to solving for in this new structure will make an impact on the business both internally and externally.  
Each person within our newly merged department is a degreed designer. The previously divided departments meant that we often were not maximizing the scale of skills and talents we employ.  We see a tremendous value offering to our project partners by this adjustment to our organizational model because we are now employing our entire team's knowledge and experience.  Our clients can expect increased transparency, a swifter design development process and consistently positive project outcomes.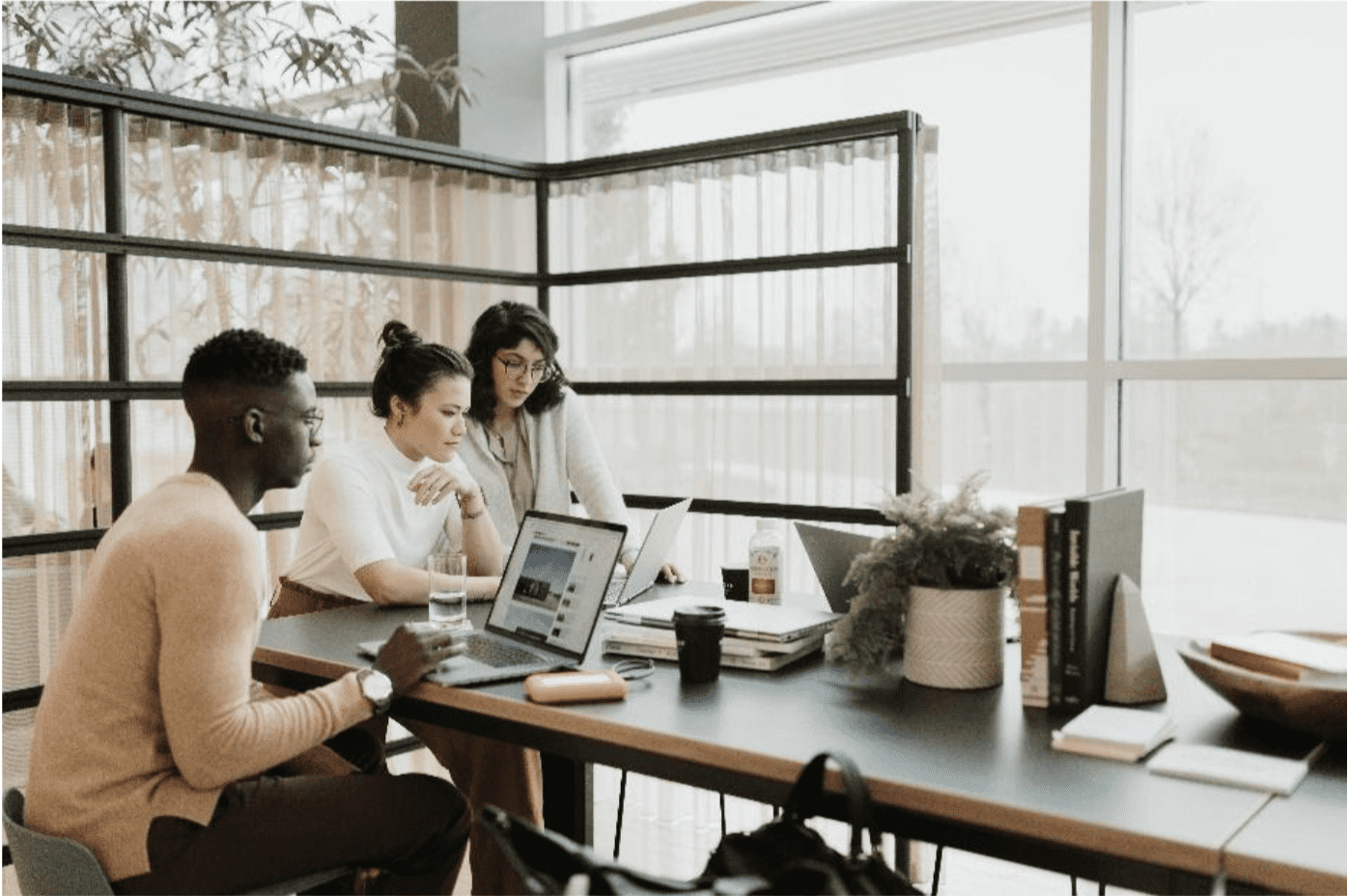 Connection and Collaboration
How will this impact employee experience?  We are not just teammates. We are a very tight knit group of design peers.  We always work hard to support one another throughout our design project process.  With the extraordinary levels of stress encountered during this pandemic, we need one another more than ever.  This dissolving of department boundary lines; will mean that social support can thrive through connection and collaboration.  
Our first step was to align the Studio POI's department leaders' strengths to support the team to do their best work.  
The next step of the merger will be to bring everyone together for weekly Microsoft® Teams meetings leveraging our Bluescape® technology to collaborate virtually.  As a result of trying to keep everyone as safe as possible during the pandemic, most of our team continues to work remotely.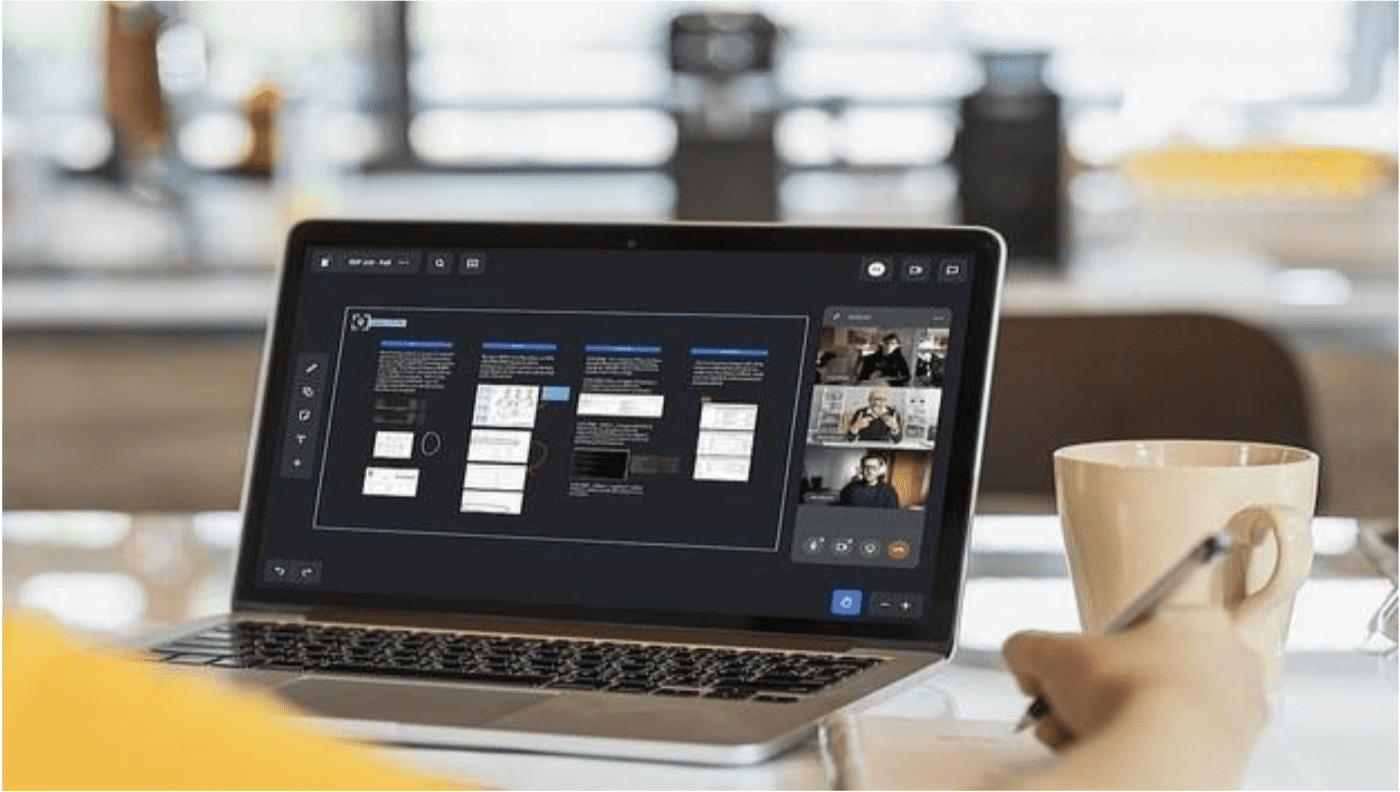 Bluescape in action
Finally, we will continue to ensure we are actively communicating, discussing, and reviewing the roles and responsibilities for clarity and transparency during this merger.  Our ultimate goal is to empower our wonderful team to do their best work.  The next phase of this merger will be the physicalizing of this connection and collaboration.  As we are seeing a great reduction in case numbers and shifting quickly to much lighter restrictions here in California.  It is time to begin planning our own return to the workplace journey.  No pressure or anything!  
As you may know from our May blog post we have been in the discovery process at POI to uncover and understand what the team's needs and wants are for the workplace.  We are currently building out this information in the form of programming along with a few schematic design concepts for our showroom.  If we have learned anything in this pandemic it is that flexibility and agility are crucial to successfully navigating difficult times.  We continue to be curious and look forward to sharing more as we develop this exciting change here at POI.