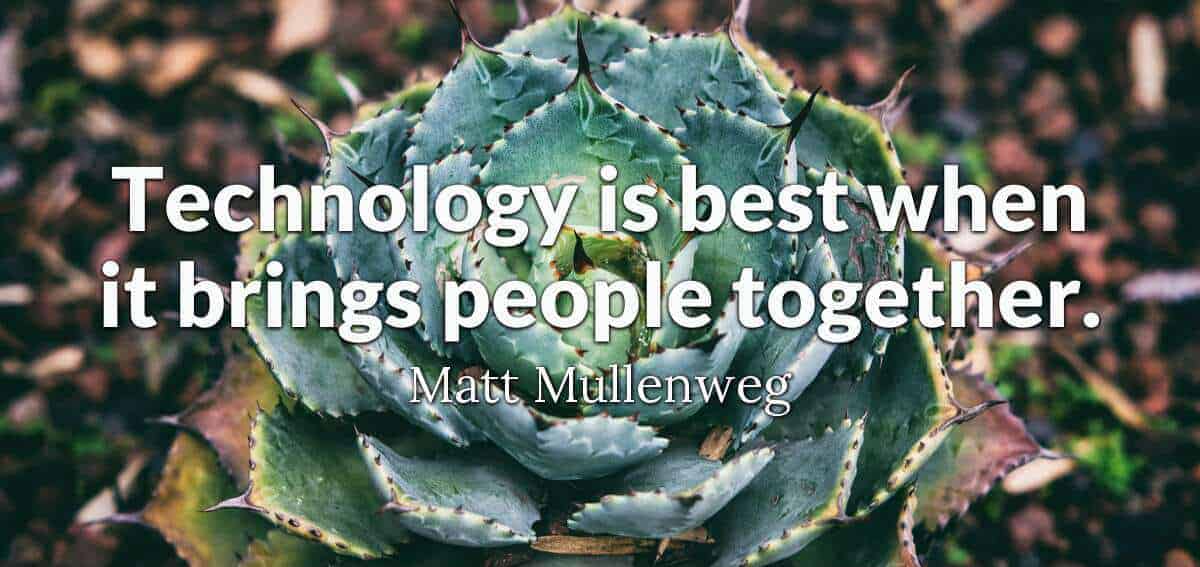 Connection through Technology: Our Featured Technology Solutions 2021
by Mindi Faris, VP Sales & Marketing at POI.

Technology plays a major role in our lives, and most of us may find it hard to remember a time when phones, computers, tablets, and other devices weren't a part of everyday life. While some of us may have embraced technology more than others, the Covid-19 pandemic has proven embracing technology is no longer an option we can make for ourselves. The old school way of communicating at work, walking by someone's desk happening to catch them and discuss an important issue, was no longer was an option. Using technology became our only option to connect with one another.  As the months went on, we began to appreciate how connected we could feel to others we could not physically be with, just by simply scheduling a video chat instead of a phone call.  Seeing our co-workers on video multiple times a week has made it feel as if we have been seeing them all along. When in reality there are many of them we have not been in the same physical space with for almost a year and a half. Technology for the win!
"Technology is best when it brings people together."
– Matt Mullenweg
Each month we spotlight our favorites from a selection of our preferred partners and this month we are excited to share our favorite Technology Solutions.  While not all of these technology solutions specifically bring us together, they do play an intricate role in allowing us to come together as we embark on living in in an almost post-pandemic world.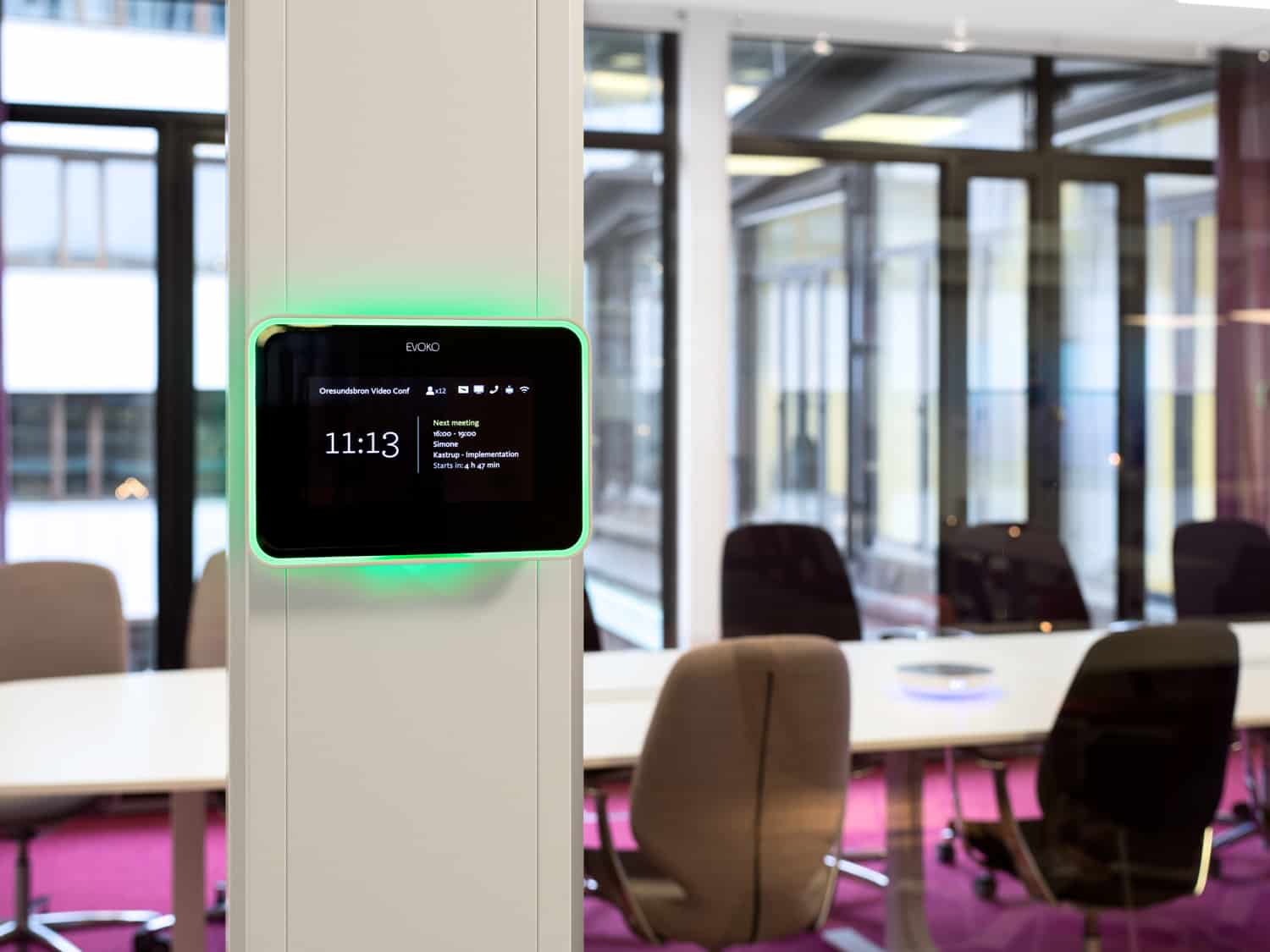 Evoko is our newest vendor partner, brought on board just in time for this month's focus on technology!
Since 2010, Evoko Room Manager has taken the hassle out of room bookings. This was the original touch-screen solution for all your meeting rooms. No more double bookings, confusion and interrupted meetings.
Now they are launching the next generation room manager: Evoko Liso. Even brighter and lovelier to look at, believe it or not. With the same mission as ever – making sure all your meeting rooms are being used in a truly effective way.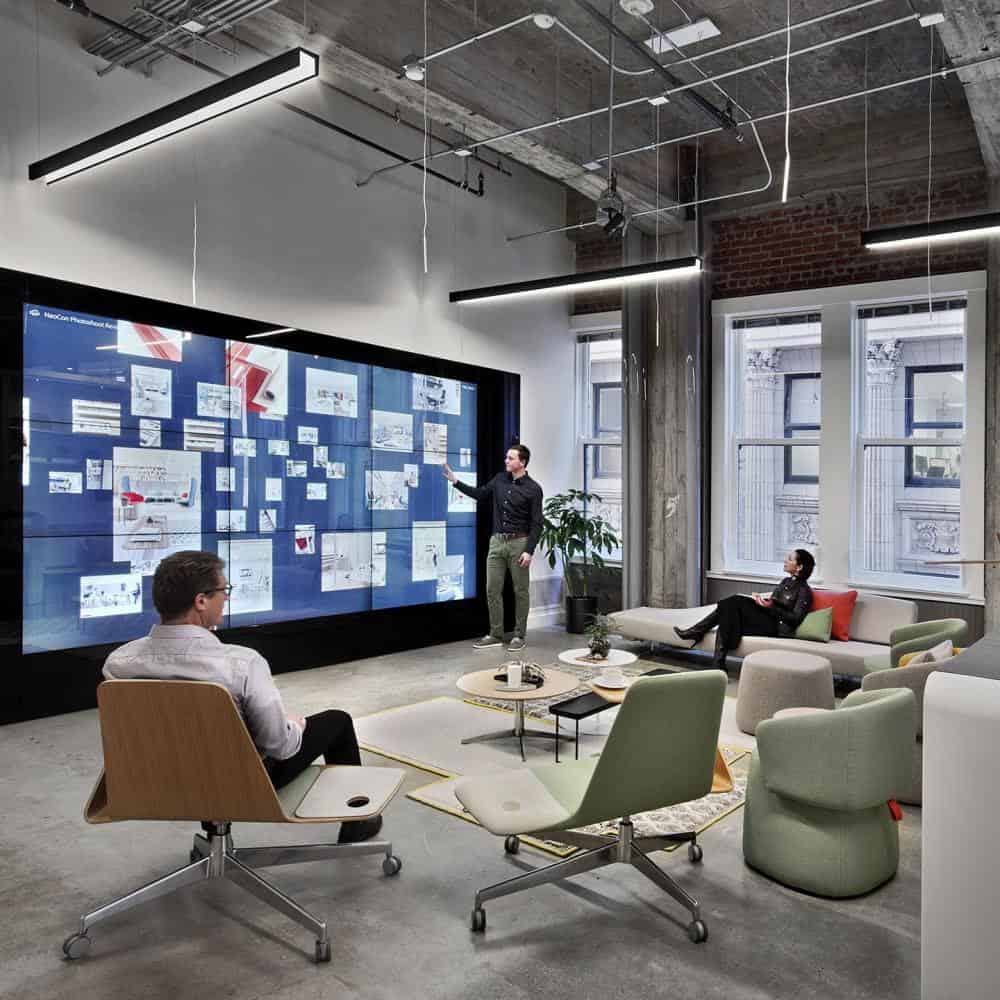 Bluescape Virtual Work Platform
Distributed teams need to visualize and collaborate with multiple pieces of content at once to get on the same page and accomplish complex work. Cloud-based workspaces enable teams to work together like they are in the same room.
From internal meetings to external presentations, training, and hiring, Bluescape brings everyone, and everything, together from anywhere.  Bluescape features advanced whiteboarding, presentation, and annotation capabilities to accommodate whatever needs the meeting demands. Upload and synchronize playback of videos, co-browse web content, collaborate on documents, video chat, and more in a secure, infinite, virtual workspace.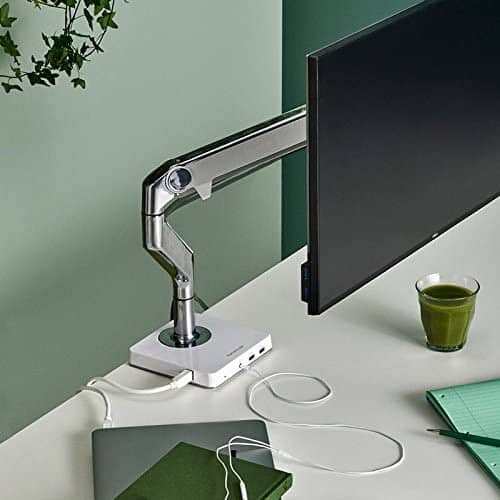 The M/Connect USB 3.0, dual-video docking station is a unique innovation that merges ergonomics and technology. Available with Humanscale's M2, M8, and M/Flex monitor arms, M/Connect gives easy access to user ports and conceals IT ports to eliminate cable clutter. M/Connect is a total workspace solution that enhances the computing experience.
M/Connect improves comfort, health, and productivity while offering instant use of all devices through DisplayLink®'s universal Plug and Display™ connection. M/Connect is at the heart of the effortlessly connected, active workspace.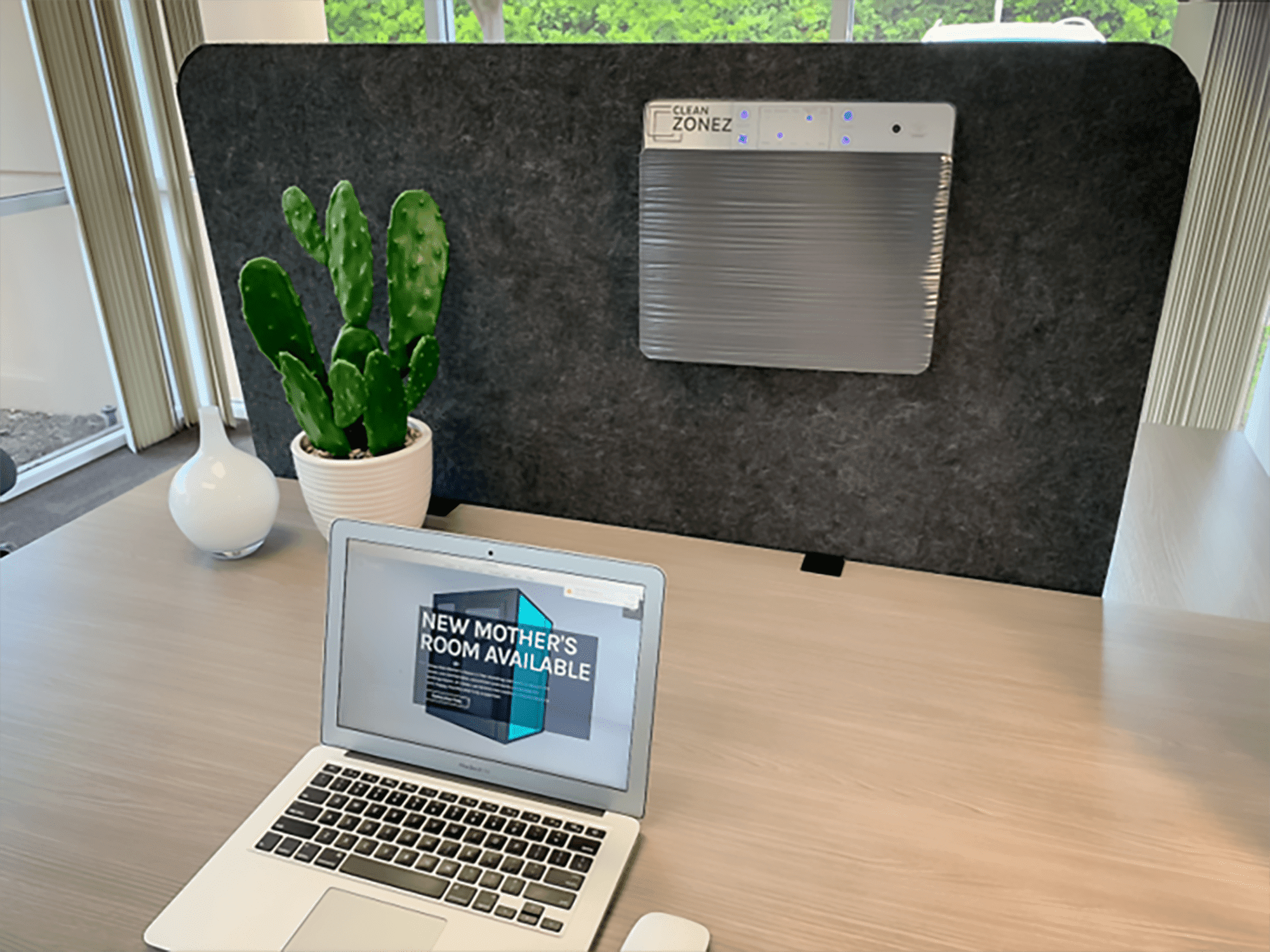 Clean Zonez Desktop Air Filtration
Clean Zonez Panels' patent pending technology combines physical blocking between coworkers with an air filtration system to treat air at the point at which it is exhaled, coughed or sneezed.
Intake fans pull air into five layers of air filtration, including HEPA filtration and UV-C sterilization. UV-C irradiation is considered to be a highly versatile viral inactivation step that should be included in a purification process.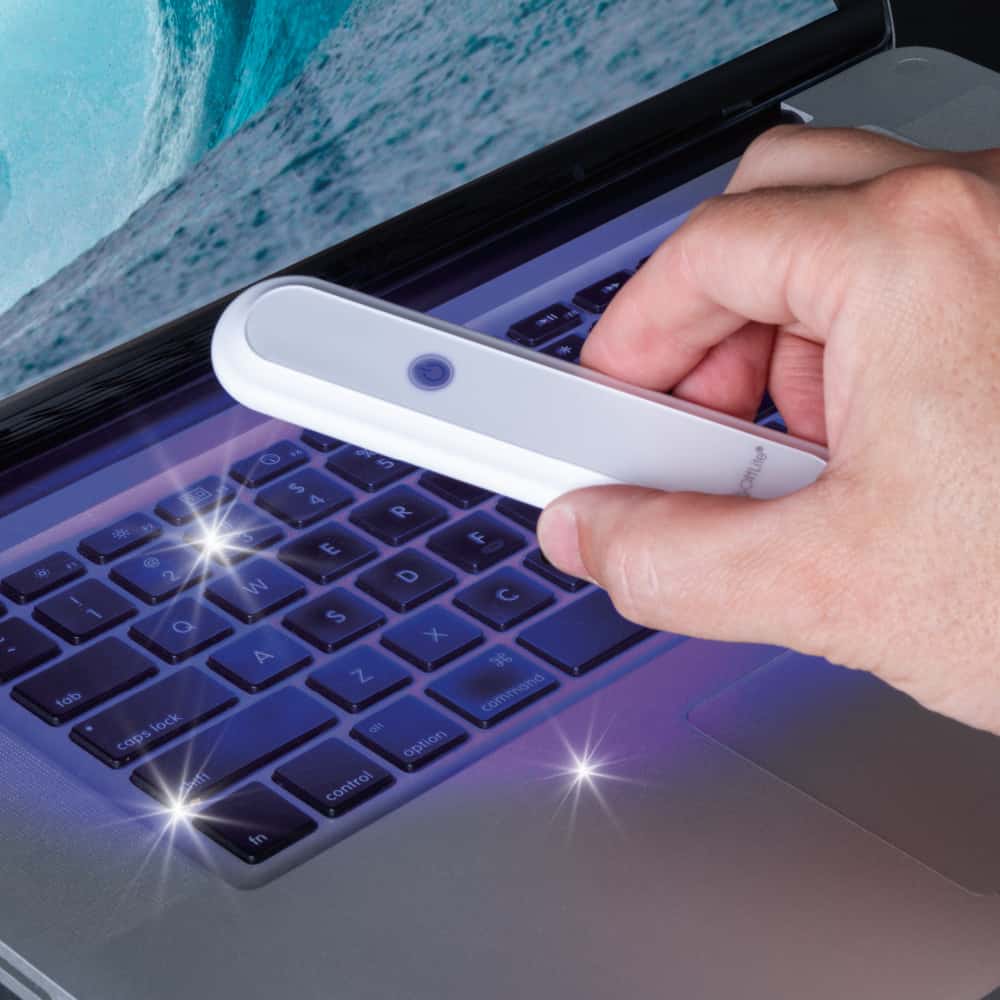 OttLite Light Disinfection
This device uses UVC LEDs that are shown to kill up to 99% of viruses, bacteria, mold and fungi that can be present on airplane trays, restaurant menus, and office desks. In fact, studies show desks contain 400x more germs than a toilet seat and two thirds of office workers are at risk of sickness due to dirty desks.
Quick and easy UV disinfection is one easy step to take in creating a cleaner environment. Small enough for purse or pocket, simply charge this device with the included USB-C cable.
What our team loves most about technology is that it is always changing, and you never know what the next innovation will be! Share in the comments below your favorite technology solutions, we may just need to add them to our preferred vendor list of solutions for our projects!