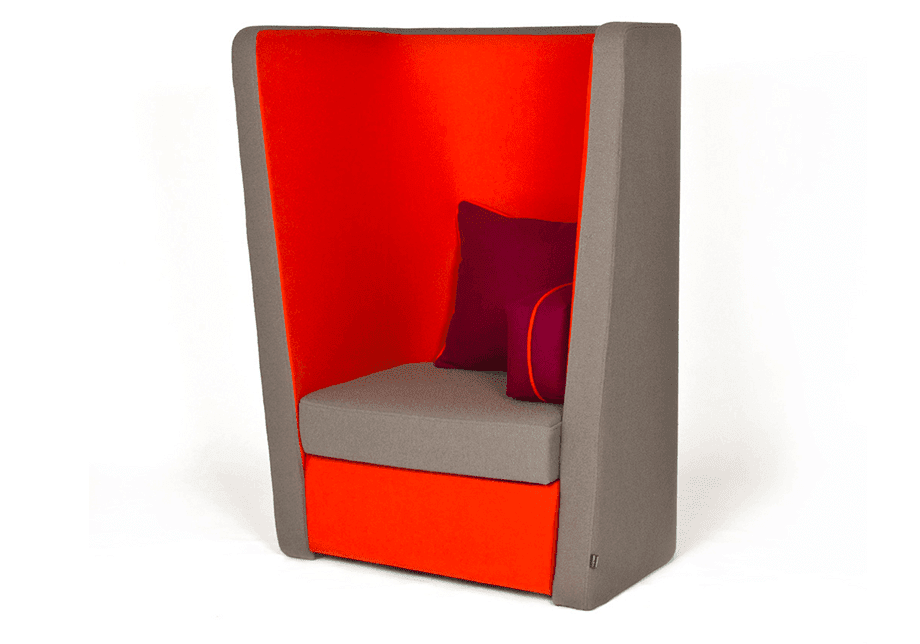 Busby Chair – A Modern Haven
Busby chair is one of Naughtone's most useful, modern and beautiful designs. The chair is a stylish haven built for everyday activities. Busby is used for individual seating, perfect for lobby areas and lounge seating. Designed with a cacoon-like shape, Busby is perfect for quiet contemplation or making private phone calls. The chairs can also be arranged to form a more collaborative setting, allowing for personal conversations.  Busby comes in several color options, allowing you to personalize your office theme.
Busby was the product of a collaborative project with the BBC and the then student designer Samir Skalli. Now Busby chair is featured heavily throughout BBC's new home at Media city Salford. Busby is made of 74% reusable content, leaving a small environmental footprint. The main body of the chair is built with FSC-certified hardwood and CMHR foams. The loose bolster and scatter cushions are feather and synthetic fiber filled.
For more information, contact us via our Contact Form.