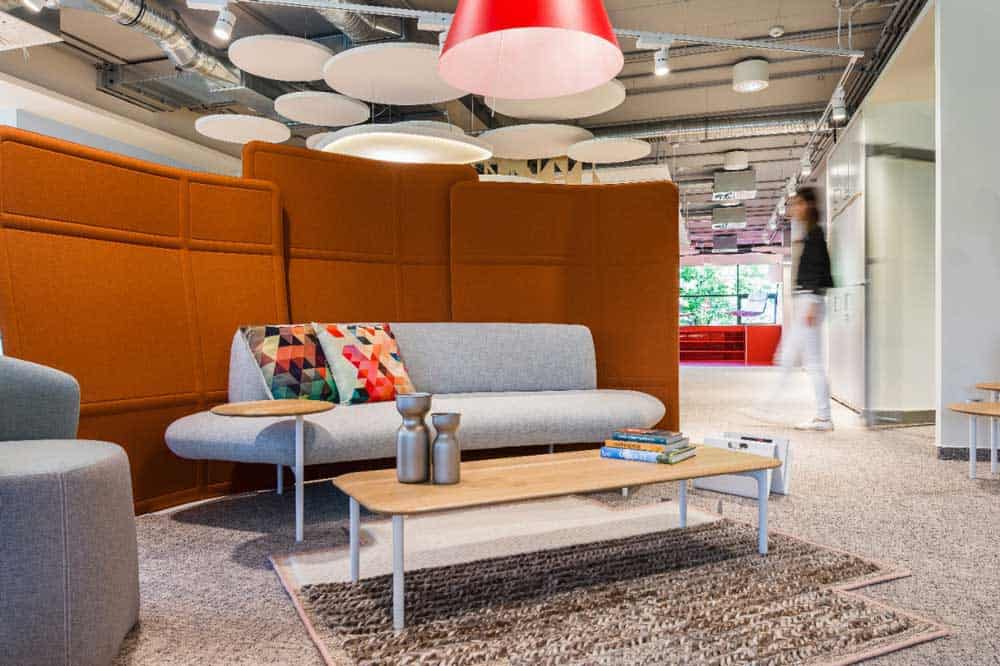 Maximizing Personal Productivity with Creative Interior Design
Maximizing Personal Productivity with Creative Interior Design
As we continually face headlines about inflation, a pending recession, the great AI disruption, or a host of other topical themes, one thing rings true: we must adapt to survive. Commercial interior design is no different. That's why today's designs should do more than inspire and impress those who enter a space. It's our job as commercial interior designers to create designs that help you optimize the effectiveness of your organization, most importantly in the domains of People and Real Estate.
How can organizations make every employee and every square foot as productive as possible, and how can office design help in that effort? This two-part series will examine how great design can optimize these two important assets.
Personal productivity is about empowering your team to do their best work, principally by giving them control and choice in their working environment. Office interior design plays a huge role in this.
When designing an office space, aesthetics is an obvious launching point, but equally important is the recognition that a thoughtful and intentional focus on true transformation starts with asking great questions.
Our design process starts by taking a step back to consider what the organization is trying to accomplish in each individual space and in aggregate. We recognize there will be competing tensions, and we see these as opportunities to create truly transformational solutions.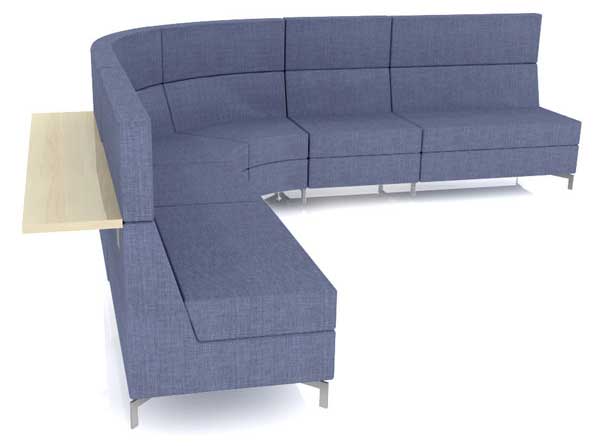 For example, according to the 2022 BOMA International COVID-19 Survey, while many employees have become accustomed to working from home, management more often prefers having staff on-site. Our clients are trying to reconcile tensions between "Return to Normal" and "Work from Anywhere" and seek our expertise to ensure their office environments drive maximum impact and productivity.
In our work, we consider ways these goals can be accomplished and the solutions to support activities and work styles, prioritizing flexibility, choice and user control.
With more staff now working out of the office, measurements based on presence must be reimagined. The new "normal" now needs to include remote work without disenfranchising remote workers. Novel collaboration pieces from leading manufacturers like Haworth, MiEN Company, and OFS help us achieve these goals.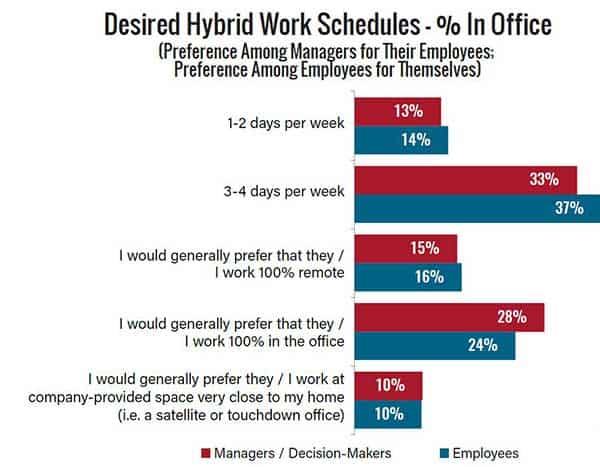 "Work From Anywhere" doesn't necessarily mean working outside of the office, which is why we also design third space collaboration areas for in-office workspace options. These allow staff to work in an environment that suits their tasks, roles and personalities best. Pieces from Arcadia Furniture, Ergotron, and DeskMakers have become favorites among our clients because they allow staff to work in ways that suit them best.
Employees have become accustomed to having choice and control in their working environment. Creating spaces that accommodate a variety of work styles and preferences plays a huge role in how we design interior spaces to optimize employees' performance levels.