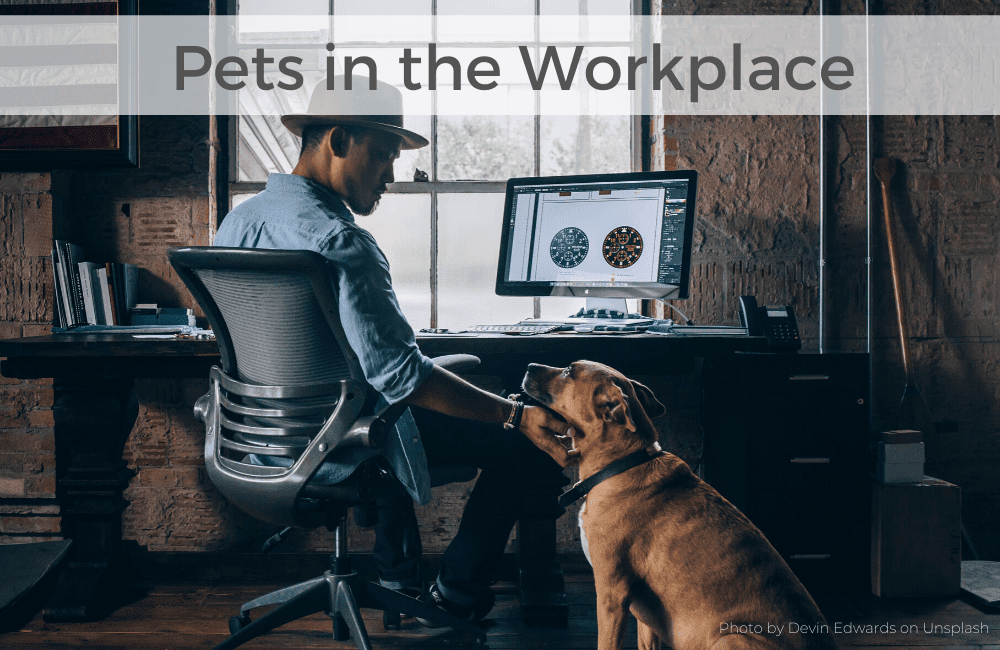 Pets in the Workplace
We've talked about ergonomics, biophilic design and other things that can help make your workplace a little brighter. However, there is one more thing that can benefit your office more than all of these combined: Pets! Keep on reading to see why your office should make every day bring-your-dog-to-work-day.
As the office dynamic shifts, employers are becoming increasingly understanding of work-life balance. Pets in the workplace are even attracting new talent and keeping current employees happy. Amazon is a perfect example. On any given day at Amazon's headquarters in Seattle, you'll find employees sharing their workspace with around 7,000 dogs. Amazon's "Woof- Pack" Manager Laura Hirschfield says it's "ingrained in our company culture. Dogs in the workplace is an unexpected mechanism for connection. I see Amazonians meeting each other in our lobbies or elevators every day because of their dogs." Check some of Amazon's "Woof Pack" members below!
So if pets mean more employee interaction, increased productivity, and less stress, why isn't this a no-brainer for all offices? Of course, your pet should be friendly with other humans and animals, have up-to-date vaccinations, and be clean!
If employees can bring their pets into work, it means less stressing about their pets while they're away and less time away from their desks overall. A survey conducted by Rover found that of the 1,200 pet owners interviewed, 75% of them that can bring their pets to work are likely to stay with their employer. In addition, pets are therapeutic. Stressful situations become easier to handle, and in turn, increase productivity.
A study conducted by USC found that bringing furry friends into work is not only beneficial for employees, but also for the employer. Pets can reduce stress and lead to increased productivity. The same study showcased that the HABR, or Human Animal Bond Research Initiative found that out of 132 million pet owners, they save $11.7 billion on doctors' visits yearly.
Pets in the workplace provide social support and more opportunities for employees to socialize in a positive way. Positive interactions can bring employees together and inspire new collaborations. If you couldn't tell, our office is very pro-pets. Take a look at some of the newest members of our team!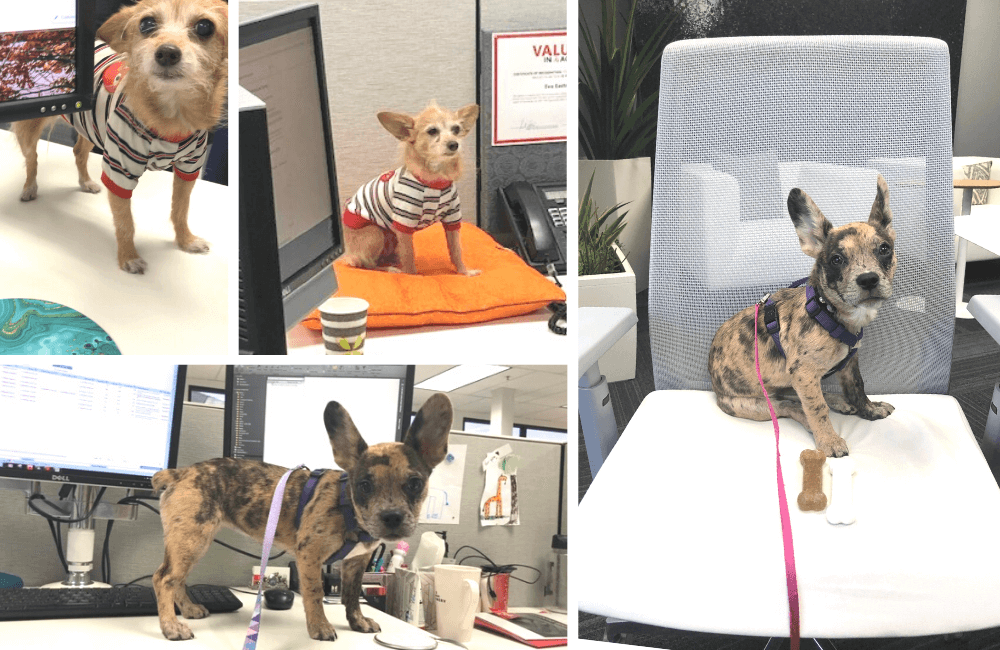 Sources:
The Benefits of Bringing Pets to Work
How much does Amazon love dogs? Just ask one of the 7,000 pups that "work" here.