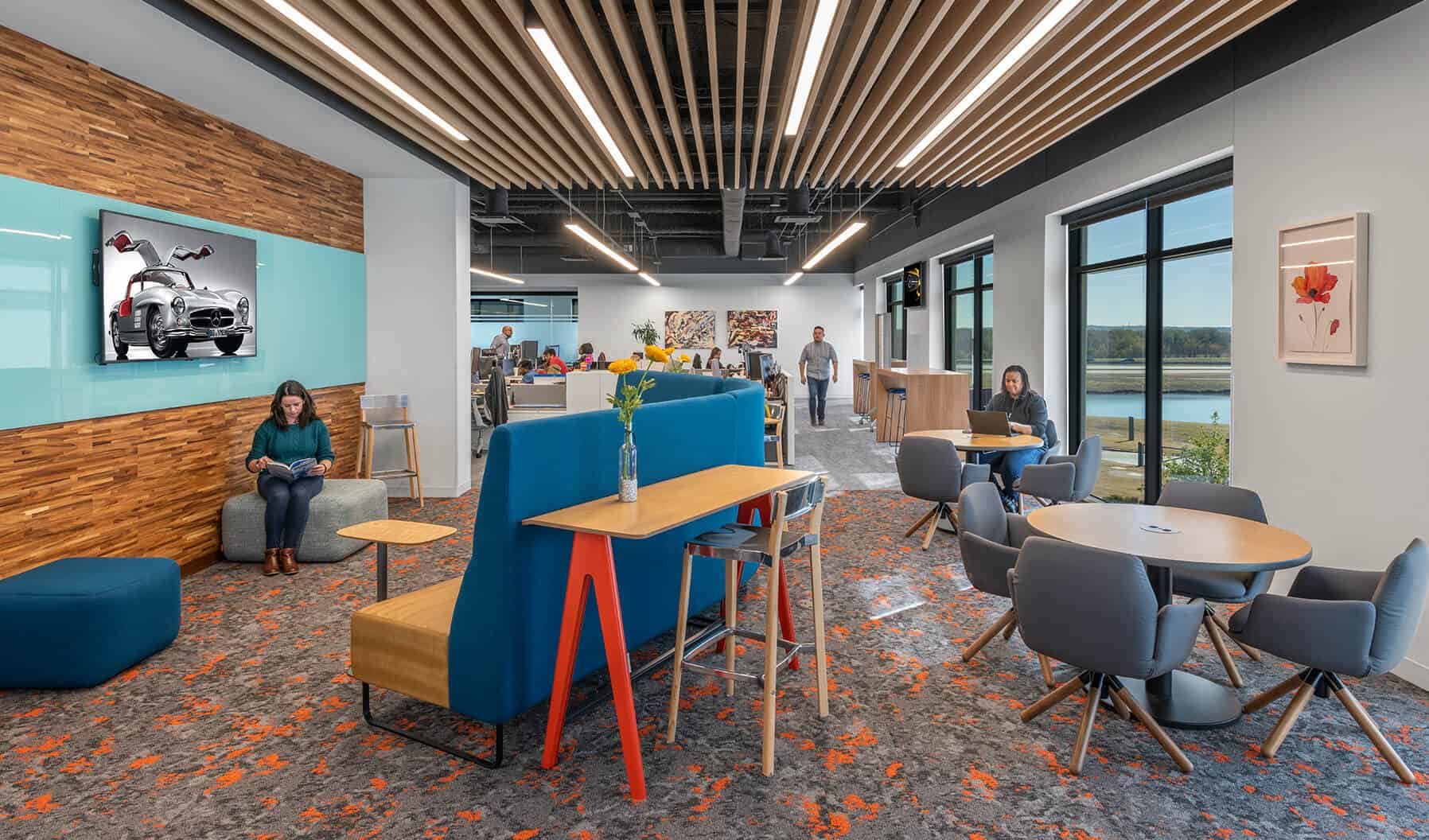 Getting Your Team Back in the Office
The pandemic has passed and business is mostly heading back to normal — or it is supposed to be. One of those business issues that is not yet "normal" involves getting your team back in the office. Many employers — perhaps your business — have issued "return-to-work after Covid" mandates, but an unexpectedly high number of employees nationwide are pushing back on mandates, causing some businesses to resort to punitive measures to encourage compliance. Korn Ferry, a leading talent recruiting firm, suggests organizations use a softer approach and sell the benefits of returning to the office in contrast to imposing mandates. So which is the right way to get your team back to the office: Carrot or Stick? Here is POI's perspective.
Top Performers (and Others) Resist the Stick
Yes, you can issue a return-to-work after Covid mandate and enforce it to the letter, but at what cost to morale and employee retention? As this Korn Ferry article notes, many employees recognize that their employer can legally compel them to work in the office, which may result in them following the mandate.
The article also says that employees with no current alternative employment options will comply – for now.
However, employers are finding that their top performers are the most likely to flaunt the mandate. These employees are generally the busiest and most productive and find their current remote business environment — at home with zero commute time, minimized interruptions and a variety of environments in which to work — too attractive to give up.
Ironically, these are the employees who the employers are most eager to have back in the office.
These and other employees may comply with the mandates minimally or creatively, using techniques that still limit their office time. Common ploys include the scheduling of meetings, vacations and sick time on in-office days and working shorter shifts in the office, such as a handful of hours in the middle of the workday.
Carrots: Make Working on Site as Attractive as Working Remote
If employers are serious about getting their teams back in the office willingly, they should look towards duplicating some of the features of working remotely that employees enjoy. In other words, employers should design creative office environments and options that employees are eager to return to as part of an overall strategy to balance on-site and remote work.
What do these more attractive environments look like? Pacific Office Interiors has been promoting, designing and building more contemporary office environments for the last several years, including creative Third Spaces, varied working environments, a greater focus on ergonomics, natural settings and more.
Third Spaces and Work from Anywhere
Before the lockdown, we had already trended towards designing spaces that provide choices in office work environments. Now that employers need to find ways of enticing people back into the office, our approach has more merit than ever.
So, consider replacing the home's couch, deck, and family room with equivalent and superior office alternatives, including outdoor spaces with various seating options, quiet spaces away from the main traffic flow, comfortable chairs and compelling — and even fun — break areas.
Varied Collaboration and Meeting Spaces
People are social animals and usually have a need for human interaction, which is something they just can't get in a Zoom or Team meeting. But gone are the days when all in-person meetings were held in conference rooms.
Today's meetings take place in spaces that are more appropriate for the size of the group and the purpose of the meeting. For example, small meeting pods can work well for a small meeting of two people who require privacy, while slightly larger collaboration spaces may work well for brainstorming meetings, quick planning sessions, or status reports.
Even larger meetings can be free of a conference room setting, instead favoring theater seating, cafes and lounge areas.
And all of these meeting spaces, regardless of size, can now be indoors or outdoors.
Intentionally Eclectic Environments
Another growing trend involves creating visual interest in spaces that had been typically designed as bland, uniform spaces. Rather than specifying everything in an area from a single line or family of furnishings with various shades of beige or gray, modern designs introduce visual and functional variety. Different height furniture, a variety of floor coverings, and a mix of colors and textures can combine to add vitality, creativity and interest where it didn't exist before.
Company Perks
While we put a significant emphasis on making work feel like home, there are some elements you can add to your office that usually are not available in most homes, but are incredibly attractive to all kinds of employees. These unusual office features become important perks in an office.
For example, we recently began carrying Infinity Massage Chairs.
Longer hours, heavier workloads, Zoom-style meetings at odd hours and lingering concerns over COVID-19 can mean more stress for employees. Employers are discovering the benefit of using massage chairs to help relieve stress and deliver other benefits.
Office Ergonomics
While employees may feel comfortable in their living room, doing business on their laptops, it's not nearly the best position for long term work or health. Ergonomics plays a major role in how we design office spaces, and a well-designed ergonomic office has been proven to improve productivity, employee health and employee morale, and to reduce workers comp claims, sick time and insurance costs.
But office ergonomics doesn't start and end with a comfortable chair. Studies have shown that employee health and well being is supported by allowing employees to work in varying parts of the office that are more appropriate than sitting behind the stereotypical desk.
Create Equal Presence in Hybrid Meetings
Virtual and in-person meeting participants are a fact of modern work life, especially for multinational employers drawing talent from around the world. It may seem counterintuitive that virtual attendees have a greater presence than in-person participants, but it's true: Virtual attendees all have their faces clearly displayed on the primary screen, while people in the meeting room more often tend to be one of many faces shown on the conference room's lone streaming camera, making it difficult to see each employee.
We're now designing conference rooms and furniture with technology built-in so that each participant can be in the office together, but still use their laptop's integrated cameras in the meeting room. With a central microphone, all participants now have an equal presence.
The Future is Mobile and Flexible
Pacific Office Interiors designs more spaces today with mobile, flexible and adaptable furniture than ever. With the workplace continuing to evolve, it makes sense to use furniture that employers and employees can adapt to spur-of-the-moment and ad hoc needs and to more extensive, longer-term future rearrangements. Meeting this flexibility and mobility requirement demands furniture with the durability and engineering to reliably perform as expected for years, if not decades. Fortunately, our manufacturing partners like Haworth excel in this area.
Gathering in the Kitchen – at Work
People naturally congregate in the kitchen at home, and employers find they do the same in the workplace, given the right environment. Wide open, sterile cafeteria spaces serve the lunch crowd well but fall short for impromptu third space meetings. Sitting with two colleagues in a wide open space feels awkward and exposed.
That's why companies are breaking up cafeteria spaces and creating new "kitchenesque" areas to encourage employees to get together, collaborate and recharge. Sometimes, employers create food bars and stock them with something different daily to entice employees to get out of their everyday work area and mingle.
Attracting New Talent After Covid
Your return-to-office strategy shouldn't be designed only for your existing employees, but also for the employees you don't have yet. The most talented staff want to work at firms that create the best work environment.
Your industry competitors who aren't yet adjusting their return-to-office approach around an amazing and compelling work environment are going to be losing their best people to organizations like yours. That's why your best return-to-office strategy needs to also be focused on attracting the best talent.
Need Help Getting Your Team to Return to Work after Covid?
Getting your team to return-to-work after Covid doesn't have to be all about mandates. By creating a work environment your team wants to return to and developing an on-site/remote strategy, you'll have them back and productive sooner rather than later. We are experts at creating the environments you'll need to bring them back, the strategy we leave to you. Contact us today to see how we can help.